February 14, 2020 at 3:08 PM
In 2019, Finland recorded 13,433 cases of traffic accidents involving wild animals
In this sense, the most dangerous time for driving in the Finnish roads was November, when 2,238 accidents occurred. This is explained because at the end of autumn it is the breeding season and many of these animals move in search of mating partners.
According to Statistics Finland, in approximately one-sixth of the cases, reindeer, elk (moose) and wild boar were involved in the accidents.
In addition to the autumn months, many accidents occurred also during the May and June migrations. Animals like to move protected by the darkness, hence they become especially dangerous for drivers at dusk, a part of the day where there is often a high volume of traffic.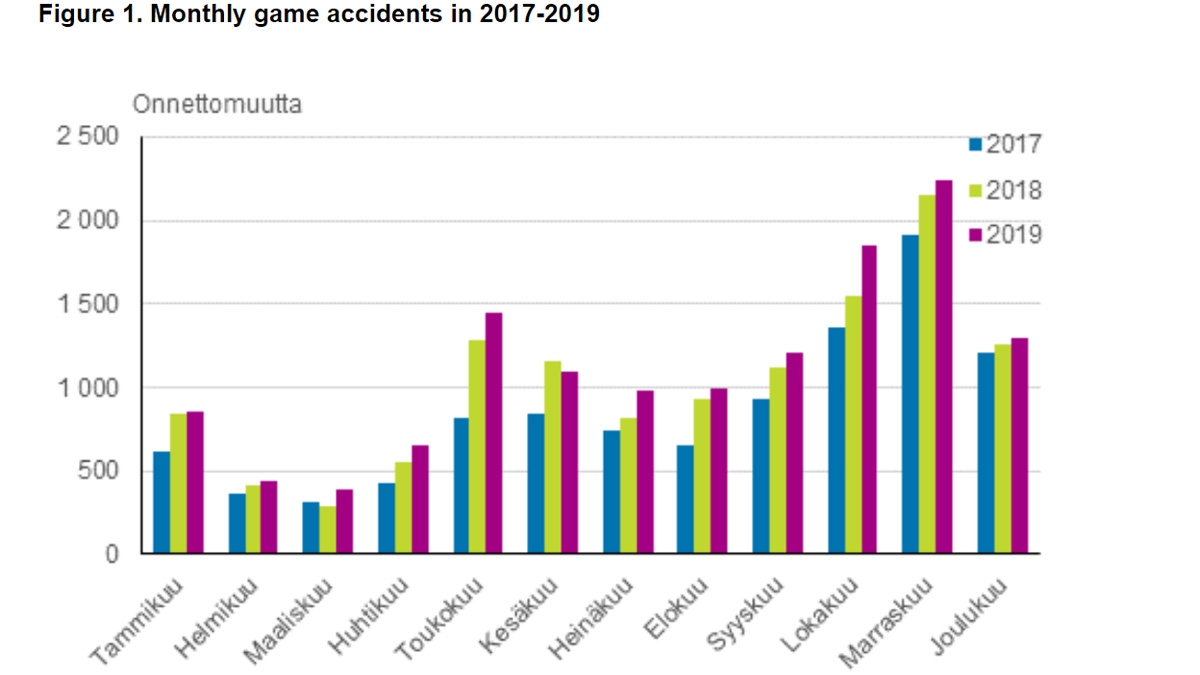 Source: Statistics Finland.
In May 2019, there were 1,450 accidents. The lowest number of road accidents involving wildlife occurred in February-March. However, even in March, there were nearly 400.
Wild animals often move under the cover of darkness, with peak times during the low light of dawn and dusk. Unfortunately for them, and the unwary motorist, these peak times often coincide with rush hour.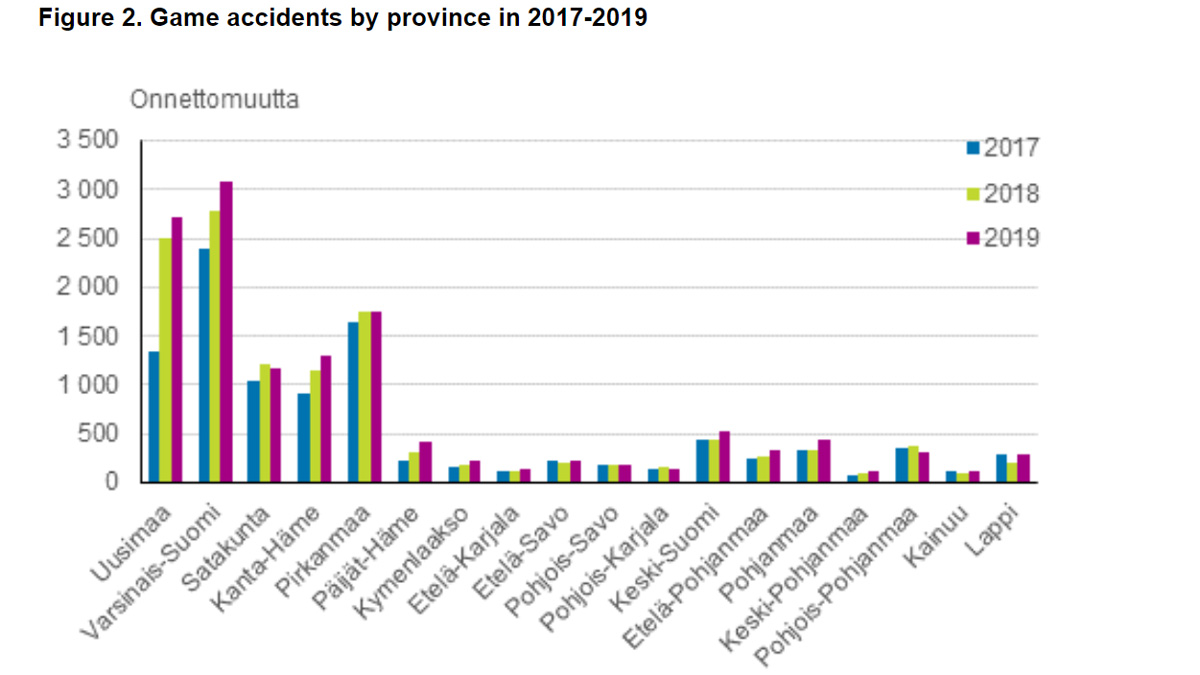 Source: Statistics Finland.
Accidents regionally
Regionally, most accidents involving wild animals in 2019 occurred in Southwest Finland, Uusimaa and Pirkanmaa. More than half of all accidents occurred in these provinces.
Satakunta and Kanta-Häme also recorded many accidents, accounting for almost 20% of the country's total damage. The largest increase in the number of accidents occurred in Southwest Finland, Uusimaa and Kanta-Häme.
Northern Ostrobothnia, North Karelia and Satakunta had the biggest falls.