April 7, 2019 at 10:29 PM
Flea Markets are known and exist in most parts of the world and their origin dates back to the late 19th century France, where they are reported to be founded in the north of Saint Ouen city. The expression Marché aux puce was first used in that French town and the origin of the name of these markets comes from actual fleas then being found in old clothes.
Progressively, these markets became bazaar-like retail shops but the objective remained the same: selling used household items such as clothes, handmade products and all kinds of household goods.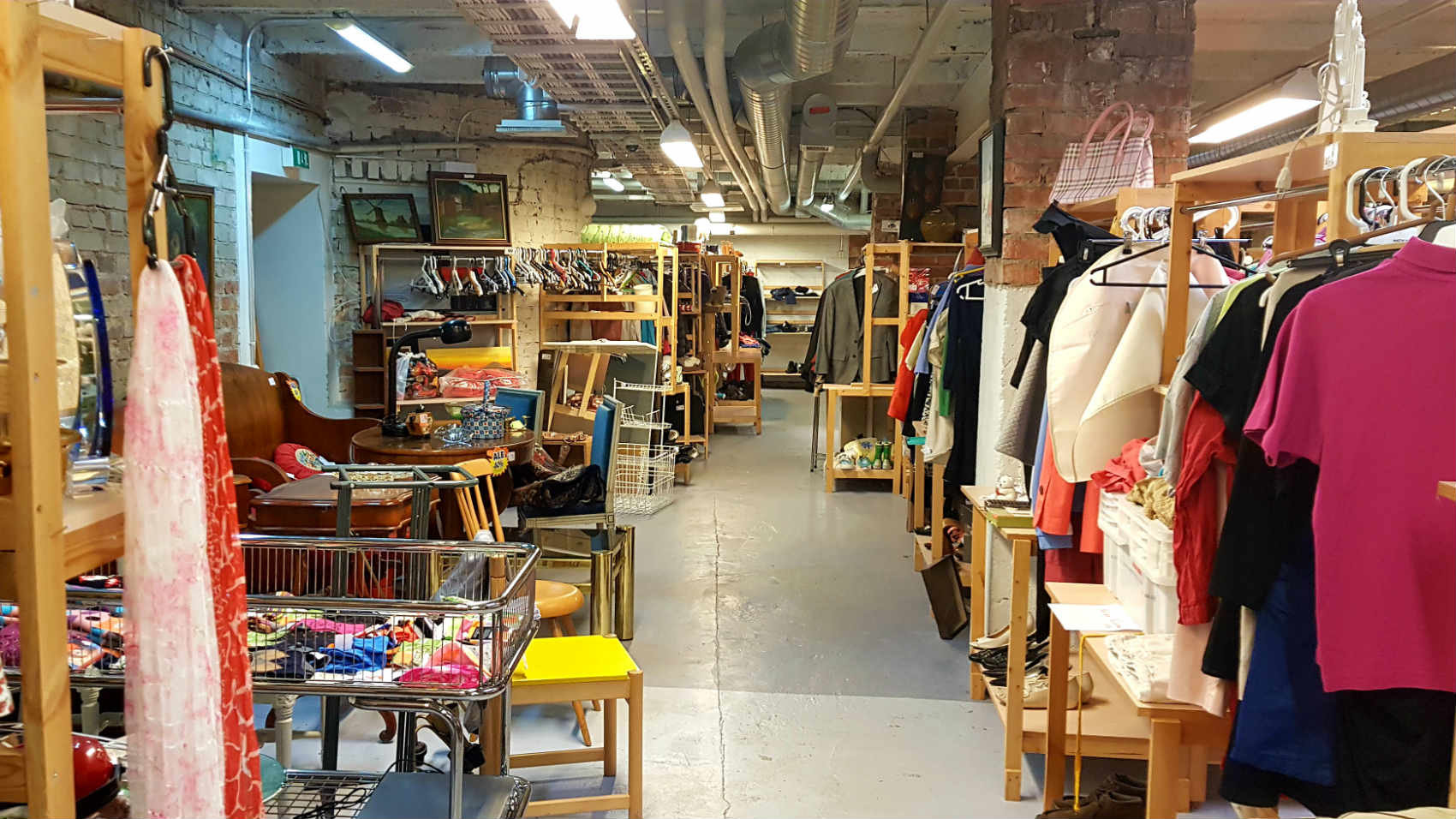 Photo by Barbara Stojanovic
In Finland they are now a tradition, part of the culture and they started to become particularly popular in the 1990s because of the economic recession the country was facing then. But long before that, people were selling their used goods in their backyards, usually around spring and summer time.
Nowadays, in most big Finnish cities, and specially in the capital area (Uusimaa), at least twice a year, people can gather in a public park, specific market squares and parking lots or even their own courtyards to sell their used items and make an event out of it. And just about anything and everything can be found in these Flea Markets, or as they are known in Finland: kirpputori.
In the Finnish case, kirpputoris are often used by organizations like the Salvation Army, Sports Clubs, and Finnish Red Cross, to name only a few, in a way to finance their operations in this country. People either rent space in these stores to sell their own products or just donated them to the shops as a goodwill gesture.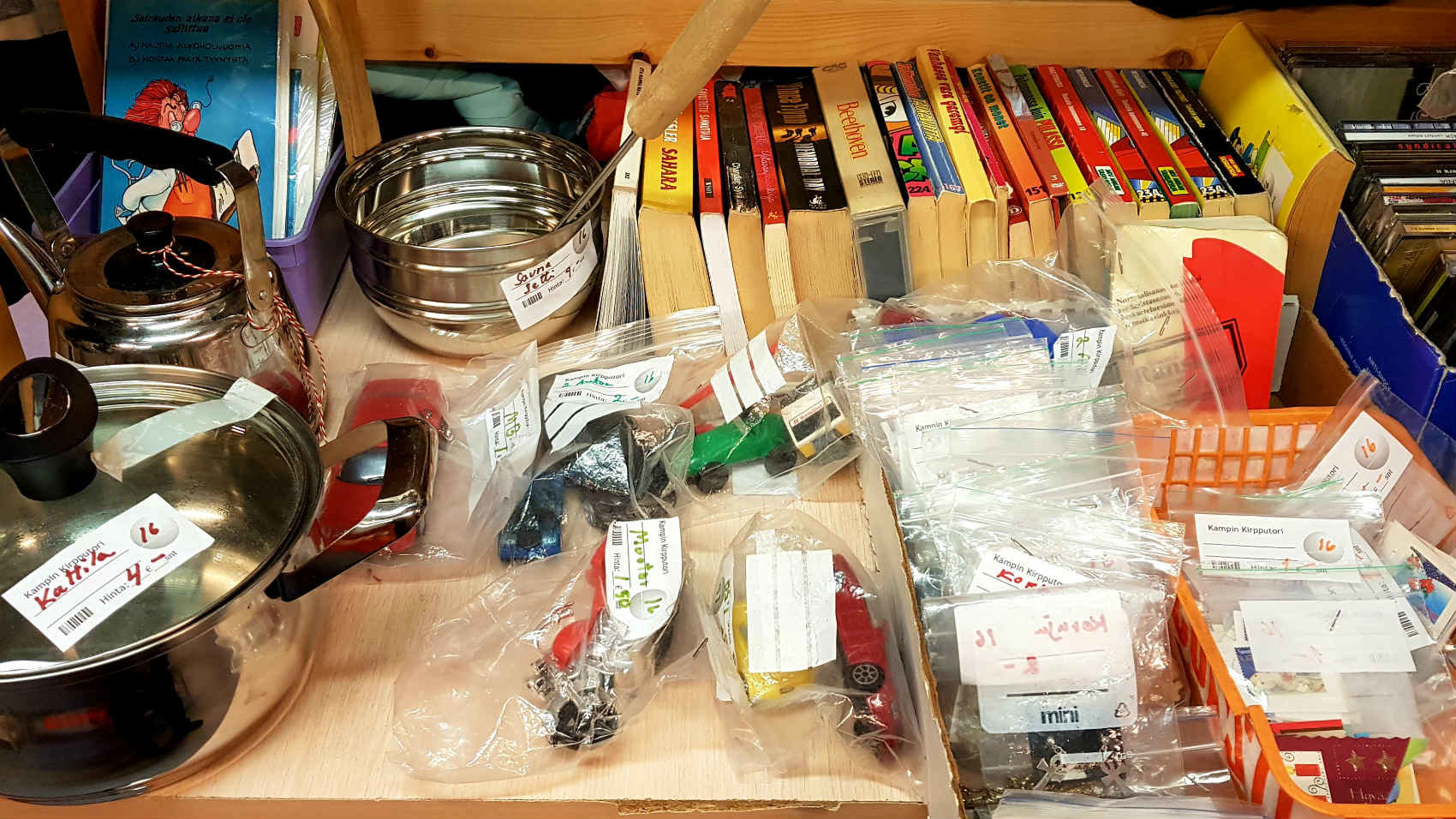 Photo by Barbara Stojanovic.
In great condition
And from clothes to shoes, handbags, jewelry, furniture, rugs, electronics, books, cd's, children's toys, tools, old magazines and more, there seems to always be something for someone. The best part of it? Not only are these items much cheaper than buying new, a lot of them -if not most- are, more often than not, in good, great or almost new condition.
There are, however, exceptions to the rule on what can be sold and items such as alcoholic beverages, food, firearms, tobacco and counterfeit products are forbidden in the vast majority of these flea markets.
The use of these secondhand shops is so engraved in Finnish culture that there are now hundreds of kirpputoris around the country. Not only that, and aside from the 'spring/summer cleaning' sales events happening several times a year in most cities, with the emergence of the internet and social media, there are now official and non official digital kirpputoris, like Tori.fi and random Facebook group pages created for buying, selling, trading and giving away all kinds of products.
Photo by Barbara Stojanovic.
Top brand products
When it comes to physical shops, most of thrift stores in Finland sell common brands, such as Mango, H&M, House, Koppahl, Zara, Adidas and others of the sort, but often will also sell Finnish design brands like Marimekko, Iittala, Moomins or Artek.
However, there are also secondhand shops -specially in Helsinki- that sell exclusively clothes and fashion accessories of high end brands only like Chanel, Louis Vuitton, Saint Laurent, Hermès, Dior and similar others. For those who can afford these particular shops, they are specially good for finding specific and older items that are no longer in sale on their brand stores.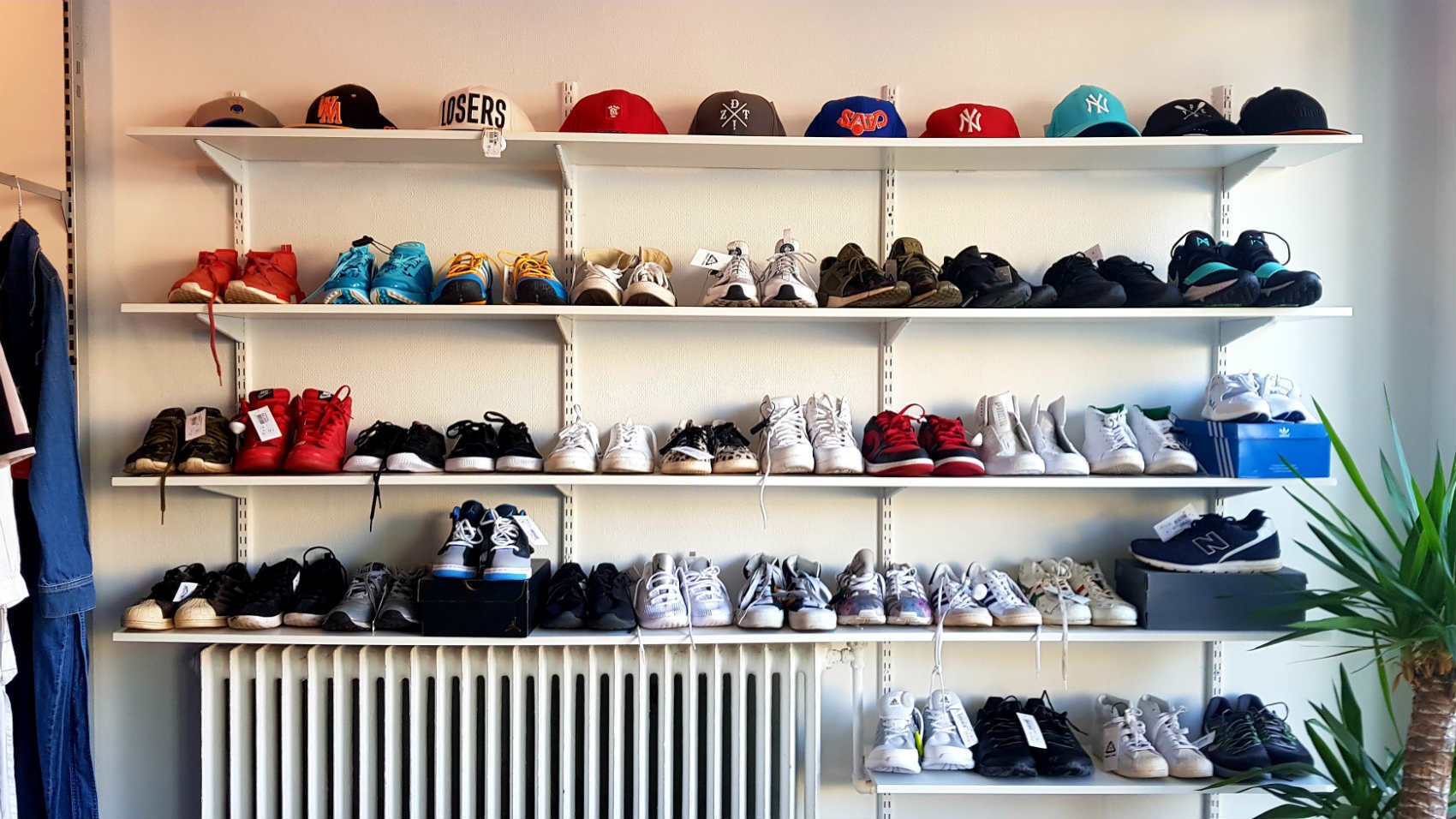 Brand second hand shop. Photo by Barbara Stojanovic.
And in the case someone is not interested in selling items personally, either online or on the spring sales, they can take their goods to actual kirpputoris and sell them there. Shops like Fida or Kampin Kirpputori do this and rent spaces for a day, a week or month, for example. How much they charge per each depends on the shop and we advise to contact them directly for more specific details, as they can vary, not only from shop to shop, but from one year to the next.
The 10 best kirpputoris
According to the reviews posted by the users in the website to find shops and businesses Yelp, the 10 best kirpputoris in Helsinki are:
Hietalahden kirpputori (Lönnrothinkatu, 34, Kamppi).
Kaivarin Kanuuna (Vuorimiehenkatu, 27, Ullanlinna).
Helsingin Jäähallin kirpputori (Nordenskiöldinkatu, 11-13, Taka-Töölö).
Punavuoren Patina (Sepänkatu, 11, Punavuori).
Kampin kirpputori (Runeberginkatu, 8, Etu-Töölö).
Fida Lähetystori (Hämeentie, 5 A, Kallio).
Vintage Design Market (Tyynenmerenkatu, 6, Jätkäsaari).
Frida Marina (Kaarlenkatu, 10, Linjat).
Emmaus (Mäkelänkatu, 54, Vallila).
Hietsumarket (Hietalahdenranta, 11, Kamppi).
For information on kirpputoris in Tampere, click HERE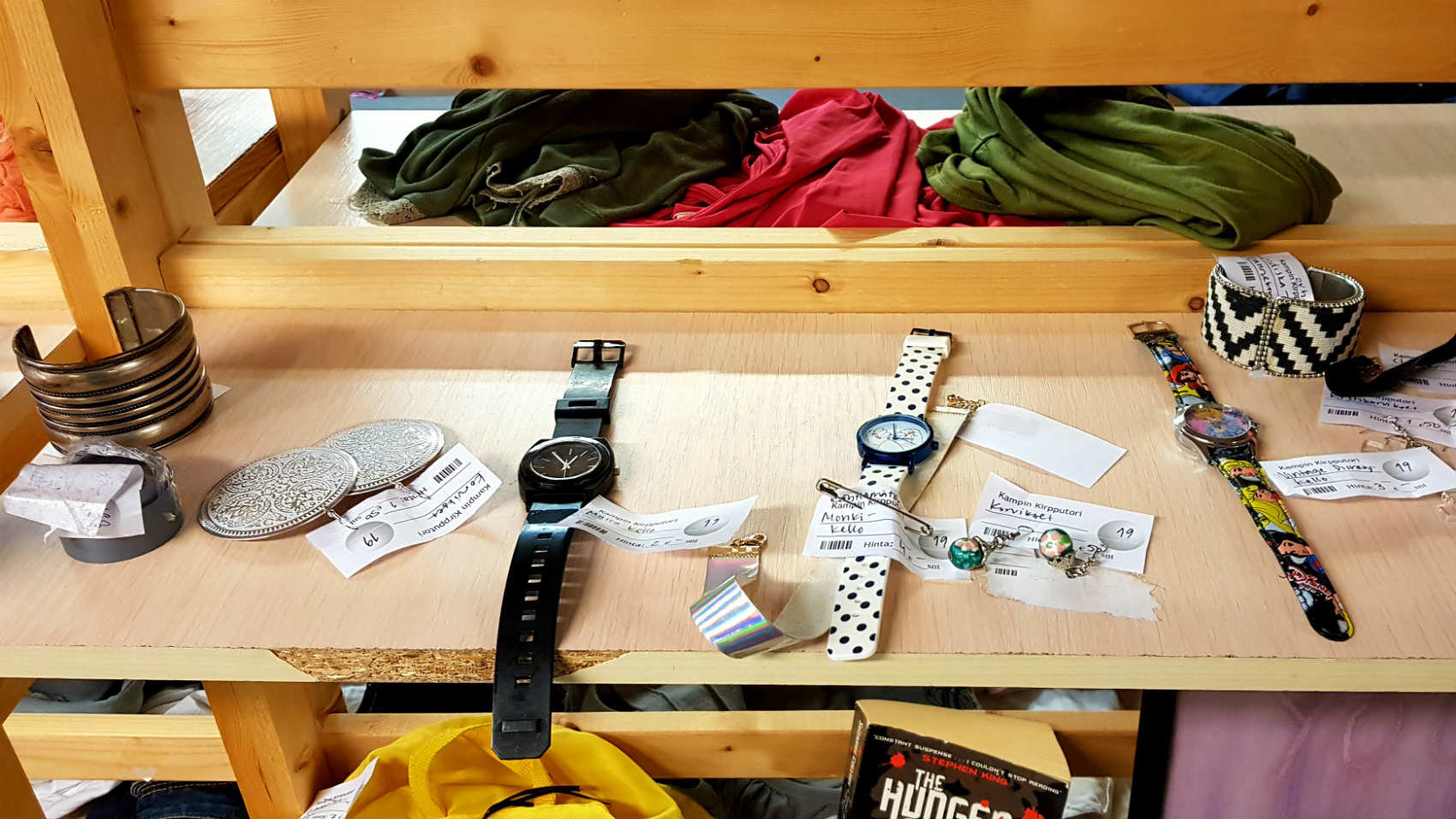 Photo by Barbara Stojanovic.
Most of the kirpputoris are opened every day or every weekday and they are a heaven for people who either love good deals, can't afford buying new products, just moved to Finland and are looking for common household goods, or just simply like to go on "antique/treasure hunting mode".
Kirpputoris are a great, cheap and useful resource for all kinds of tastes and shopping interests.