July 14, 2020 at 11:21 PM
On Tuesday there was a bitter controversy on Twitter, due to the circulation of a video in which a child is taught to 'shoot' Somalis.
The existence of the video was denounced by the Helsinki City Councillor Suldaan Said Ahmed (from the Left Alliance or Vasemmistoliitto, in Finnish), who has Somali roots.
In the video, a man can be seen teaching a child how to shoot to a place where "there may be some Somali hiding," a voice says in Finnish language. Then the child yells "Somali" before pulling the trigger.
The man speaking appears to be the same person who recorded the video. After the shot, his laughter is heard.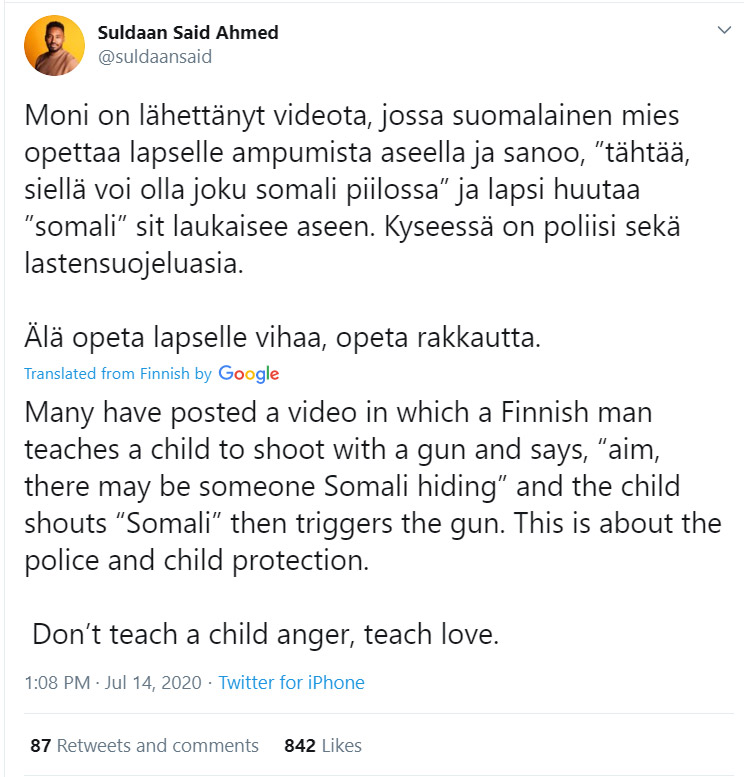 The Councillor's complaint has sparked a wave of comments, among which can be found expressions of outrage mixed with signs of disbelief, joking and even some justifications, most from anonymous accounts.
"Don't teach hatred to children, teach them love," Suldaan Said Ahmed says.
July 14, 2020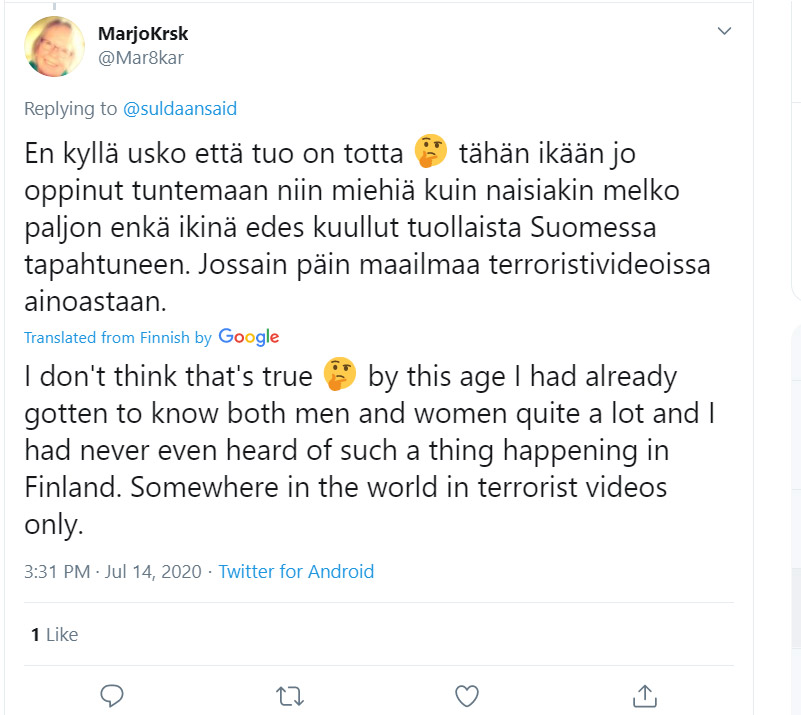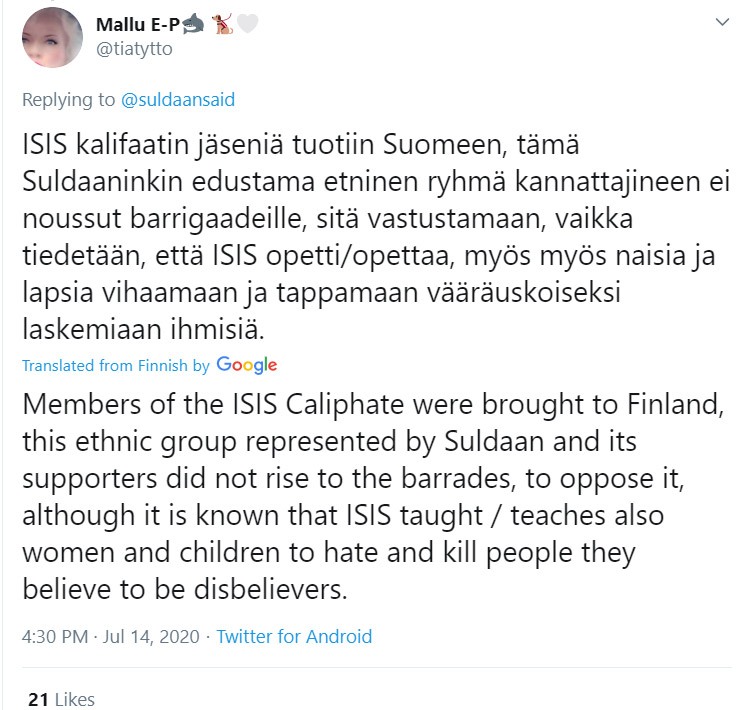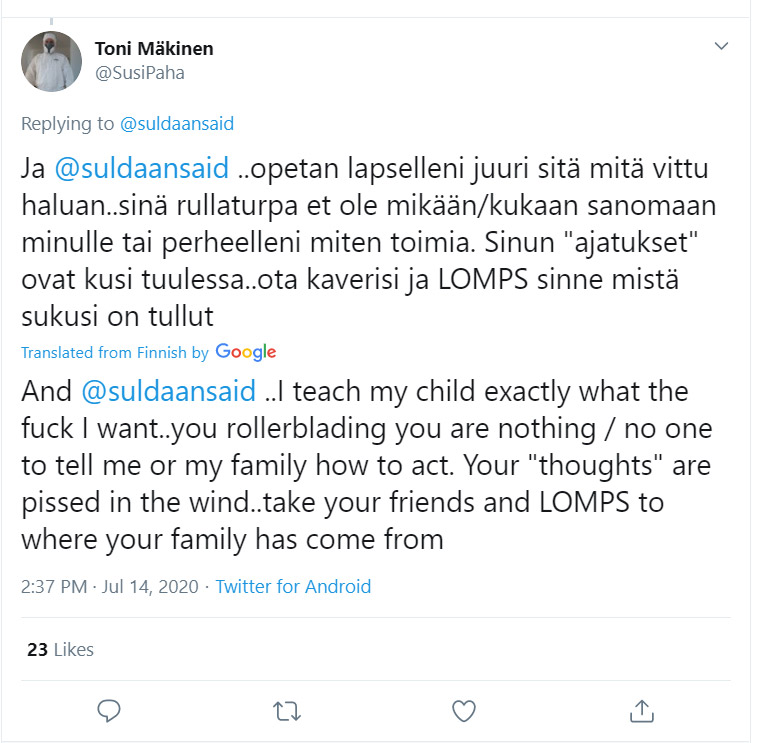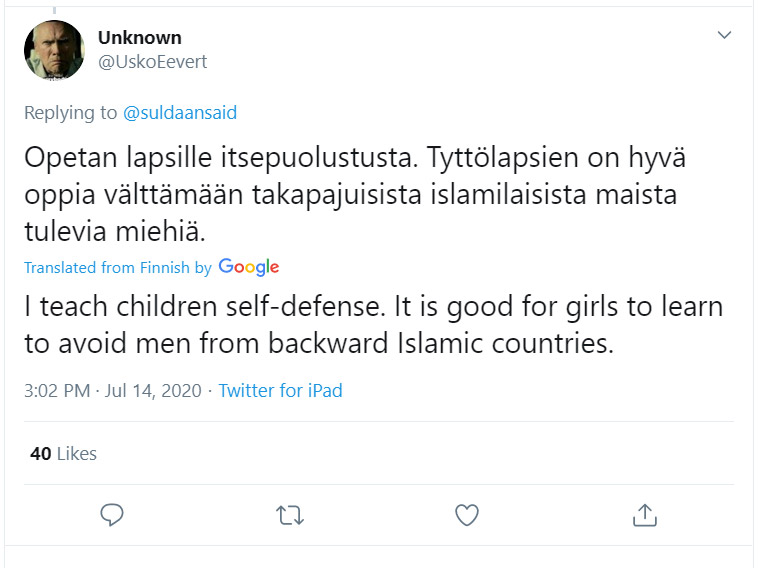 Video posted by the Twitter user Tomi Mäkinen @SusiPaha.