November 30, 2020 at 10:13 AM
Despite better resisting the shock of the coronavirus crisis, large Finnish companies have seen their earnings shrink this year.
According to Statistics Finland's preliminary data, the unadjusted turnover of large enterprises fell by 7.4% in October compared with the same month of 2019. In aggregate, the turnover for the January-October period decreased 7% from one year ago.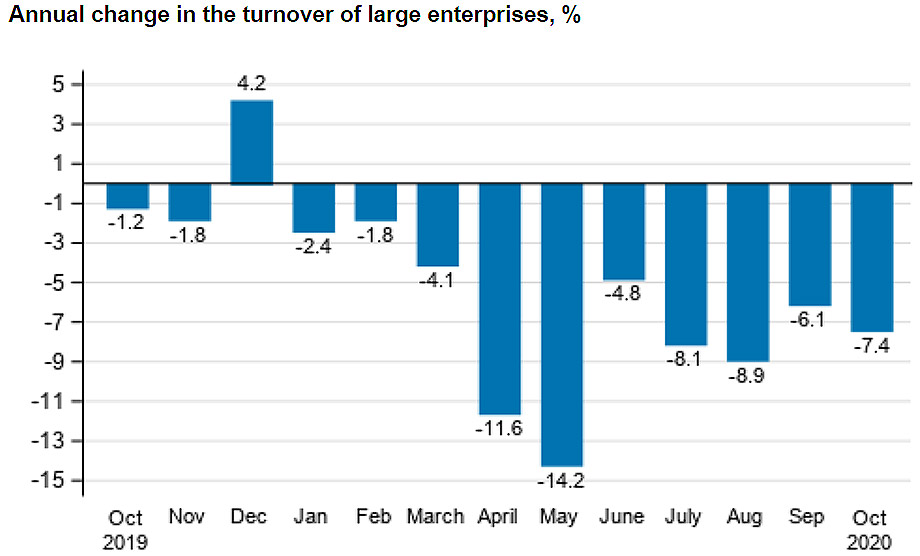 Source: Statistics Finland.
This is the 10th consecutive decline in 10 months. Large Finnish companies have not recorded a single month of year-on-year turnover growth in 2020. The last one was in December 2019.
Monthly increase
In monthly figures, however, the seasonally adjusted turnover of large companies registered slight and intermittent increases in some of the autumn months. It grew by 0.5% in October compared with September. In September it fell by 0.5%, while in August it was 0.6% higher than in the month before.
However, the turnover that was lost last spring, when the Covid-19 hit European economies for the first time, has not yet recovered.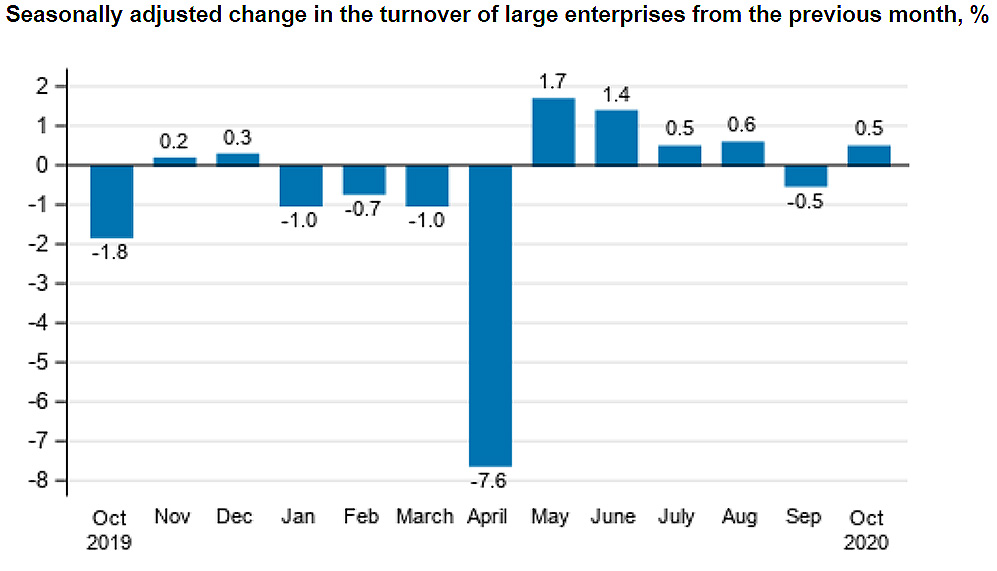 Source: Statistics Finland.
The turnover estimate of large enterprises is based on a sample formed of 2,000 enterprises with the most significant turnover in manufacturing, construction, trade and other service industries. Excluded from the statistics are enterprises engaged in primary production, and bank and insurance activities.
The enterprises described in the statistics make up approximately 70% of the turnover of all enterprises operating in Finland, represent more than one-half of the investments made and employ good 40% of the personnel of all enterprises.