August 12, 2020 at 10:54 AM
The construction sector seems to have avoided the most damaging effects of the coronavirus crisis on the economy. With modest growth figures, but still positive in the middle of the recession caused by the pandemic.
According to Statistics Finland, the working day adjusted turnover of construction enterprises grew by 2.5% in June compared to one year before. The volume of sales, from which the impact of prices has been eliminated, increased by 1.3%.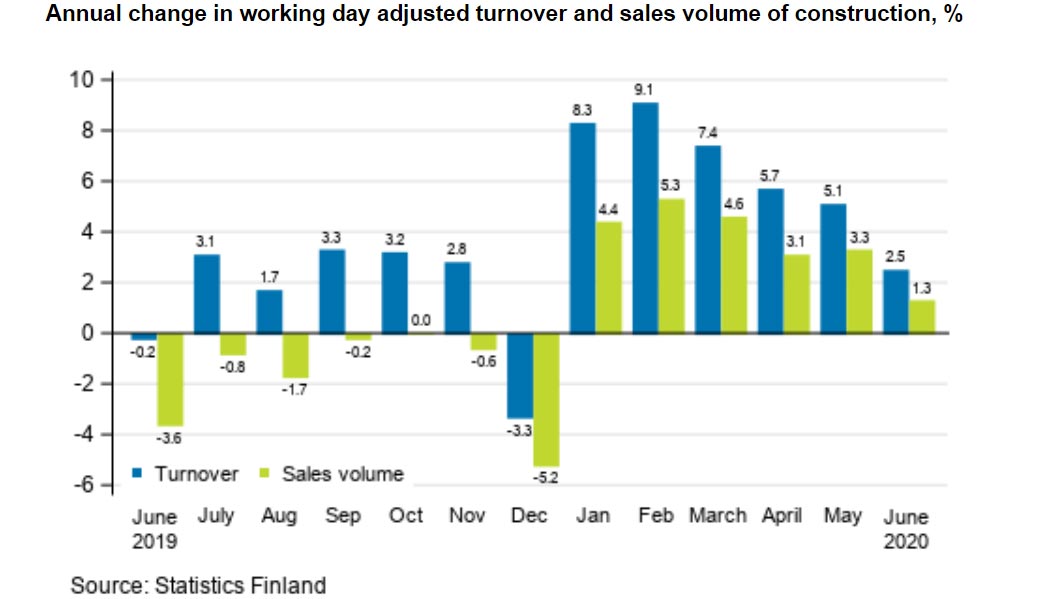 Annual changes in working day adjusted turnover and sales volume of construction enterprises have been positive already for six successive months, the statistical office says.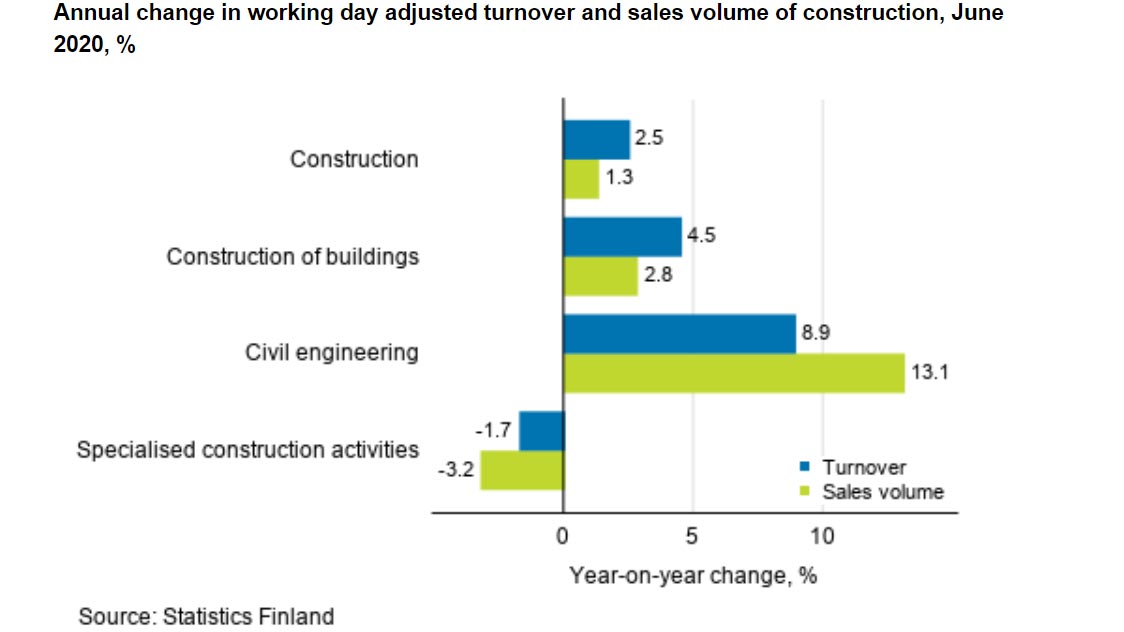 Among the industries, most growth was recorded in civil engineering, where turnover adjusted for working days increased by 8.9% and sales volume by 13.1% from the previous year.
The increase in the sales volume of civil engineering was especially due to fallen costs of civil engineering as a result of cheaper motor fuel oil and bitumen.
Turnover also grew in construction of buildings, where working day adjusted turnover grew by 4.5% and sales volume by 2.8% compared to one year ago. In specialised construction activities, turnover decreased by 1.7% and sales volume by 3.2% from one year ago.
Monthly decline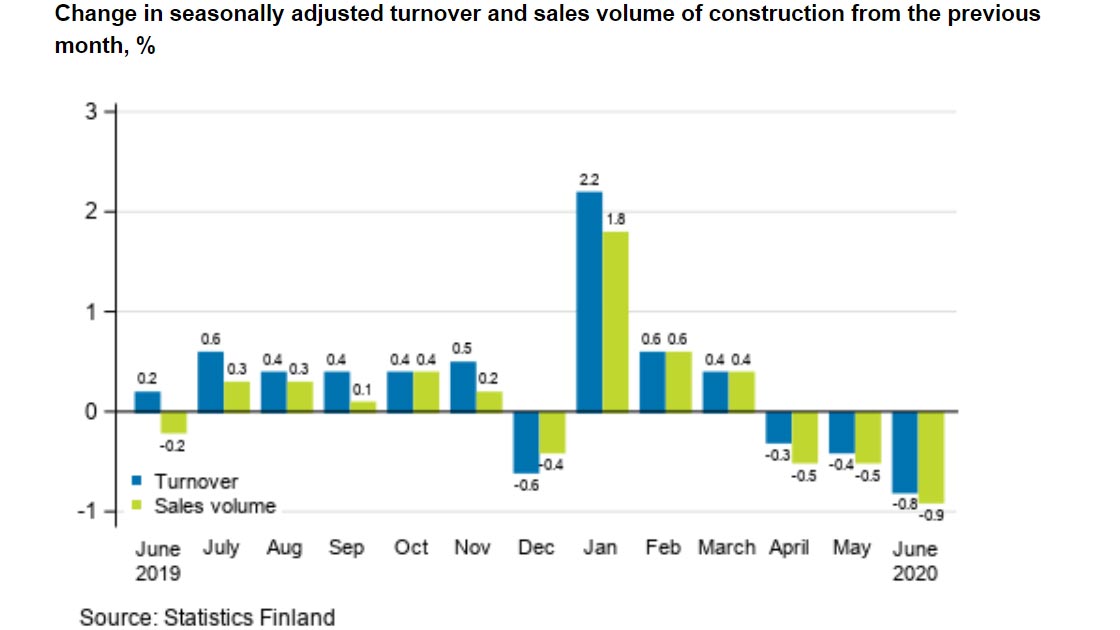 Seasonally adjusted turnover in construction fell by 0.8% compared to the previous month. An the seasonally adjusted sales volume also declined by 0.9% from May.