November 29, 2019 at 9:30 PM
The main Finnish media have recently reported on the circulation in Finland of counterfeit Canada Goose winter jackets.
These are warm clothes that can cost around 1,000 euros in clothing stores, but imitations are being sold in Finland for less than a third of that price.
A few days ago, newspapers warned about the presence of these counterfeit products in Finland and also about the zero quality of the materials used to manufacture them.
According to those reports, the jackets include inside some animal waste which may be rotten. Therefore, they encouraged consumers to notice the smell they give off.
These media blamed online commerce with China and quoted experts mentioned the naivety of some buyers looking for bargains or crazy deals in the internet.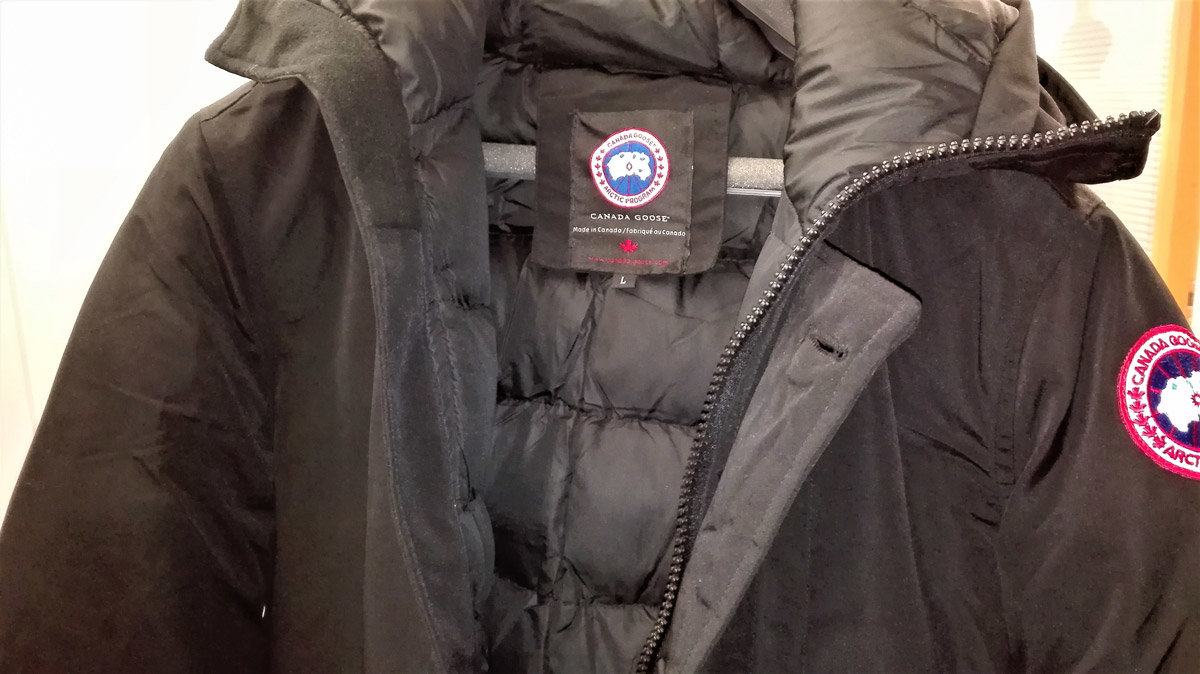 Counterfeits are becoming more and more difficult to distinguish from the genuine. Photo: © Foreigner.fi.
However, these counterfeit jackets are not only ordered individually via internet. Foreigner.fi has learned that they are also being sold within the country outside the established commercial circuits.
How to know if you bought a fake jacket
Counterfeit clothes are more and more difficult to distinguish from the legit ones. Best made counterfeits (such as those shown in this article) even include stickers and holograms supposedly created to prove authenticity.
Foreigner.fi has been able to verify that there are some consumers who are also experts in clothing and therefore capable of recognizing a fake at first sight.
For those of us who aren't, in the case of Canada Goose there is a quick check which allows to find out right away if the jackets are genuine or not.
Look carefully at the interior neck logos. In the label there should be stitched in red a website address: www.canada-goose.com.
Pay special attention at the hyphen which should be separating both words, because in those counterfeits sold in Finland the words 'canada' and 'goose' are separated by a simple dot.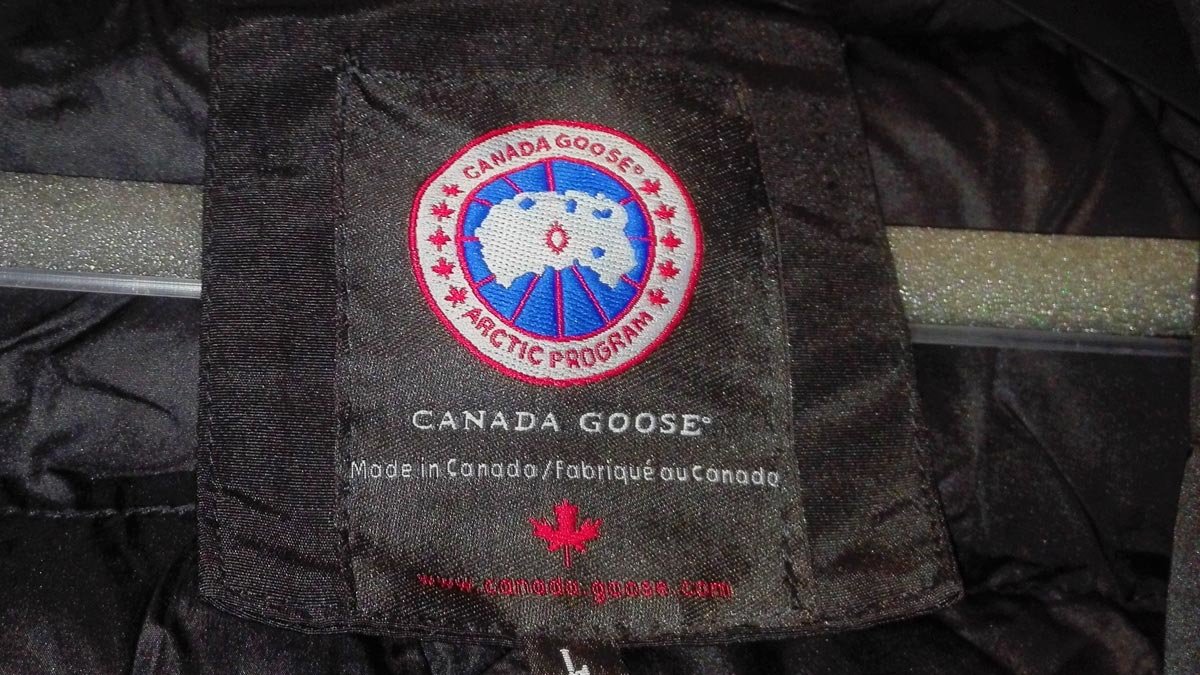 Pay special attention at the website address shown inside. Photo: © Foreigner.fi.
So, if you see that the label says www.canada.goose.com (as in the above and below pictures), then you can be sure your jacket is a fake.
If you still have any doubts, try typing both addresses in your browser.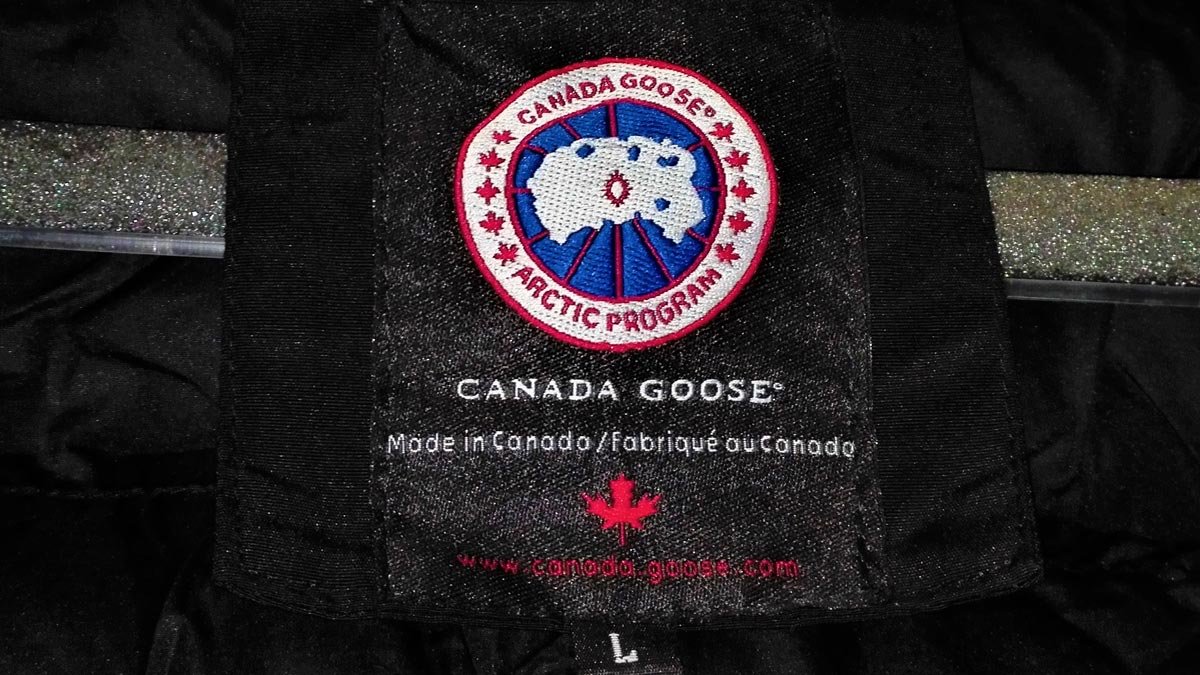 Photo: © Foreigner.fi.