December 24, 2020 at 11:08 AM
Christmas is here! During the next few days, people around the world will celebrate it eating a lot. So what Finns will have for dinner on Christmas Eve and the following days?
Finnish Christmas food is far from being a luxury. It is mainly made up of traditional dishes that Finns have been eating for many generations.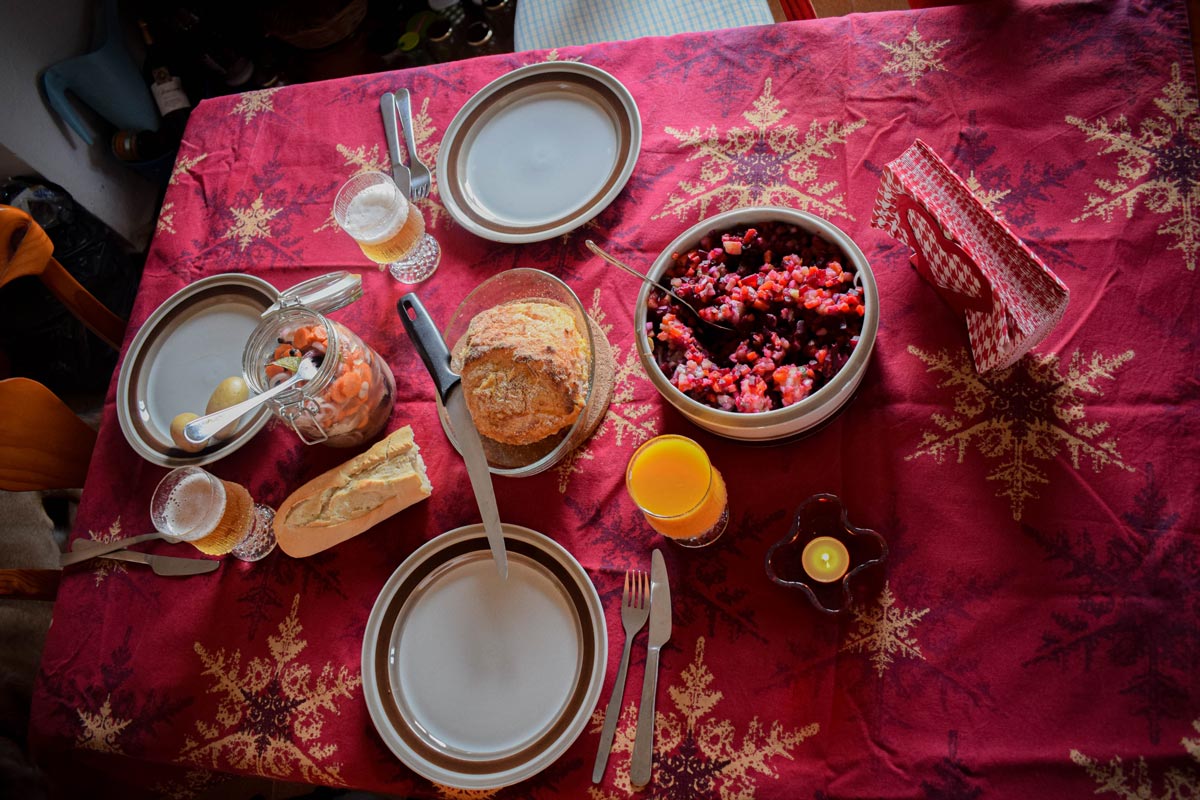 A traditional Finnish Christmas table, with ham (kinkku) and Rosolli . Photo: Pablo Morilla.
There is no doubt that one of the most consumed food is joulukinkku (Christmas ham, covered with a mixture of breadcrumbs and mustard). Data collected by Statistics Finland shows that every Christmas between 6 and 7 million kilos of joulukinkku are sold. It means that, on average, all Finns consume at least one kilo of this type of meat during this season.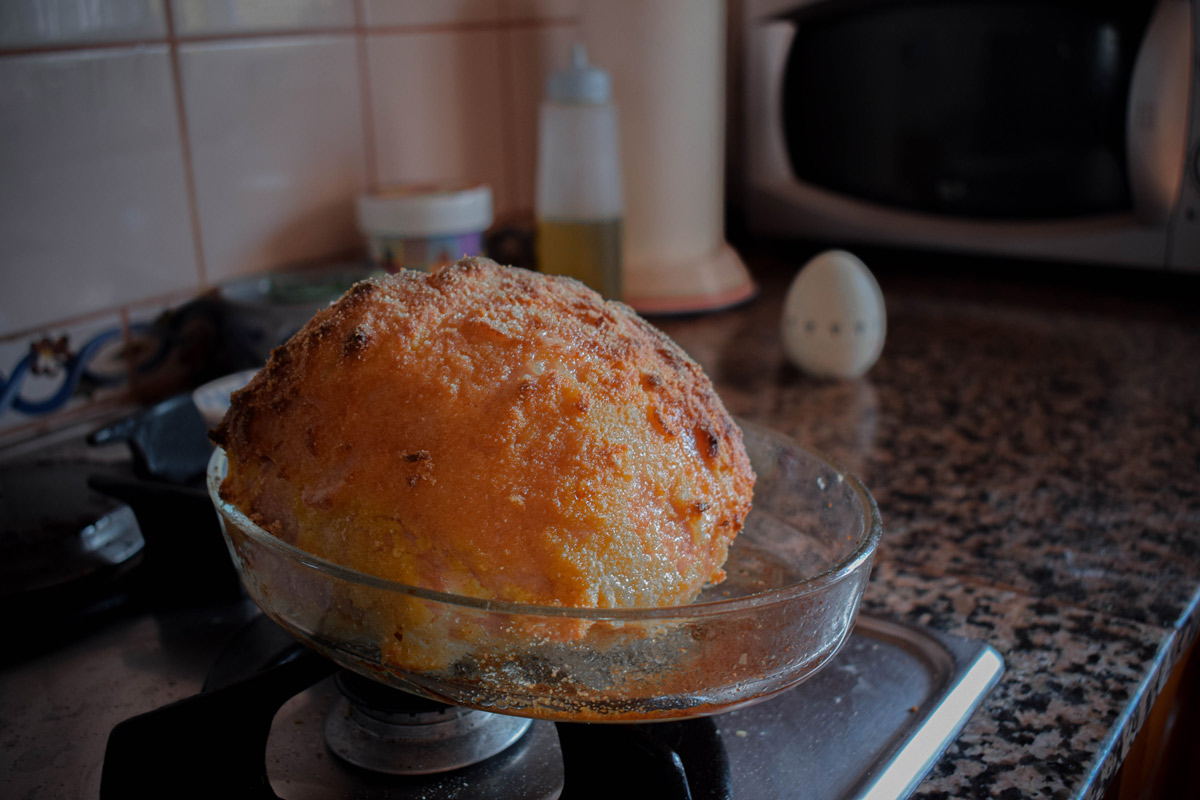 Christmas ham (joulukinkku) fresh out of the oven. Photo: Pablo Morilla.
For those who prefer to eat fish during Christmas, there are some alternatives. Graavikala, cured fish (usually salmon), is one of the Finns' favourite options. The Finnish statistical office says that this is the second most popular dish at the Finnish Christmas table.
Another 'must' on Christmas are the casseroles or joululaatikko in Finnish. They are usually made with mashed potatoes, rutabaga or carrots. There is also a version with meat: maksalaatikko. It is made principally of liver, rice and raisins.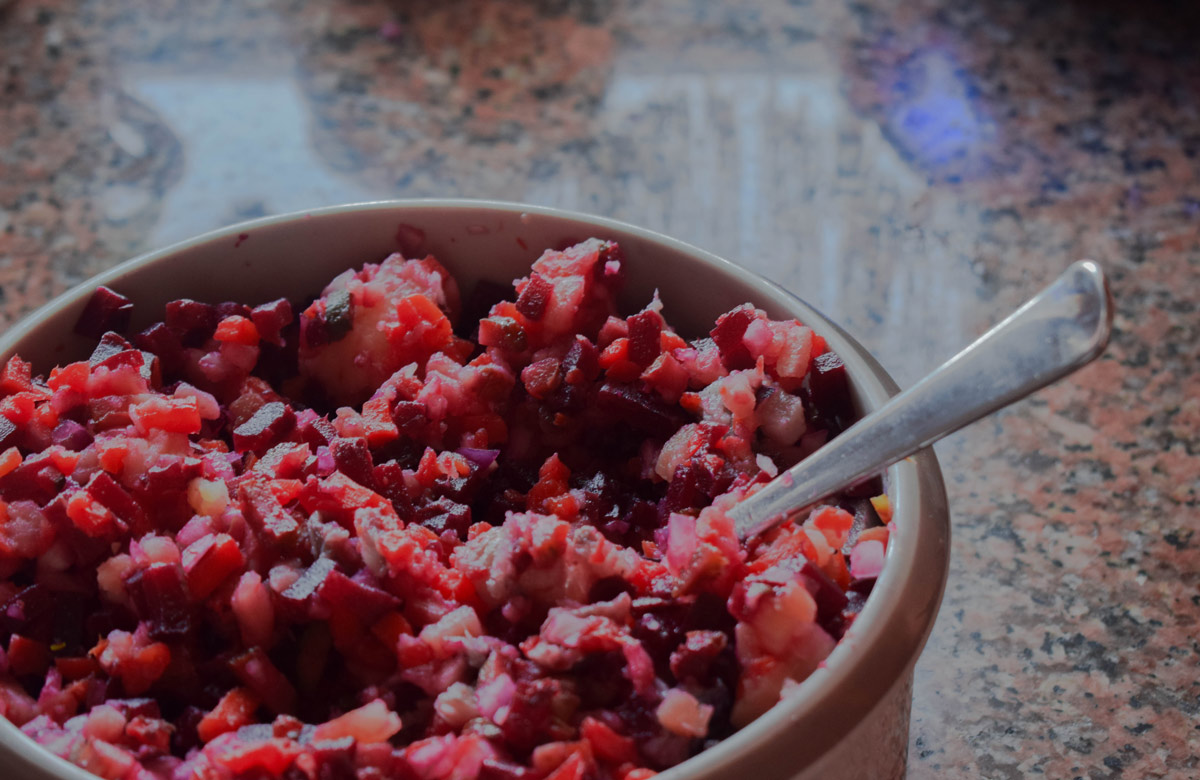 Rosolli. Photo: Pablo Morilla.
Salads have also their place on the table. The most popular on Christmas Eve is rosolli, which is made of potatoes, beetroot, carrots or onions.
Desserts
After dinner, it is time for desserts. Gingerbread (known in Finland as joulupiparit or piparkakku) is present in almost every house in Finland during this time of the year.
These biscuits are usually decorated with icing sugar, although some people prefer to eat them with blue cheese.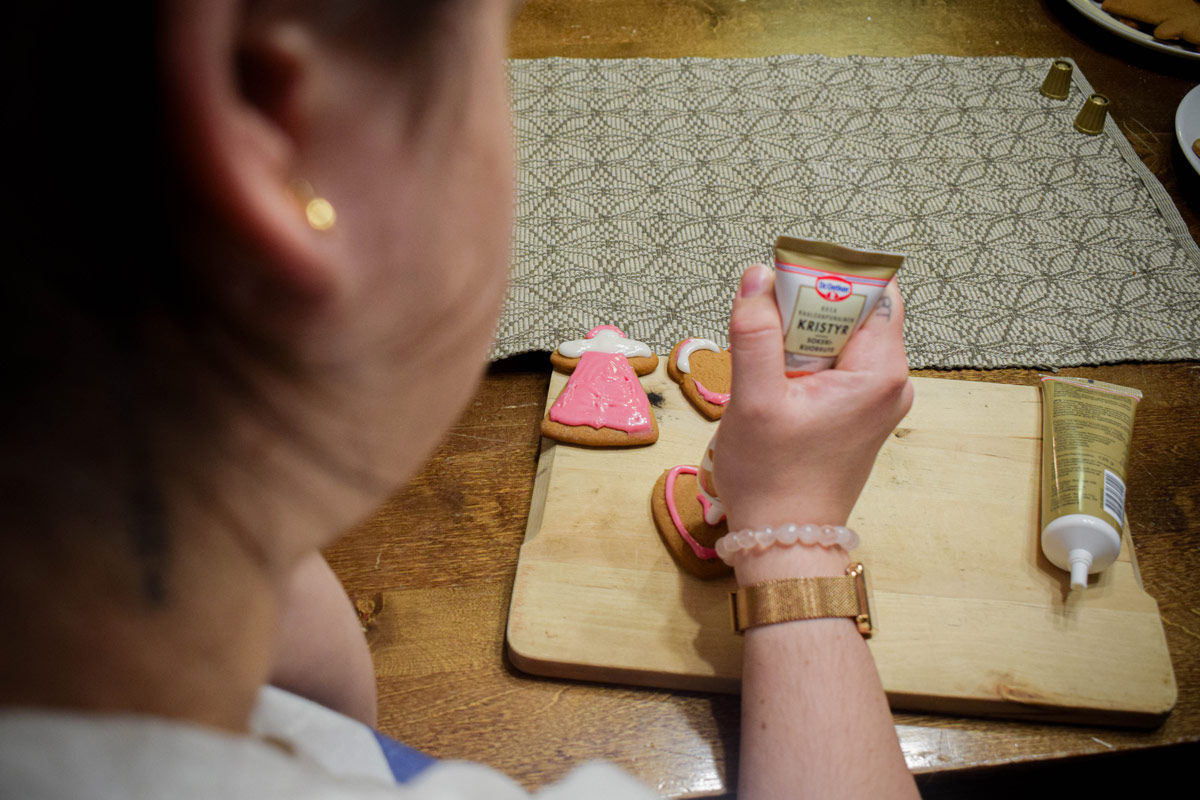 Decorating the piparkakku. Photo: Pablo Morilla.
Another well-known dessert is joulutorttu (Christmas tart), a star shaped pastry filled with prune jam.
There is another sweet dish left that Finns taste in the morning, joulupuuro. It is basically rice pudding with some cinnamon. According to the tradition, if you find an almond, it will bring you good luck.
In addition to this food, Finnish people also drink glögi (mulled wine). It usually contains cinnamon, almond or raisins and it can be found with or without alcohol so that drivers can also enjoy it.
Have a merry Christmas!
*Pablo Morilla is a journalist, author of the blog Michan en Finlandia.