February 13, 2020 at 9:40 PM
According to Digital TV Europe, who analyses the digital video business internationally, the popular Star Wars series The Mandalorian remains in the top of the list of most viewed shows in pay-per-view with 382,672 average demand expressions.
In the second position appears Star Trek: Picard with 230,238. Apparently, the return of Patrick Stuart as his most iconic character has created great expectations.
The Witcher, a Netflix fantasy epic series starring Henry Cavill, is third with 202,125 average demand expressions and the final season of the adult animation series BoJack Horseman is fourth with 201,951 average demand expressions.
Elsewhere, there are appearances from regular favourites Titans (fifth, 169,182 average demand expressions), Narcos (sixth, 167,245) and Stranger Things (eighth, 139,029).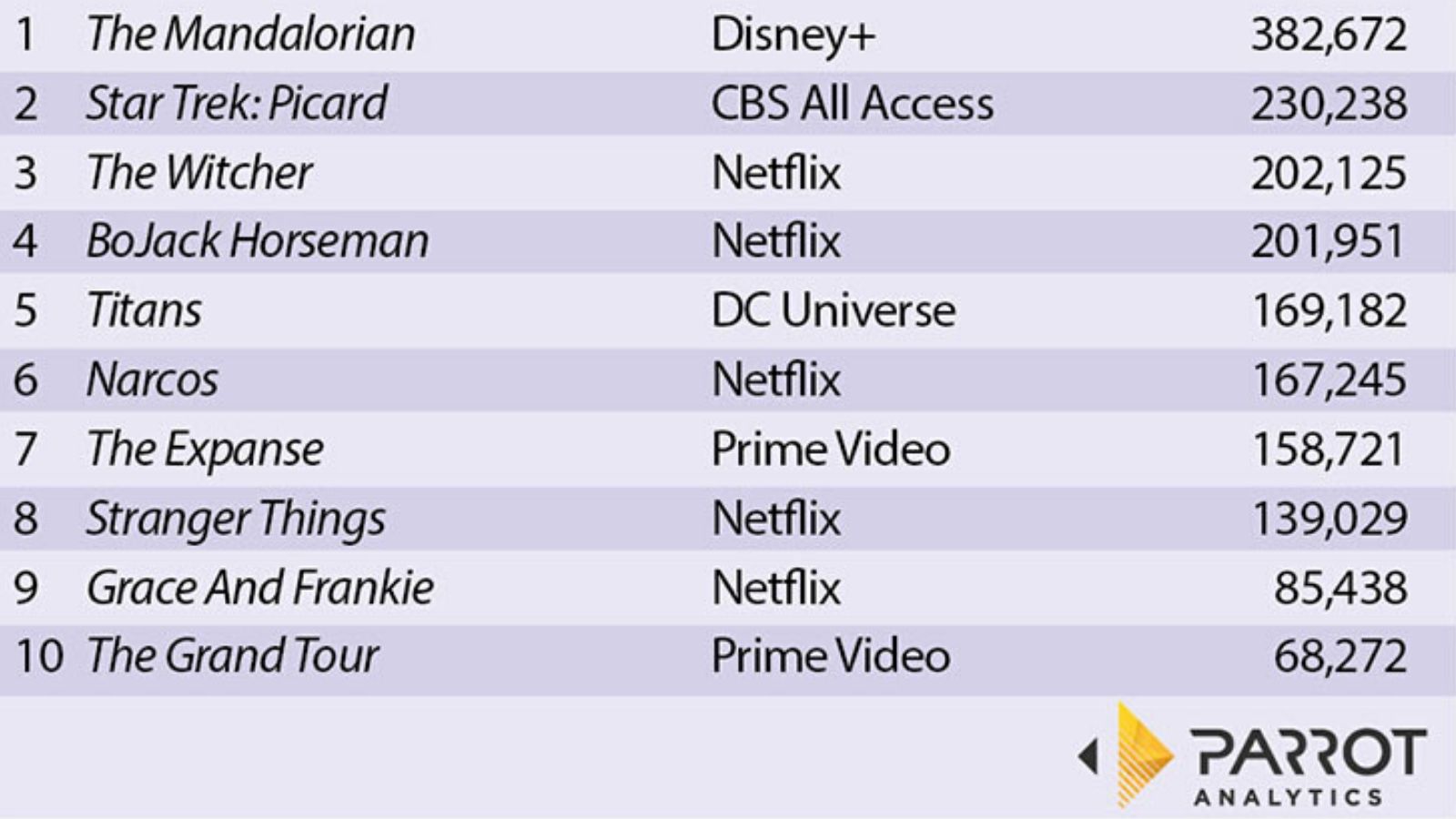 Source: Parrot analytics
The list was created by Parrot Analytics, who analyses the demand for recent popular digital titles across international markets, based on the application of artificial intelligence to expressions of demand across social media, fan sites, peer-to-peer protocols and file-sharing platforms.