October 16, 2019 at 10:40 PM
Defined by its promoters as "the new heart of Helsinki" or "the second center of Helsinki", shopping mall Tripla opens its gates to the public on Thursday 17 October at 9:00 in Pasila (Helsinki).
The mall as a whole consists of a five-floor shopping centre, a hotel, office premises and a five-level parking lot.
The project's driving company (YIT) says within the mall there will be 250 stores of national and international brands. In fact, Tripla will bring a plethora of new brands to the Finnish market, for example popular European fashion brands such as Reserved, Mojito, Sinsay, House and Cropp.
The first floor of the mall will be home to Finland's largest supermarket center (K-Supermaket, Lidl, Prisma and Alko). Tripla will also have more than 60 restaurants and cafés. In addition, customers will find entertainment and wellness services. The range of experiences even includes Helsinki's first indoor sandy beach and surfing centre.
Together, all these establishments will make Tripla the largest shopping center in the Nordic countries.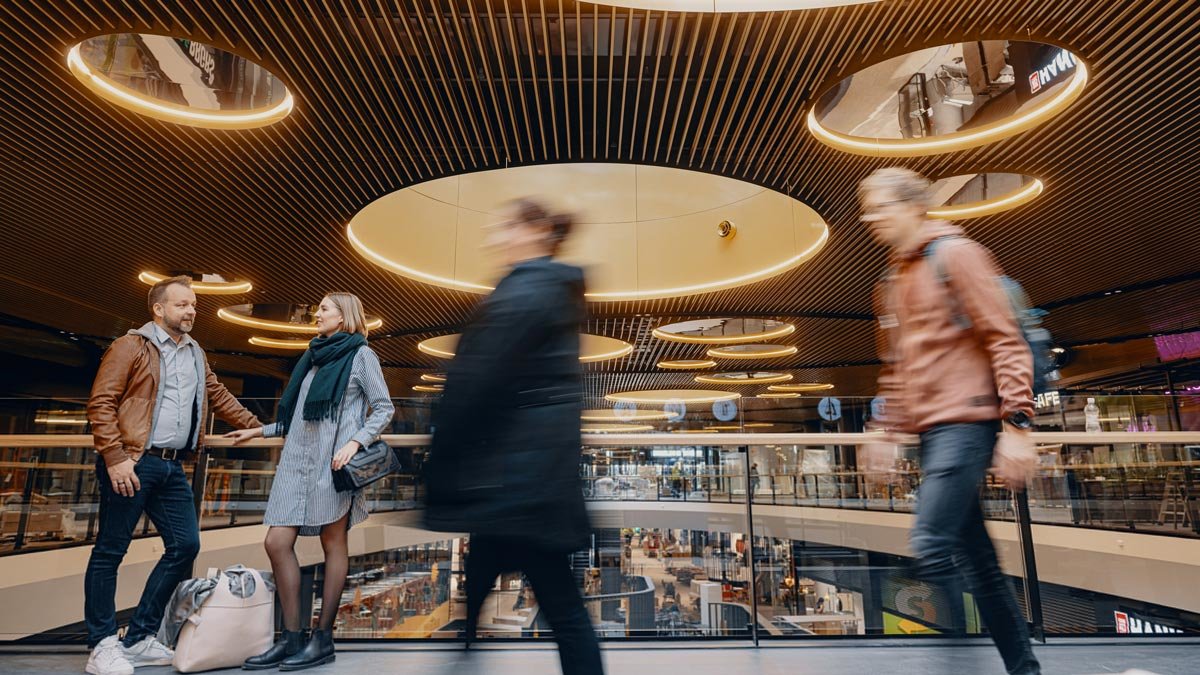 A new urban centre
"Our aim is to develop Mall of Tripla into a new kind of urban centre which is genuinely a part of our customer's everyday life. This is the best location for a new 'city within a city', as Mall of Tripla is easy to reach from anywhere. The most important thing for us though, is that people come and spend time here, feel genuinely at home and keep coming back," says Kati Kivimäki, Managing Director of Mall of Tripla.
Tripla is located in a transport hub, connected to the new Pasila railway station, which will open simultaneously for passengers at 9:00. This station will replace the old one, which was closed and demolished in 2017.
According to the Helsinki Regional Transport Authority (HSL), the opening of the mall and the new Pasila station will bring several changes in public transport routes.
Changes in public transport on 17 October
New bus and tram stops located on Pasilansilta in front of the station will open on Thursday morning. Those stops will be served by tram 7, trunk busses 500 and 510 and buses 23, 50, 59, 506 and 518. The buses and trams will also serve the other stops in the area.
The temporary Pasila station will remain open on Thursday 17 October. It will be closed on Thursday night. After that, only the new station and the northern underpass will be in use.
Changes on 21 October
Track 11 at Pasila station will open. P trains via Myyrmäki to Helsinki Airport and A trains to Leppävaara will stop at the new track.
Trunk buses 500 and 510 will be rerouted between Pasila and Kalasatama to run via Ratapihantie and Aleksis Kiven katu. The buses will no longer run via Teollisuuskatu.
The route of tram 2 will be extended from Länsi-Pasila to Pasila station. The new route is: Olympia Terminal–Lasipalatsi–Töölö–Länsi-Pasila–Pasila station.
Tram 7 will terminate at Pasila station. The tram will no longer serve Länsi-Pasila. The new route is: West Terminal–Central Railway Station–Kruununhaka–Kallio–Sturenkatu–Pasila station. The tram 7 will no longer serve the "Pasilan asema" stops on Ratapihantie.
On tram route 9, the "Asemapäällikönkatu" stop in the direction of Jätkäsaari will move to Ratamestarinkatu.
The temporary Pasila station stops on Asemapäällikönkatu will be closed.
Tram 9 and buses 69, 506, 662 and 848 will stop at the stops on Ratapihantie next to the station as before.
The city of Helsinki has said through its website that the inauguration of Pasila new station and the shopping center is "a milestone that deserves to be celebrated".
*Photo included within the text by Tripla/YIT.