February 28, 2020 at 4:43 PM
Sunny weather will continue on Saturday in most parts of the country.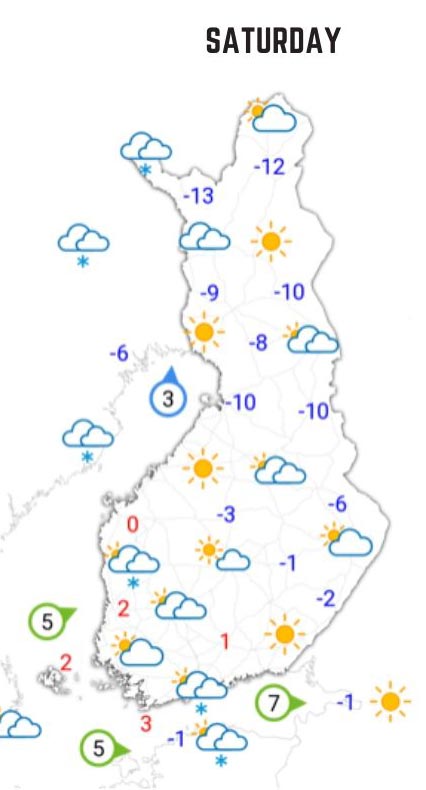 According to the Finnish Meteorological Institute, the weather will be dry and clear in large areas. However, in the afternoon there could be clouds and light snow in the eastern part of the country.
In West Finland, there could be increasing amounts of clouds and snowfall on Saturday. The temperatures will be a bit higher in the south and west of the country.
On Sunday, it will be cloudy almost in the whole Finland, with rain and possibilities of snow in the southern regions.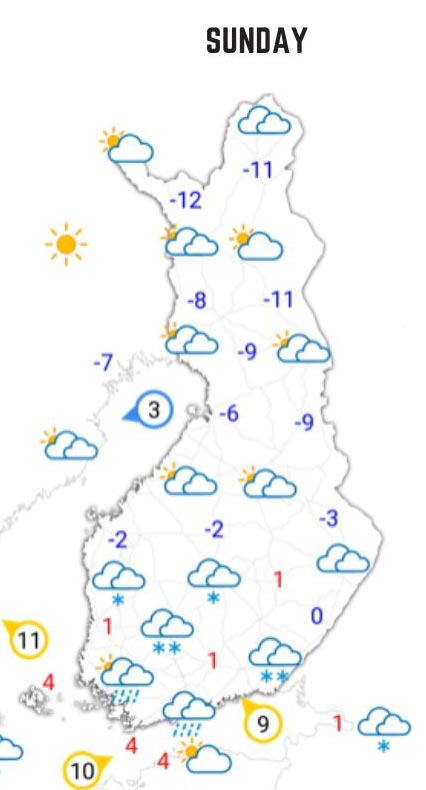 Poor quality air
Vantaa, Seinäjoki, Pori and Varkaus have warnings over their quality air.
This means that the concentrations of sulphur dioxide, nitrogen dioxide, respirable particles, fine particles, ozone, carbon monoxide, and the total reduced sulphur compounds are harmful for people, especially for sensitive individuals, who may experience adverse effects.
The poor quality air may also have clear impacts in vegetation and materials.
Map images: Weather forecasts for Saturday and Sunday, by Finnish Meteorological Institute..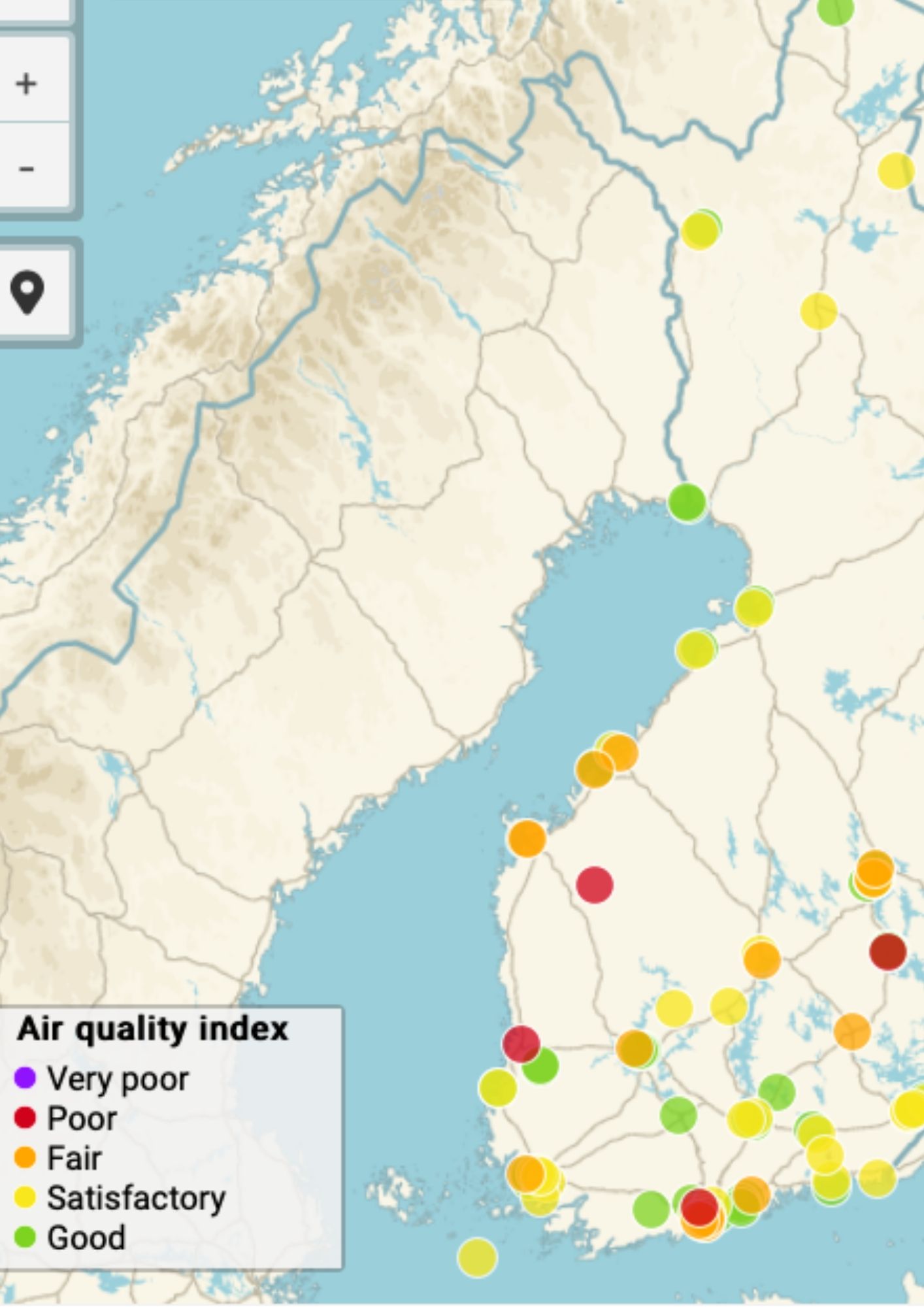 Air quality on Friday at 2 p.m. Image: Finnish Meteorological Institute.