Police have raised the alarm about the spread in Finland of the use of buprenorphine, an opioid marketed under the brand name Subutex and used to treat opioid use disorder, acute pain, and chronic pain. The Finnish National Bureau of Investigation (Keskusrikospoliisi) has been investigating the widespread smuggling of Subutex tablets from France to Finland via Sweden, as well as its resale on Finnish soil.
According to police information, between 2018 and 2020 French and Swedish authorities seized a total of 7,642 Subutex tables suspected of being linked to this investigation. The National Bureau of Investigation says that the drug tablets come from the Paris region, from where they travel hidden for example in cookie packages for smuggling.
In France, the street price of a Subutex tablet can be 3 euros, while in Finland it is between 20 and 50 euros, depending on the amount purchased.
"If smuggled into a prison, it can be sold for 100-150 euros each tablet," Police says. That is, 50 times more than in the home market.
In Oulu and Kuopio
In Finland, Subutex tablets have been distributed in the Oulu and Kuopio areas. Police suspect that the drug distribution has been carried out, at least in part, through the Tor dark network. Those who sell the merchandise use various nicknames for their small-scale distribution.
"The preliminary investigation revealed that the same organization is also suspected of selling weapons and army hand grenades through the Tor network. The investigation confirmed our perception that the sale of illegal goods is increasingly moving to the dark web," says Ari Soronen, KRP Director of Investigation.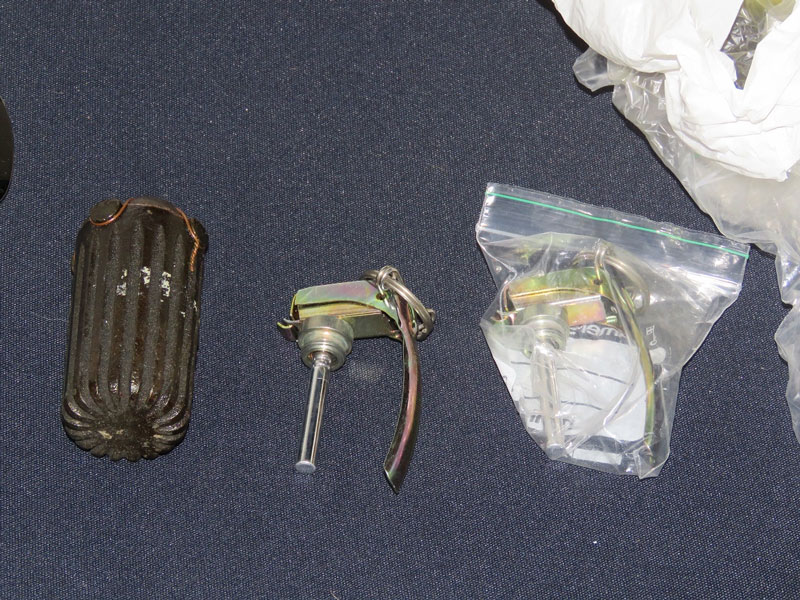 A hand-grenade seized by the police during the investigation. Photo: Poliisi.
A death trap for youth
According to the latest research conducted by a group of Nordic experts, Subutex is the drug that causes the most drug-related deaths in Finland.
In addition to drug offenses, money laundering offenses, explosive offenses and firearms offenses are also being investigated. Seven people have been arrested during the pre-trial investigation, three of whom are still under custody.
During the preliminary investigation, Finnish police established close co-operation with French, Swedish and German authorities. The matter will now be transferred to the Oulu District Court for consideration and prosecution.