February 12, 2020 at 5:44 PM
Non-profit organization Save Pond Hockey organizes next Saturday 15 February the 6th Annual Helsinki Save Pond Hockey Tournament.
With this event, the association aims to raise awareness and take action against climate change, which is also a threat for winter sports. This year, the tournament has a record number of 40 teams and over 350 pond hockey players and there will be competitions in Helsinki, Joensuu, Lapeenranta, Turku, Tampere and Oulu.
To kickoff the event, there will be an Opening Game between the 'Save Pond Hockey' team and the 'Liiga Climate Champions', led by the Finnish Elite League as part of their sustainability initiative.
The event include players from NHL, Finnish hockey league and Olympic medalists, such as Jere Lehtinen, Niklas Hagman, Minttu Tuominen, Esa Tikkanen, Sean Bergenheim, Annina Rajahuhta and Toni Lydman. "All levels of the hockey community are uniting together against this common threat to the roots of hockey," organizers said in a press release.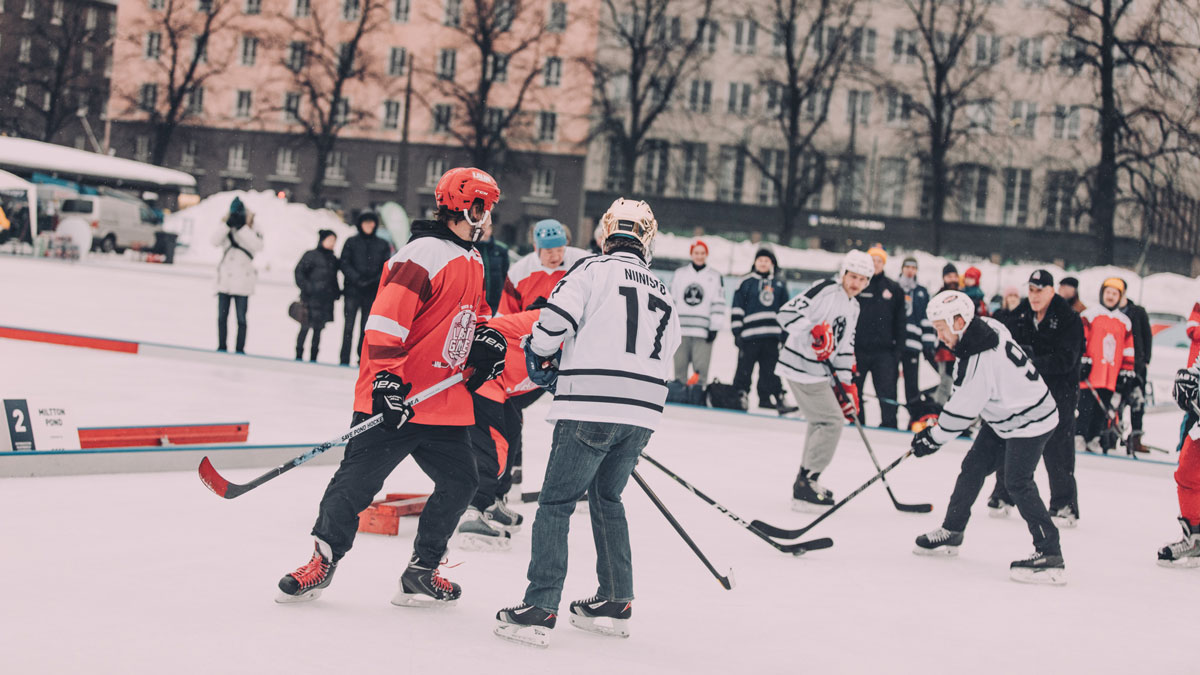 Image of the tournament held in Helsinki in 2019. Photo: Marko Seuranen.
Growing concern
Concern for climate change is gaining momentum in hockey circles and the sports industry in general.
"The climate is getting warmer and the winters are getting shorter. Climate change has become the worst enemy of all hockey lovers. For this reason, we have once again invited hockey players and enthusiasts to the tournament to raise awareness and take action against hockey's greatest threat," said Steve Baynes, Helsinki Tournament Manager and Save Pond Hockey Co-founder.
So far, thousands of players have participated in the tournaments over the years.
According to the organization, tournament profits from team registration and sponsorships will be invested into local climate projects. Save Pond Hockey has raised over 30,000 euros since its foundation in 2015.