February 14, 2020 at 6:47 PM
Women in Finland also know what a Satisfyer is. Although in Finland there have not been massive marketing campaigns as in other countries (where it has become a mainstream article of pop culture present in television, radio, newspapers, magazines, videos....) women in Finland definitely also know what a Satisfyer is.
Mikko Rosén, Managing Director of Kaalimato, one of the most popular sex stores in Finland, has explained to Foreigner.fi that the store sold 40,000 units in 2019.
"Only for one product it means a huge success," he explains.
According to Rosén the sexual toy also remains as the most sold product on the store in 2020.
About Satisfyer it has been said that is a a symbol of female vindication, that it means a sexual revolution, that has broken all taboos about female masturbation... However, what is totally objective and backed by statistics and sales numbers is that this product has revolutionized the sex market and it has been a great success all around Europe.
Without any doubt, it's one of the most sold technological products on Amazon.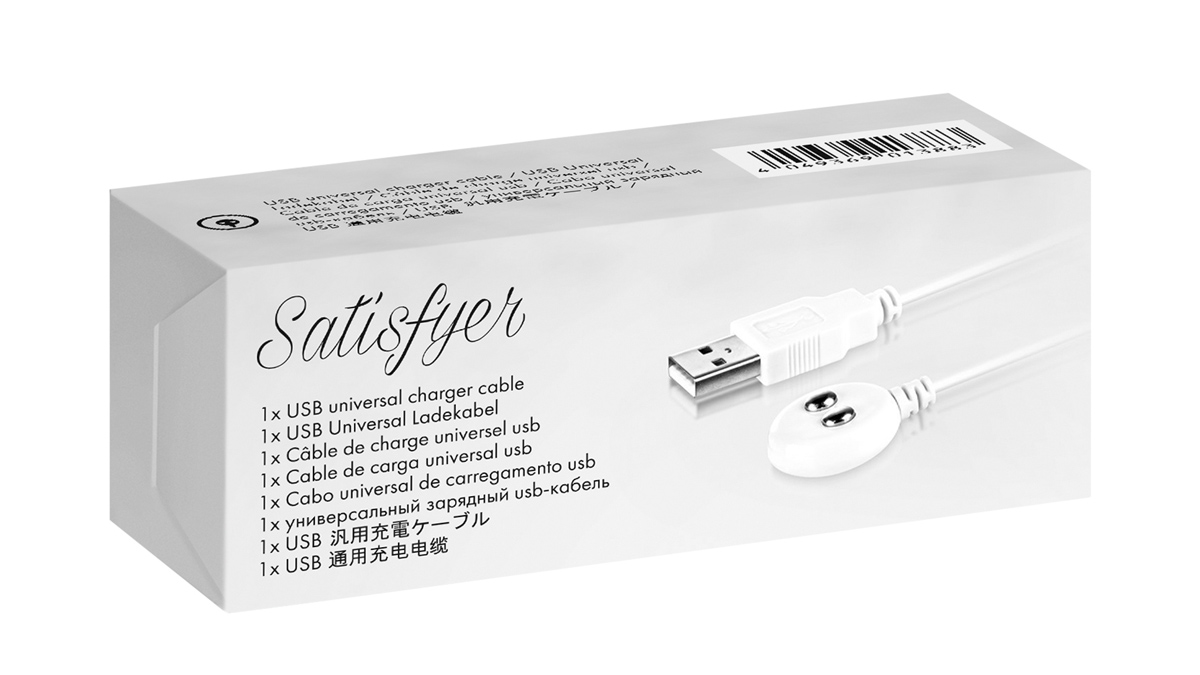 The package includes an USB universal charger cable. Photo: Satisfyer
Why is it so popular?
Many know this clitoris stimulating device thanks to the equal named German brand of sex toys, who managed to turn it into a top selling product, although it has been for years in the market.
However, the secret of the Satisfyer's success lies in its effectiveness. Many women who tried it claim that it makes possible to have an orgasm in less than three minutes. That is why they have been writing so much about it, they have talked with their friends and the word of mouth did the rest.
But there is more behind. Intercourse is central to reproductive sex, it is fun and makes many lovers feel deeply connected, but contrary to what many men and women believe, the majority of women need additional clitoral stimulation to reach climax. Only 25% of women are consistently orgasmic during vaginal intercourse, according to studies from the academic journal in sexology Archives of Sexual Behaviour.
Some data backed by the comprehensive analysis of 33 studies over the past 80 years by Elisabeth Lloyd in her book 'The Case of the Female Orgasm' and the study 'Women's Experiences With Genital Touching, Sexual Pleasure, and Orgasm' conducted by Debby Herbenick with a sample of women ages 18 to 94.
No matter how long it lasts, no matter the size of the penis, and no matter how the woman feels about the man or the relationship. In other words, intercourse is not the key to the sexual satisfaction of most women, according to science.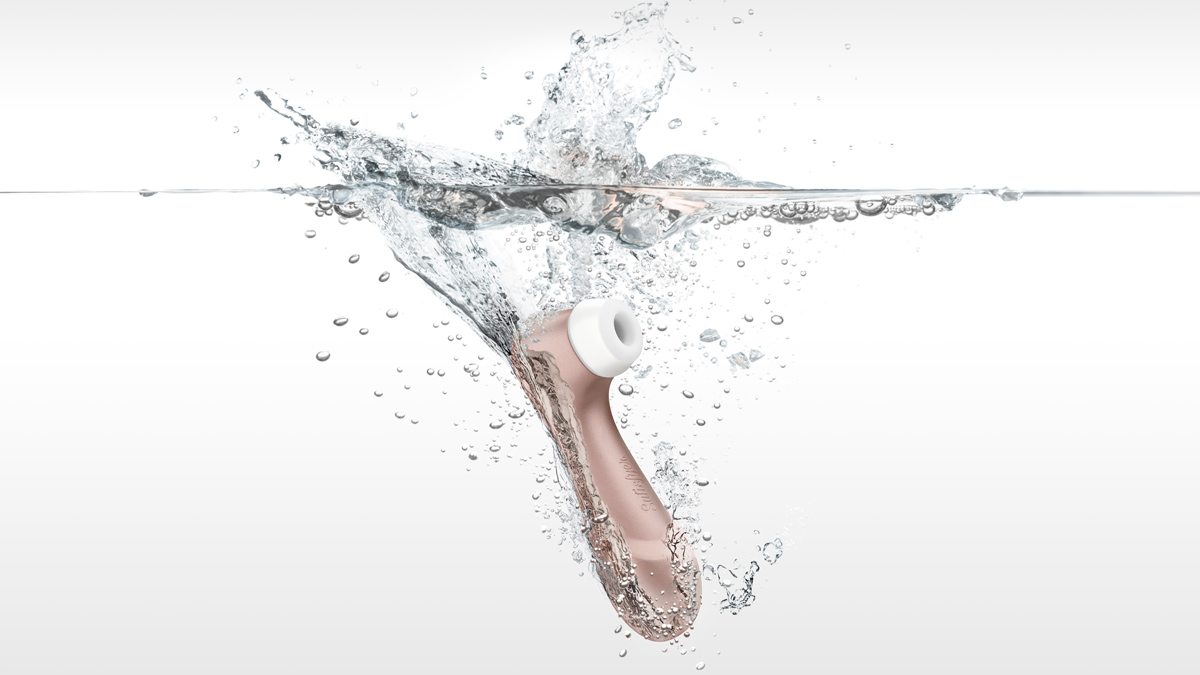 Satisfyer can be used under the water too. Photo: Satisfyer.
How it works
The device uses pressure wave stimulation to create a pulsing sensation around the clitoris, giving a feeling of emptiness and energetic palpitations.
Theoretically, in a few minutes the sexual toy manages to stimulate the clitoris and cause an orgasm. The Satisfyer Pro 2 even improved its predecessor, it is more quiet and it can be used underwater.
Satisfyer is a portable toy. Its size is 16.5 centimeters and it is pink gold. Its ergonomic silicone head can be removed to wash it. It is recharged with a USB cable that connects the device magnetically, and it has two buttons, one to turn on and off and another to control its 11 intensity levels. The price? 49.94 euros.