February 18, 2021 at 9:21 AM
According to preliminary data of Statistics Finland, 213 accidents involving personal injury happened in road traffic in January. In them, 14 persons were killed and 256 persons injured.
The number of persons killed was three lower and that of persons injured 127 lower than in January 2020, the statistical office says.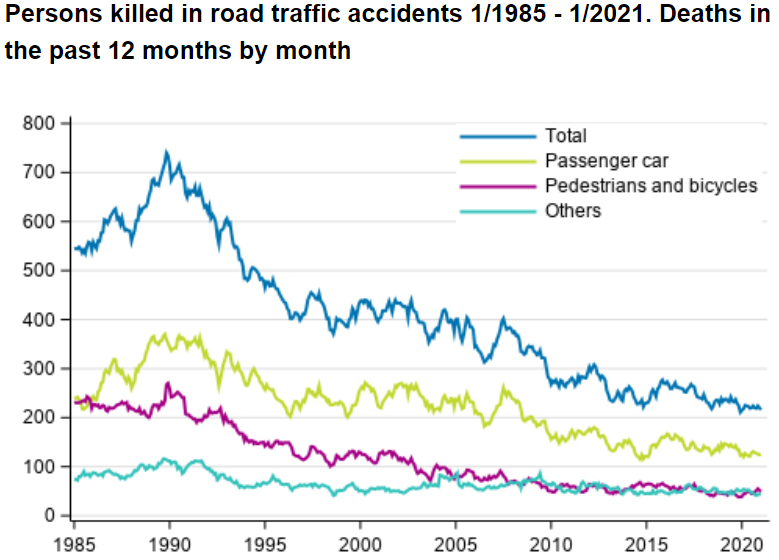 Source: Statistics Finland.
Of the persons who were killed, 11 travelled by passenger car and two by van. Cyclists killed in road traffic accidents numbered one. Among those who died, nine were men and five were women.