Prime Minister Sanna Marin announced on Monday she has returned to work after a week off. According to two releases published by the Government Communication Department, the head of the Government had been on sick leave since 25 May due to "a cold."
The prime minister herself informed the country of her return through her Twitter account.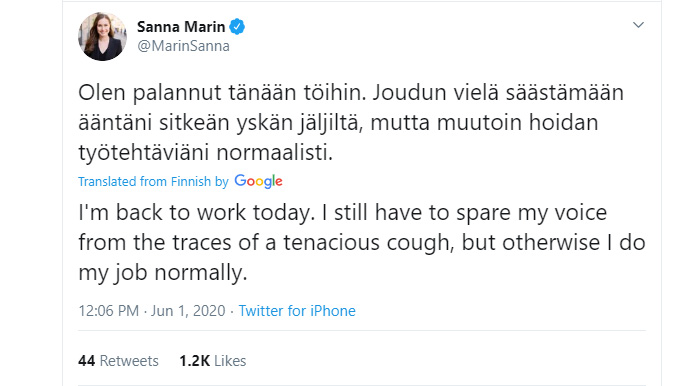 "I am back to work today," she wrote. Sanna Marin said she still has to take care of her voice but, otherwise, she will be doing her job "normally."
Government said that, as a precaution, Marin underwent a coronavirus test during her sick leave. The result of the test was negative.