August 2, 2020 at 5:42 PM
Prime Minister Sanna Marin and her partner Markus Räikkönen got married on Saturday 1 August, the Government informed on Sunday.
The wedding took place in Kesäranta, the Prime Minister's official residence. The small ceremony was attended by the couple's family and closest friends, 40 people in total.
Marin and Räikkönen have been together for 16 years and they have a two-and-a-half-year-old daughter, Emma. The couple met when they were both 18 years old.
"I am happy and grateful that I can share my life with the man I love," the Prime Minister wrote on Instagram. "Of all people you are the right one for me. Thank you for being by my side."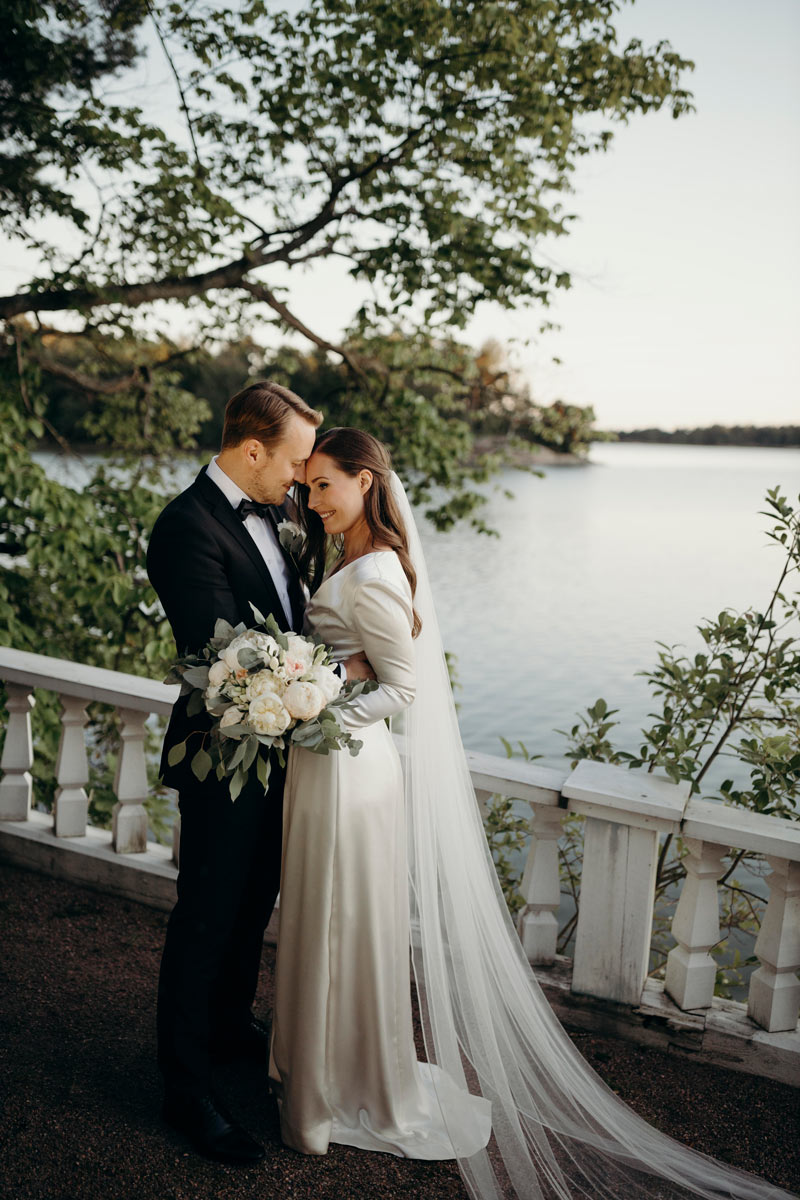 Photo: Minttu Saarni.
The Government Communications team released a photograph of the happy couple, with Marin dressed in white. Nothing was said in the release about the menu enjoyed by those who attended the ceremony.
Sanna Marin is the second head of government from the Nordic countries who got married this summer. Danish Prime Minister Mette Frederiksen married her partner Bo Tengberg few weeks before.