October 3, 2019 at 3:50 PM
President Sauli Niinistö made this week an official working visit to the United States. On Wednesday 3 October, Niinistö visited Washington D.C. and met President of the United States Donald Trump at the White House.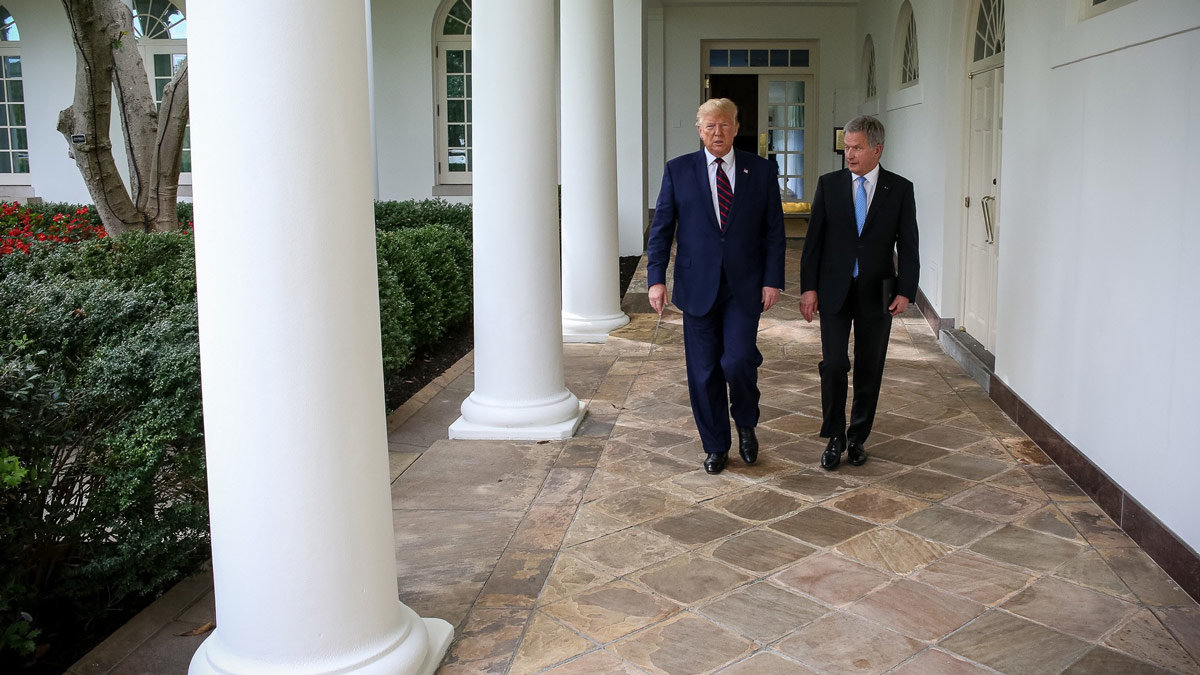 Both heads of state walking together inside of the White House. Photo: @TPKanslia.
According to a release by the Finnish President's office, during the meeting both heads of state discussed the opportunities to increase cooperation between Finland and the United States, including the fields of European and Arctic security.
Niinistö and Trump also discussed ways to advance shared interests in commercial and technological cooperation. Following the discussions and after a working lunch, the Presidents held a joint press conference.
The meeting occurred during the 100th anniversary of the diplomatic relationship between Finland and the United States.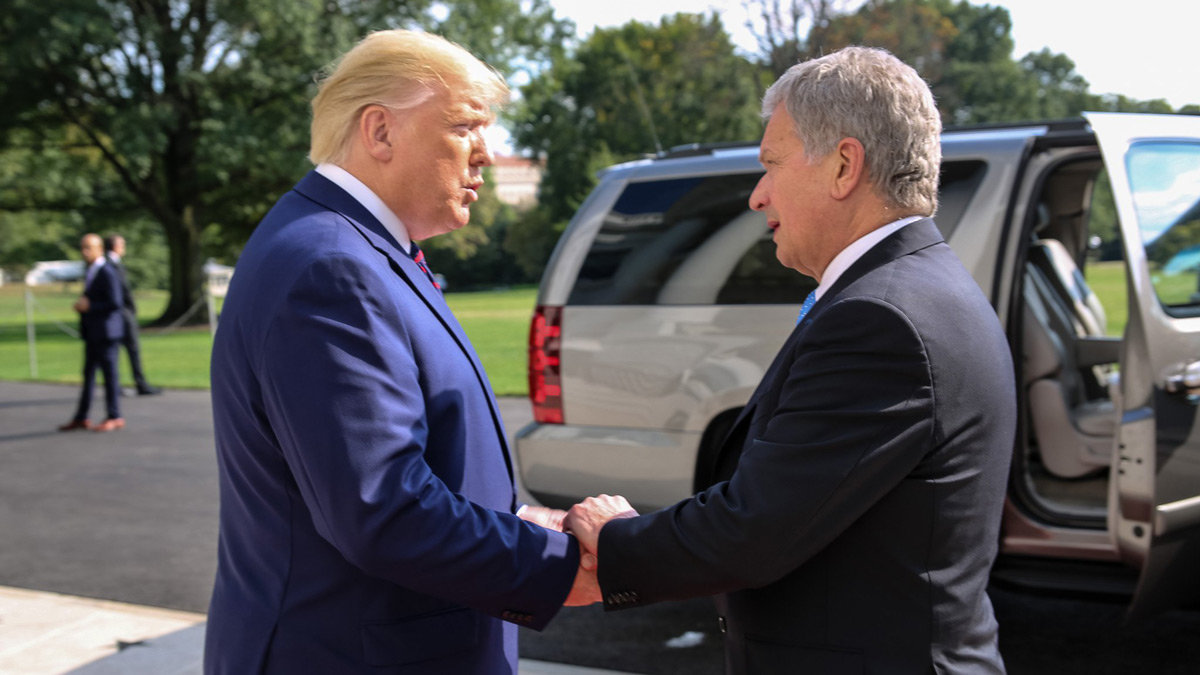 Both presidents shaking hands. Photo: @TPKanslia.
On Tuesday, 1 October, President Niinistö aid a wreath at the Tomb of the Unknown Soldier at Arlington National Cemetery.
If you wish to read the joint statement from the President of the Republic of Finland and the President of the United States, you can find it HERE