October 29, 2020 at 5:53 PM
The Helsinki police have been alerted about the existence of a "suspicious package" in the central library of Helsinki (Oodi).
The facts have been made public by the police on their Twitter account shortly after 15:15. The police reported that several officers had traveled to the scene to investigate the situation.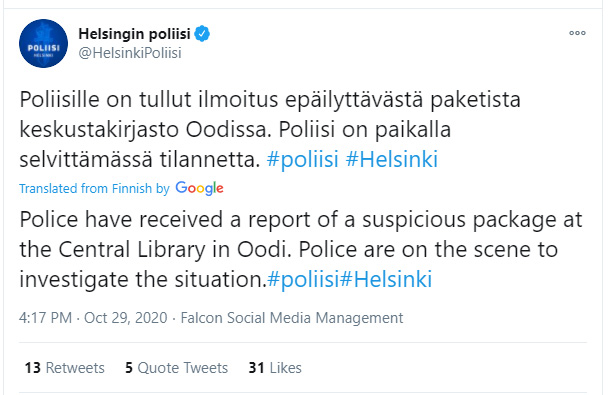 About 20 minutes later, after inspecting the package, the police reported through the same channel that it was a false alarm.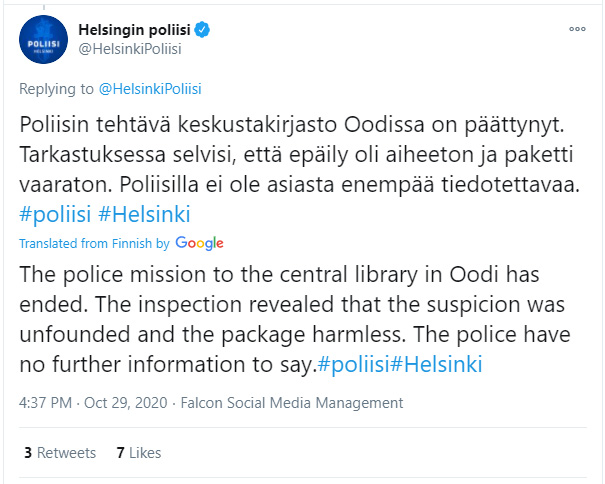 The inspection revealed that the package was "harmless," according to the Helsinki Police Department.