February 16, 2020 at 8:17 PM
Helsinki police carried out an operation this Sunday afternoon in Oodi, the largest library in the capital and emblem of the country's public library system.
According to the police in a press release, two people were involved in the situation, during which one of them used a bladed weapon to attack the other, who was seriously injured.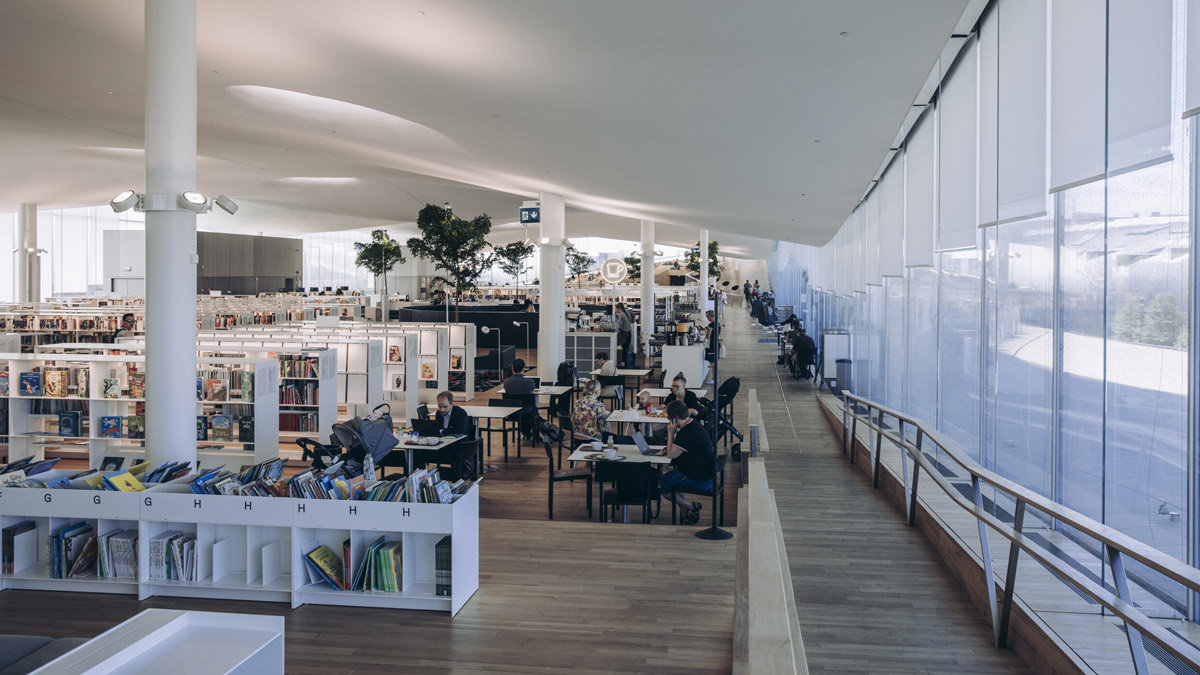 Oodi library. Photo: Aleksi Poutanen (c) Helsinki Marketing.
The suspect escaped from the scene and has not been found yet.
Epäilty tekijä on poistunut paikalta. Ulkopuolisille ei ole poliisin tämänhetkisen arvion mukaan vaaraa. #poliisi #Helsinki

— Helsingin poliisi (@HelsinkiPoliisi) February 16, 2020
Riku Korpela, from the Helsinki Police Department, explained that the victim "has more serous injuries than the initial information and the case is being investigated as an attempt to kill," among other possible offences.
"However, the names of the offences will be specified as the investigation progresses," Korpela said.
Poliisi tutkii keskustakirjastossa tapahtunutta väkivallantekoa alustavasti muun muassa rikosnimikkeellä tapon yritys https://t.co/1GrKCnup38

— Helsingin poliisi (@HelsinkiPoliisi) February 16, 2020