Finnish MP Ano Turtiainen made national news on Wednesday for mocking George Floyd, the African-American man who died of asphyxiation in Minneapolis on 25 May after a police officer pressed his knee to his neck for nearly nine minutes, even after Floyd appeared to lose consciousness.
The police officer has been charged with murder and the case has sparked a wave of outrage in the United States that later spread to Europe.
Ano Turtiainen, who belongs to the parliamentary group of the far-right party 'True Finns' (Perussuomalaiset) mocked the deceased through his Twitter account. The tweet, which showed an image of George Floyd suffocating under the agent's knee and was accompanied by the phrase 'Pink Floyd', was deleted shortly afterwards.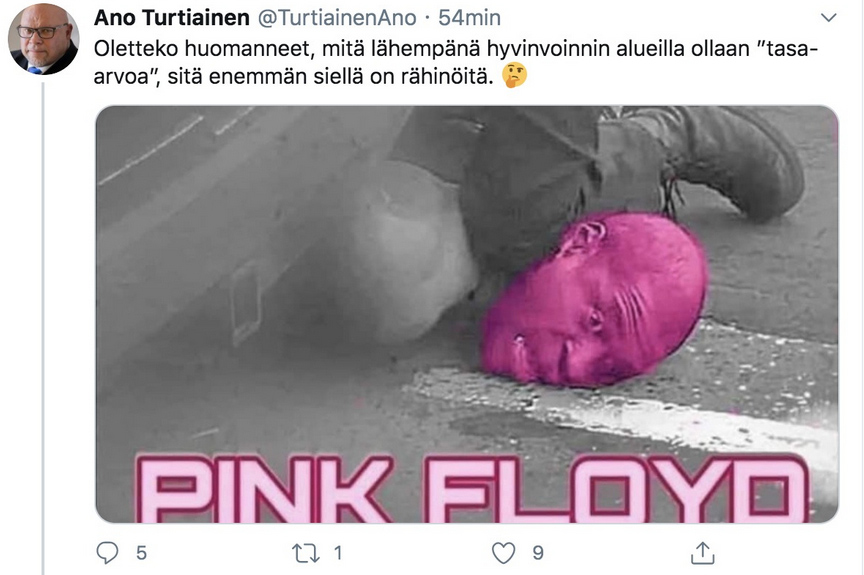 According to Iltalehti, Turtiainen has been in the headlines before for similar things. In June last year, Turtiainen posted "an outrageous comment on Facebook" about the people who died of Ebola in the Democratic Republic of Congo.
A quick review of his Twitter account shows that Turtiainen, who is a great fan of motorcycles and lifting weights, enjoys joking in public forums about racism.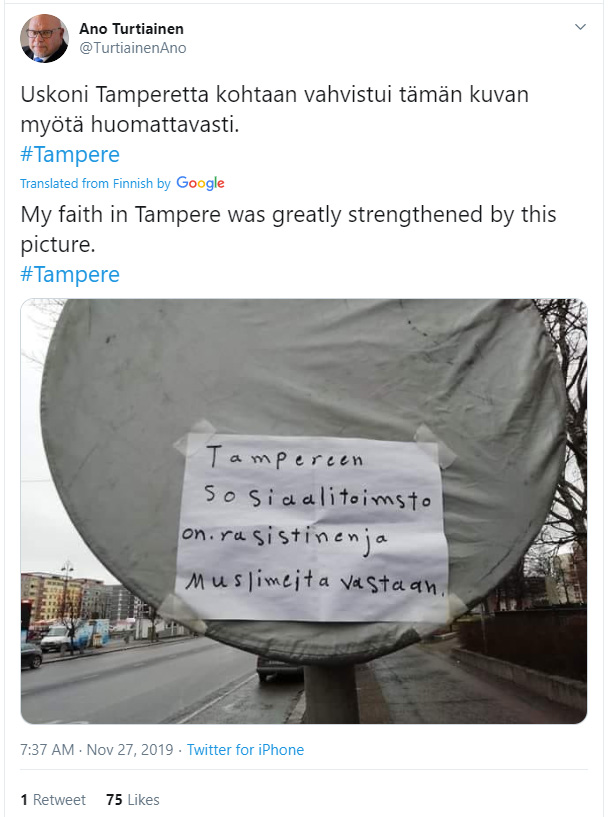 PS group: "Not acceptable"
Iltalehti says they contacted Ville Tavio, chairman of the Perussuomalaiset parliamentary group, to ask for his opinion on Turtiainen's tweet about George Floyd. The answer they got is that Turtiainen's behavior "is not acceptable."
A parliamentary group meeting will be held on Thursday, with Turtiainen's tweet on the agenda. Tavio explained to Iltalehti that Turtiainen has already been criticized for his action, but nothing about possible sanctions will be known until after the meeting.