December 28, 2018 at 10:23 PM
If you live in Finland, you probably know that as of January 1, 2019, a legal change will come into effect for which driver's licenses will no longer be valid to identify yourself.
This change is linked to an amendment to the Law of Strong Electronic Identification and Electronic Signatures (617/2009), and will affect all the inhabitants of the country, whether they are Finnish by birth or of foreign origin.
What will this mean in practice, in a country where so far driving licences have been valid for identification purposes and it is not mandatory to have an identity card?
In principle, at least it will become compulsory to take your passport with you when you are going to carry out some procedure before the authorities. It is not clear, however, if other public actors and especially companies that people cannot skip to deal with (for instance banks, telecommunications or postal services) will accept also foreign passports for identification purposes or if they will require the possession of a card issued by the Finnish authorities.
Consults to the police
But, why would the Finnish police accept a foreign passport and the person who sells data connections or serves your packages at the postal office wouldn't? The obvious answer is that the police have the knowledge and the technology to verify if a passport is real (not false) but the others don't.
The Finnish Communications Regulatory Authority (FICORA) has also published a release to inform that "from the beginning of 2019, a passport or identity card will need to be shown when applying for a new strong electronic identification device from a bank or telecommunications operator". Strong electronic identification devices include "online banking codes, mobile certificates issued by telecommunications operators and the citizenship certificates used in identity cards".
Still, foreigners living in Finland have expressed in internet forums their fear that problems may arise because this reform does not specify whether companies should accept also foreign passport as a means of identification. They fear that from now on, for instance phone companies or some banks will be entitled to require an ID document issued by the Finnish police in order to manage an account.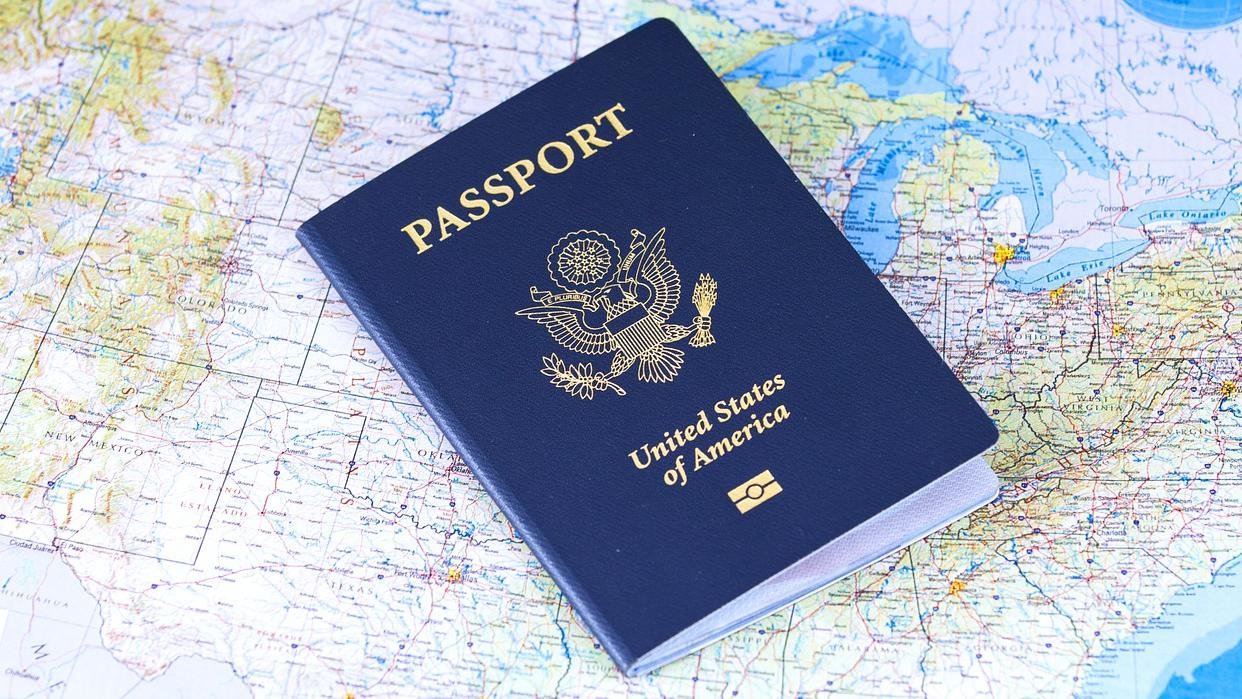 In the absence of an official pronouncement in this regard, some of those immigrants claim that have sent emails directly to the Finnish Police (Poliisi) concerning this matter. The regular answer they got is that the police is not accountable for how these companies will treat foreigners regarding these matters.
Prevent identity theft
The Police justifies this legal change mainly for security purposes. According to the information provided at its official website, passports and identity cards are "the strongest means of identification" in a context in which "false identification may have extremely serious consequences in cases of identity theft".
"In many cases driving licences are valid for very long periods of time, which means that it is not always possible to identify the holder of the picture. Furthermore, when issuing driving licences, applicants are not identified according to the same quality criteria as when issuing identity cards and passports", the institution explains. But once again, nothing is said about the validity of foreign passports for identification purposes.
"Another way to make money?"
Given this situation, many have concluded that this lack of specificity is due to a deliberate strategy that seeks that all foreigners process identity cards with the Finnish police and pay the corresponding fee (54 or 58 euros). "Is this just another way to make money?", asked today a member of a Facebook group that includes hundreds of Britons and other foreigners living in Finland.
According to the information published on the Police website, the Municipality of Residence Act empowers the Finnish Police to issue identity cards to foreign citizens permanently and legally residing in Finland.
This affects those immigrants whose data have been included in the Population Information System and who have a valid residence permit or residence card or whose right of residence has been registered and whose identity can be verified reliably. This foreigner's identity card is only intended to be used in Finland for identification purposes and cannot be used as a valid travel document.
How to get an Identity card for foreigners
The Police says that to get an identity card, applicants "must be identified and have their identity reliably verified". If the person applying for a foreign citizen's ID cannot present a valid document to prove his/her identity, then must provide a valid residence permit card or residence card.
In such a case, the authority receiving the application is allowed to take the applicant's fingerprints and compare them with those recorded in the technical part of the residence permit card or residence permit, in order to verify that s/he is the same person.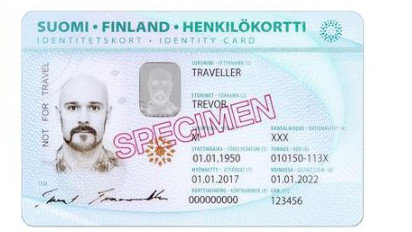 Applications for a regular identity card can be submitted via the Police's electronic services or in person at the police licence services point of your choice.
As a general rule, the Police says that it is easier and cheaper to do it online and recommends to use the electronic services. But this is not always possible for foreigners precisely due to the lack of strong means of identification (such as online banking codes). The fee for an ID card processed online is 54 euros, while 58 euros will be charged at the police office.
Online applications
In case you can use the electronic service, for online applications you will need:
A photograph taken at a photography studio licensed to send it straight to the Police. Please note that the picture has to be delivered directly from the photographer to the police by electronic means. You can search for your nearest licenced photographer from a list that you will find by clicking HERE
Fill in the online application. You can enter the system to do it by clicking HERE
Attach the photograph retrieval code you received from the photographer to your application and pay the application fee also online.
The police warns that in certain cases only the electronic application is required. But in other cases, in addition to the application, the applicant must visit a police licence services point in order to be identified prior to processing the application. When you fill in your application, the system will tell you whether you need to visit the police licence services point. You can book an appointment in advance by clicking HERE
Applications submitted entirely at the police office
Entire applications can be also submitted at the police licence services point. In these cases, you can also use the digital photograph submitted by the licensed photographer. In any case, to submit your application you will need:
One recent photograph (no more than six months old).
A reliable proof of identity (passport or an EU citizen's identity card witch doubles as a travel document).
In the case of applicants under the age of 18 years, a guardian's consent.
If the applicant cannot present a valid document to prove his or her identity, then s/he must present a valid residence permit card or residence card.
You will be informed when your ID card is ready. The citizenship code on foreigner's identity cards is always XXX.
For more information on applying the identity card, click HERE