February 26, 2020 at 8:47 AM
The new Road Traffic Act will enter into force on 1 June 2020. The appearance of numerous old signs will also be updated, and changes will be made to road markings. The reason of the changes is to improve the clarity and visibility of the signs. Some of them will also replace their figures with genderless characters.
The transition period for new traffic signs will be mostly 10 years, so changes will be visible gradually along the road network. Old traffic signs will not be replaced immediately with new ones, but will be replaced as they come to the end of their service life. This means that for several years both new and old traffic signs will be visible in traffic.
"In practice, only a small share of signs must be replaced immediately after the Act enters into force to avoid misunderstandings. These include a few signs banning pedestrians, mopeds and cycling," explains Jukka Hopeavuori, Expert on Road Signs and Markings from the Finnish Transport Infrastructure Agency.
Around 50 completely new signs will be introduced. These will include the following traffic signs:
Deer warnings.
Traffic lanes merging, i.e. the zipper method.
Pedestrians, cyclists and mopeds not permitted.
Cycling lane.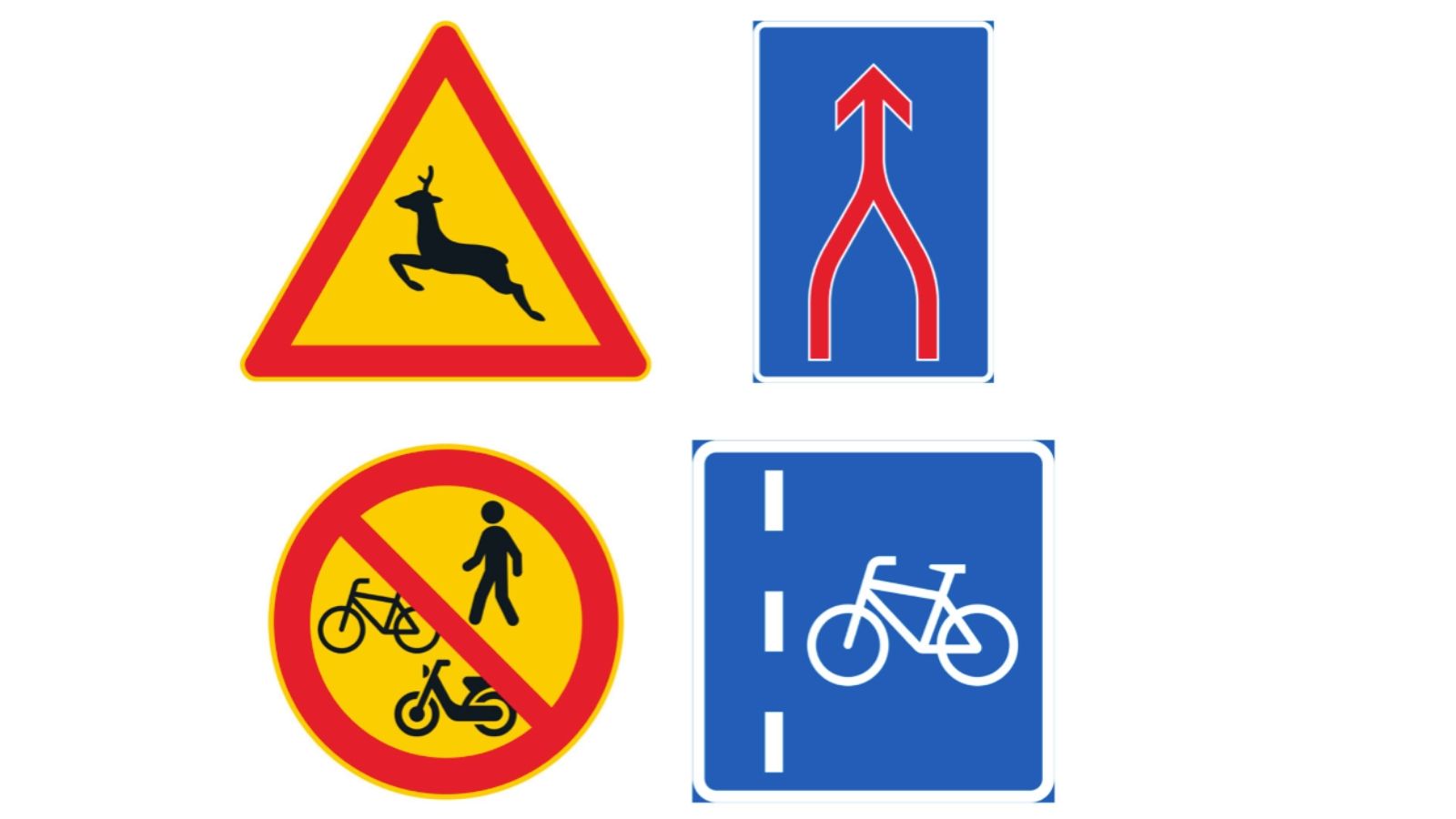 The biggest change: genderless figures
Many of the changes are so small that road users might not even notice them, the most relevant change is the presence of genderless figures in some of the new signs. For example, the sign warning of cyclists no longer contains a person and the image of the bicycle has also been simplified.
The rest of signs have been altered slightly more to improve their readability. "Changes to these signs include the arrowheads, symbols and edge bands. The aim has been to ensure that the signs are easier to read than at present," said Hopeavuori.
Hopeavuori also believes that, initially, there will be very few completely new signs visible in traffic:
"We will be testing the sign for merging lanes in locations where it is most logical from a traffic perspective to maintain use of the existing lanes for their entire service life as effectively as possible". In addition to completely new traffic signs, the appearance of many old traffic signs will be updated.
Only one old traffic sign will disappear completely: the additional sign for logging roads. This was possibly the rarest traffic sign in Finland.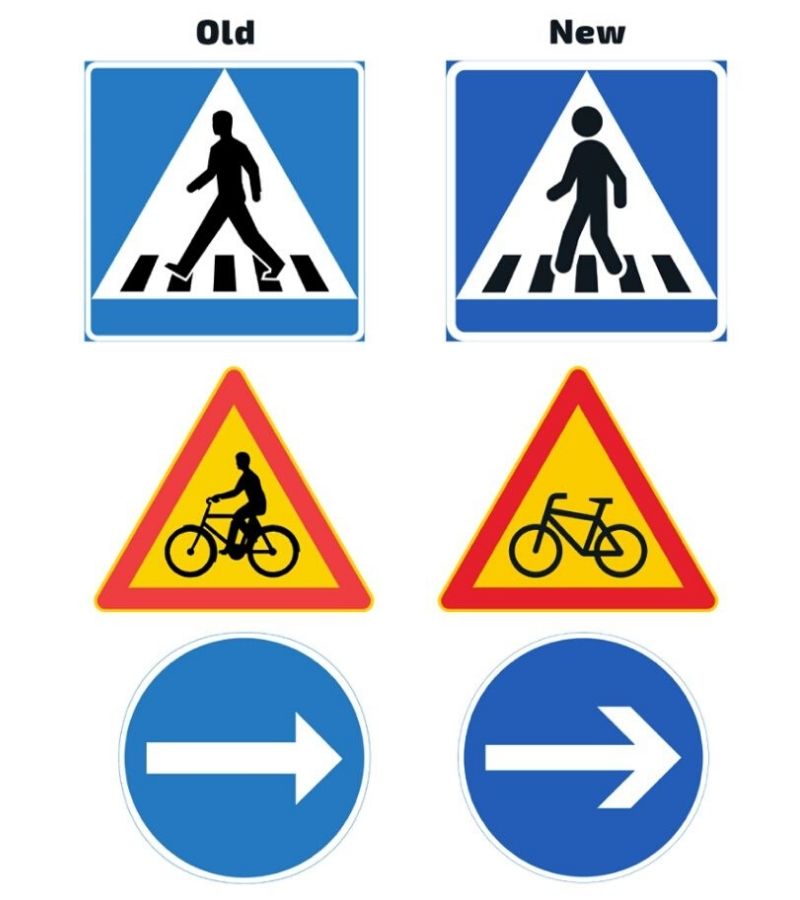 Solid yellow lines to be changed to white
The new Road Traffic Act will also change road markings. Continuous yellow solid lines will be painted white. "The reason for the change of colour is that Finland is the last EU Member State to use solid yellow lines. We will now introduce the same practice as used everywhere else," Hopeavuori commented.
Solid yellow lines and the lines marking prohibited areas will be changed to white with a slightly shorter transition period. These must be white by 31 May 2023.
You can find images of all the new traffic signs HERE