August 11, 2020 at 3:06 PM
Bad news for Finnish manufacturing industries. Especially for the paper and paper board industry, which has suffered the biggest decline.
The value of new orders in manufacturing was 11.8% lower in June 2020 than twelve months earlier, according to the latest figures published by Statistics Finland.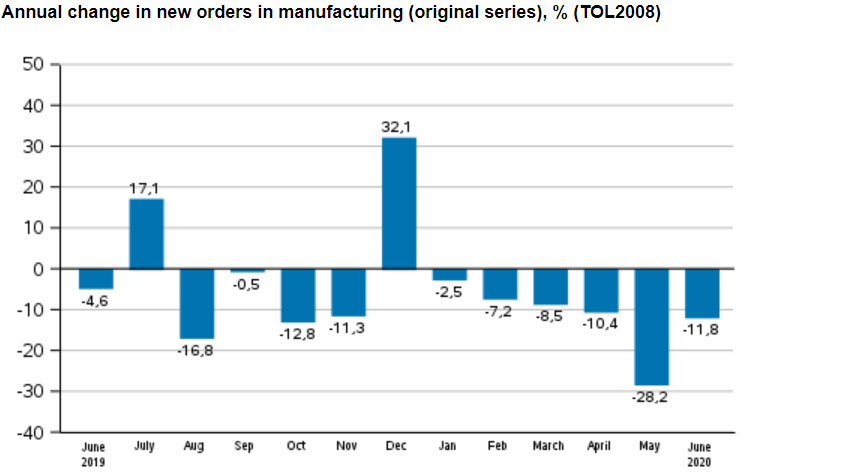 Source: Statistics Finland.
During January to June, orders decreased by 11.3% from the year before. Orders have declined continuously for six months.
Fall in all industries
In June, enterprises in all manufacturing industries received fewer new orders than twelve months ago.
Source: Statistics Finland.
In the metal industry, new orders decreased by 8.3% from the previous year. In the chemical industry, orders declined by 11.6% and in the industry of the manufacture of paper and paper board products by 22.6% from one year ago.