August 6, 2020 at 11:18 AM
The coronavirus crisis is having devastating effects on the economy. And car sales - one of the best thermometers to measure the progress of a country - also reflect that sharp drop in activity and consumption.
According to the latest figures released by Statistics Finland, in the January to July period of 2020 a total of 103,053 vehicles were first registered. Compared to the year before, there was an decrease of 12%.
In the case of passenger cars, the fall is even greater. The number of passenger cars first registered in the January to July period was 56,488, which is 18.7% down from the year before.
The most common passenger car makes first registered in the January to July period were Toyota, Skoda and Volkswagen.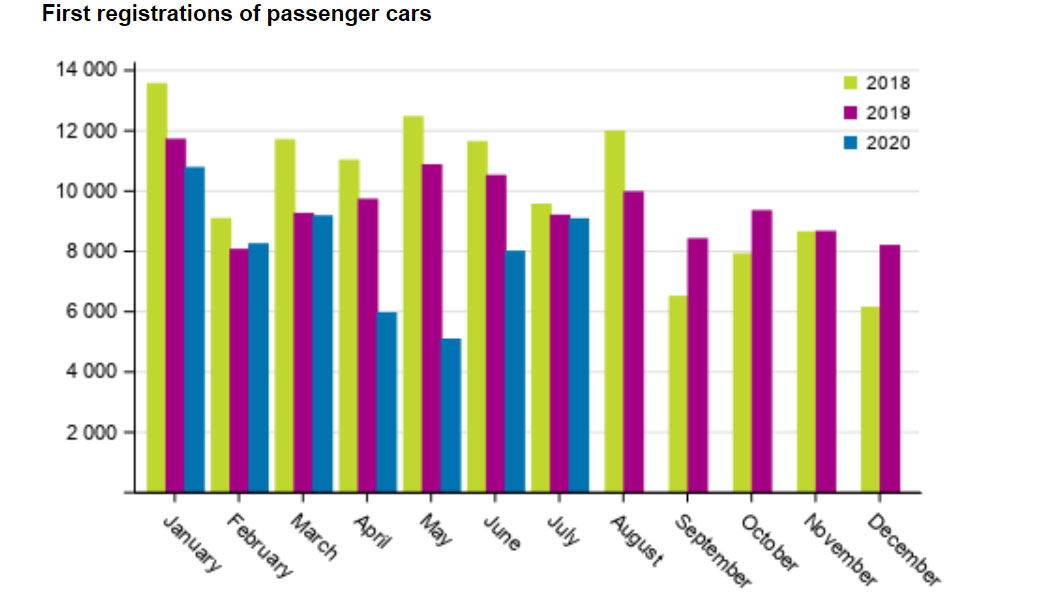 Source: Statistics Finland.
Slight improvement in July
However, the figures improved slightly in July. A total of 15,480 new motor vehicles were registered, of which 10,075 were automobiles. First registrations increased by 4.7% from the corresponding month of the previous year.
The number of new passenger cars registered in July was 9,101, which was 1.3% down from the year before.
The share of new diesel-driven passenger cars was 13.4%.
These data are based on the Traffic Affairs Register of the Finnish Transport and Communications Agency (Traficom). The numbers are exclusive of the vehicles on the Åland Islands.