December 18, 2019 at 9:40 PM
In Finland, nearly all students (99.6%) attending upper secondary general education in autumn 2018 studied English as a foreign language. English is also the preferred language of students enrolled in vocational education. A huge majority of them (94%) also studied English.
The last data published by Statistics Finland, show that Swedish -the second official language in Finland-, is also the second most demanded language among students across the country. 91.5% of high school students learn Swedish. In vocational schools the percentage is a bit lower, but still majority (86.4%).
The figures also show that the interest of young people in Finland to learn other languages ​​remains high. According to Statistics Finland, of students in upper secondary education, 61% studied two languages and 38% studied three or more languages.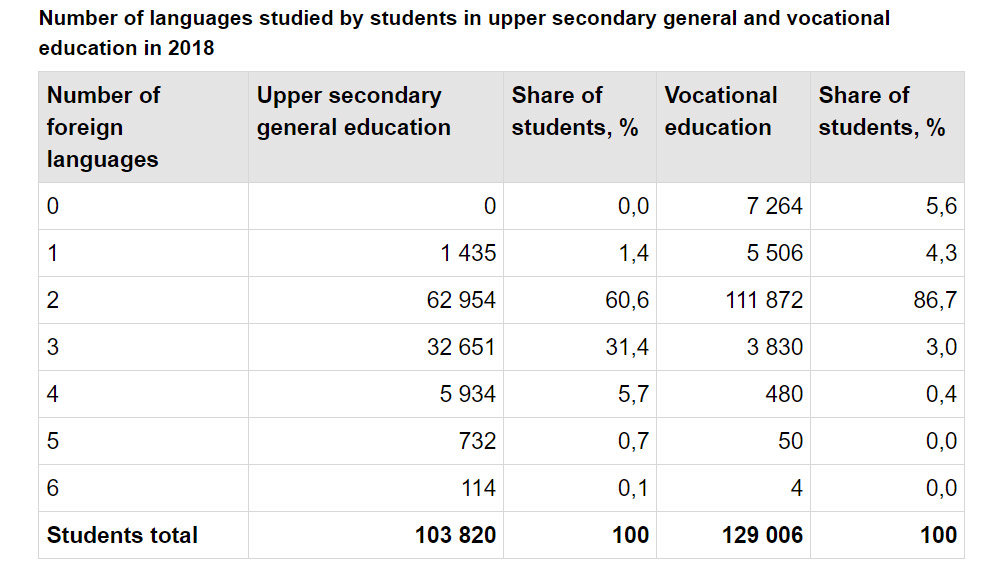 Source: Statistics Finland.
In vocational education, the share of students learning two languages was 87%. However, in the case of vocational schools the percentage of students of 3 or more languages ​​plummets to 3%.
The order of the five most commonly studied languages in upper secondary general education has remained the same from 2014 to 2018. The languages most commonly studied are English, Swedish, German, Spanish and French.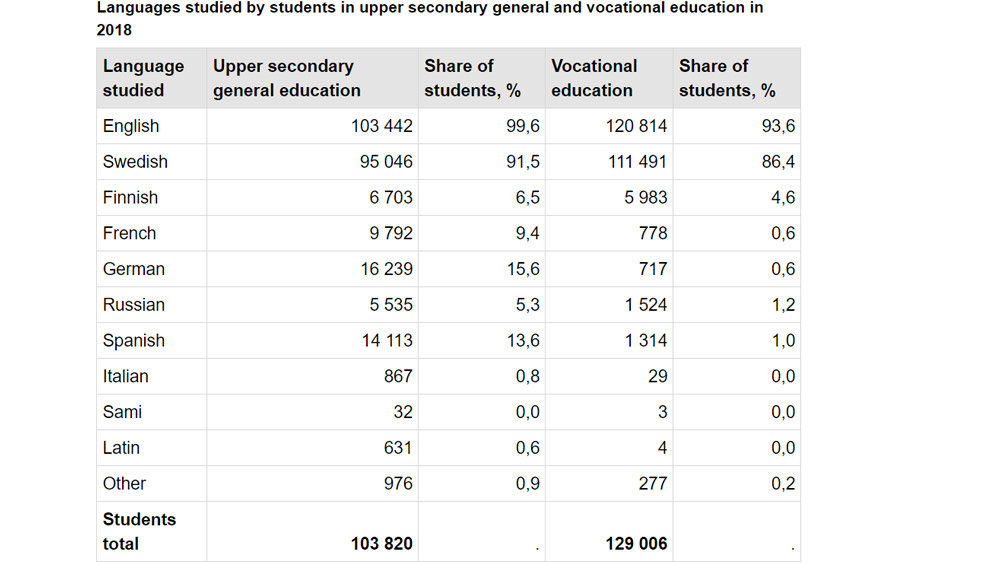 Source: Statistics Finland.
In 2014, two languages were usually studied in upper secondary general education, and this was also the situation in 2018. The share of those studying three or more languages has decreased by around three percentage points compared to 2014.
Since 2014, the most commonly studied languages in vocational education have been English and Swedish. Two languages are also typically studied in vocational education.