March 27, 2019 at 10:00 PM
Are you a full-time entrepreneur willing to improve your professional training or to update your skills? Does it scare you, however, the economic damage you can suffer if you neglect your business in order to have more time to study? There might be a solution to your dilemma: the Entrepreneur's Adult Education Allowance offered by the Finnish Employment Fund.
According to the information published by the Finnish Employment Fund (Työllisyysrahasto, in Finnish), if you are a full-time entrepreneur and you are required to reduce your work or discontinue it altogether in order to participate in education, you can apply for an Entrepreneur's Adult Education Allowance.
The amount of the Entrepreneur's Adult Education Allowance is 592.11 euros per month in 2019.
The first thing you should know before applying is that is that this type of subsidy is designed so you can study. Therefore, it is incompatible with many other social benefits. You should not see this option as a means to have additional money in your pocket at the end of the month, its function is to help you to mitigate the losses that your business will suffer if you go back to the books full time.
Who can apply?
In order to apply for this kind of allowance, you must fulfil the following list of requirements:
1- Eight years of employment history
To receive this or any other adult education allowance, you must have accrued an employment history of at least eight years before the start date of the allowance. This may include work subject to the Employees Pensions Act as well as entrepreneurial activity insured in accordance with the Self-Employed Persons' Pensions Act (YEL) or the Farmers' Pensions Act (MYEL).
Insured work or entrepreneurial activity in other countries of the European Union (EU), the European Economic Area (EEA) and in Switzerland will also be counted as of 1995 (the year Finland joined the EU).
2- Permanent residency
Another precondition is that you are a permanent resident in Finland and you are entitled to Finnish social security.
At this point it is important to mention that residents in Åland cannot receive an adult education allowance, since they are subject to the province's own laws on study grants.
3- You are a full-time Entrepreneur
You have compulsory insurance under the Self-Employed Persons' Pensions Act or the Farmers' Pensions Act. And your insurance has been valid for at least one year immediately before the subsidised studies begin.
You have also received the majority of your income from entrepreneurial activities.
4- Studies last at least two months
You can receive an adult education allowance for studies at a Finnish educational institution that is subject to public supervision. The studies may include a full or partial degree or qualification from a university, a university of applied sciences or a vocational college, as well as supplementary or refresher vocational education. In addition, you can receive an adult education allowance for non-formal adult education that enhances your vocational skills and competence.
Your education must last at least two months or at least 43 days in total.
You must study full-time during the allowance period, so your studies must encompass at least three credits or competence points or two study weeks per month. If the scope of your studies is not defined in terms of credits or study weeks, the scope of the studies as defined by the educational institution must average at least 20 hours per week.
5- Studying causes you economic losses
In order to receive the allowance, your taxable earnings from business activities must decrease by at least one third due to studying during the allowance period. This applies even if your earnings were already low before studying. You may also temporarily suspend your entrepreneurial activities for the duration of your studies.
If the decrease in your business income during the allowance period occurs for reasons other than education, you cannot receive the allowance. This would be the case for example, if your business activities are seasonal in nature and the decrease in income is due to that.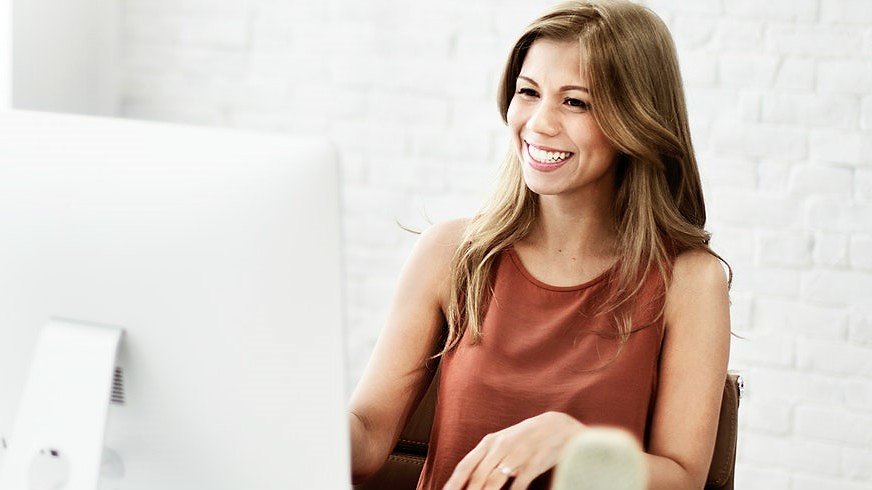 Image by Rawpixel
6- Additional income limit
In order to receive this money, your income during the allowance period from sources other than business activities and statutory benefits may be no more than three quarters of the amount of allowance payable. This is a maximum of 444.08 euros (gross) per month in 2019.
The additional income limit applies only to the time when you are receiving an adult education allowance. Outside the allowance period, there is no additional income limit.
7- No other allowances or benefits
The last (but not less important) precondition for receiving an adult education allowance is that you do not receive other allowances for the same period, such as:
Job alternation compensation.
A study grant from Kela or student housing allowance in accordance with the Act on Student Financial Aid.
Daily allowances in accordance with the Health Insurance Act.
Special, maternity, paternity or parental daily allowance or partial parental allowance.
Special care allowance or special maternity allowance.
Rehabilitation allowance for the same education.
Daily unemployment allowance or labour market subsidy.
Unemployment benefit for education.
Full disability pension or rehabilitation allowance.
Unemployment pension or old-age pension.
Farmers' early retirement aid.
Full rehabilitation allowance on the basis of the Workers' Compensation Act or the Farmers' Occupational Accident and Occupational Disease Act.
Full compensation for loss of earnings on the basis of the Act on Rehabilitation Subject to Compensation on the Basis of the Motor Liability Insurance Act or the provisions of the Military Injuries Act concerning rehabilitation.
Years-of-service pension.
Guaranteed pension.
You cannot receive this allowance while you are completing compulsory military service or civilian service.
Amount, taxation and duration
The amount of the Entrepreneur's Adult Education Allowance is 592.11 euros per month in 2019. This amount is considered as taxable income subject to a standard withholding tax rate of 20%.
The maximum duration of the allowance is 15 months (322.5 days of allowance). A full month of allowance is considered to include 21.5 days of allowance.
How to apply
You can apply for an Entrepreneur's Adult Education Allowance at the online service of the Employment Fund. Once you have logged in, you can send your request, follow the status of your application and receive notifications. If you want to access the Employment Fund's electronic service, click HERE
Allowances can be also applied on paper. If you prefer to use this option, download and print an application form and send it by regular mail to the Employment Fund's postal address which appears in the document. You can download the application form (only available in Finnish language) from HERE
If you are applying for an allowance for the first time or for a new educational programme, append a certificate of studies to your application.
The Employment Fund accepts applications sent in advance. This means you can send yours as soon as you have been admitted to study at an educational institution. The allowance can be applied retrospectively, but for no more than the six months preceding the month of application.
For more detailed information on the Entrepreneur Adult Education Allowance, visit the website of the Finnish Employment Fund HERE