November 23, 2020 at 1:04 PM
Opinmäen Kampus in Espoo hosted on Saturday November 21 the final of the contest 'The Face of African Queen', the first beauty pageant for women of African descent in Finland. "History has been made," say the organizers.
27-year-old Aja Daffeh from The Gambia was crowned the winner. As soon as she was announced winner, she was moved to tears because she couldn't hold it back.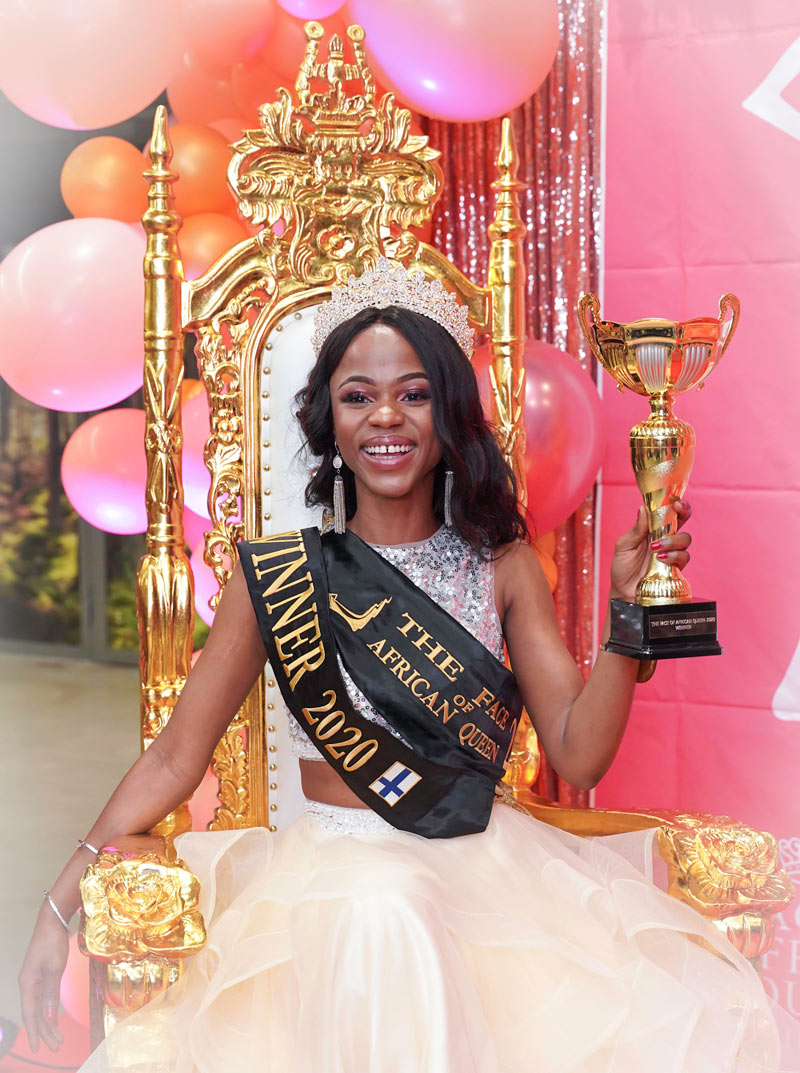 Aja Daffeh was crowned as the winner of the beauty contest. Photo: Jukka Luoma/Wealthy Shezzy.
Monica Tor from South Sudan was the first runner-up while Clemence Habiyakare emerged the second runner-up.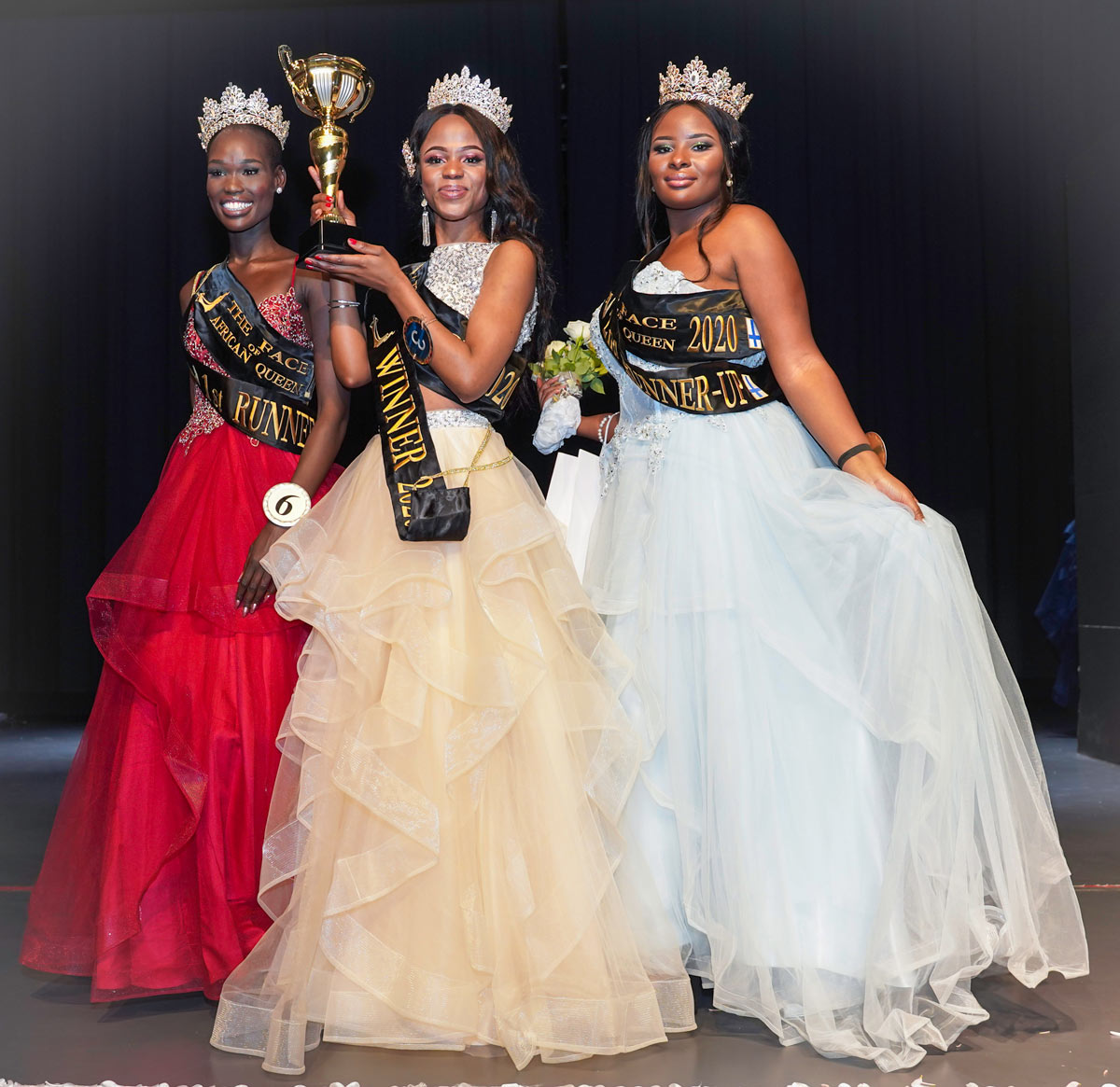 Aja Daffeh (C) with Monica Tor (L) and Clemence Habiyacare. Photo: Jukka Luoma/Wealthy Shezzy.
The South African Ambassador to Finland and Estonia, Carmen J Smidt, the Tunisian Ambassador to Finland, Sarra Chaouani Ep Abidi and Sana Kourkmadi, Deputy Head of Mission, the Embassy of Morocco in Finland and Estonia attended the event which also had in attendance Inna Tähtinen, Miss Helsinki winner 2020.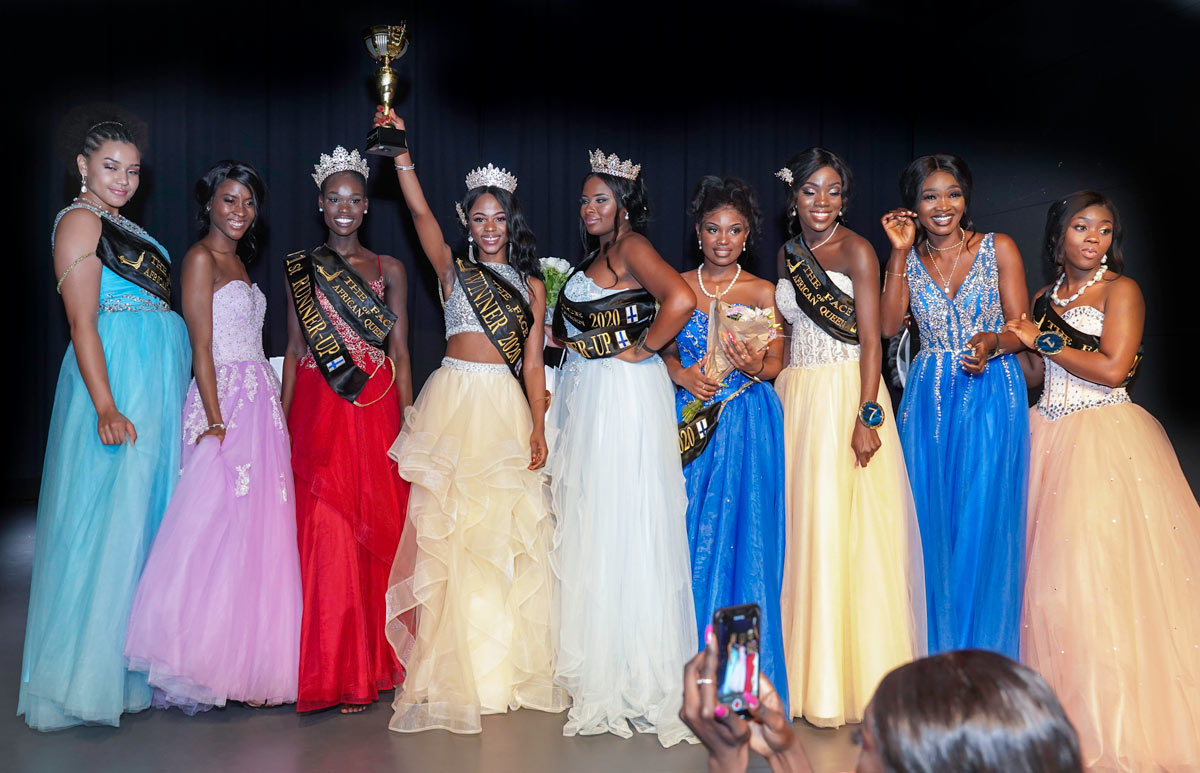 The finalists of The Face of African Queen Finland. Photo: Jukka Luoma/Wealthy Shezzy.
"This is historic, I can not believe that we now have a beauty pageant for people of African decent, this is just the beginning" says Kelly Kalonji, Miss Helsinki winner 2013 who is among the founders.
Obi-West Utchaychukwu, one of the founders of the contest, said "this is a statement we have just made" and thanked Kelly Kalonji for the collaboration in making The Face of African Queen Finland a reality.