Karhu and Moomin have released Aria 95 'Karhu X Moomin', its latest collaboration.
The sneakers are inspired by the ski drawings of Tove Jansson's 'Moominland Midwinter' book from 1957.
In the story, Moomintroll overcomes his amazement and isolation, and with the help of the wise Too-ticky and the fearless Little My, begins to explore the glittering new landscape.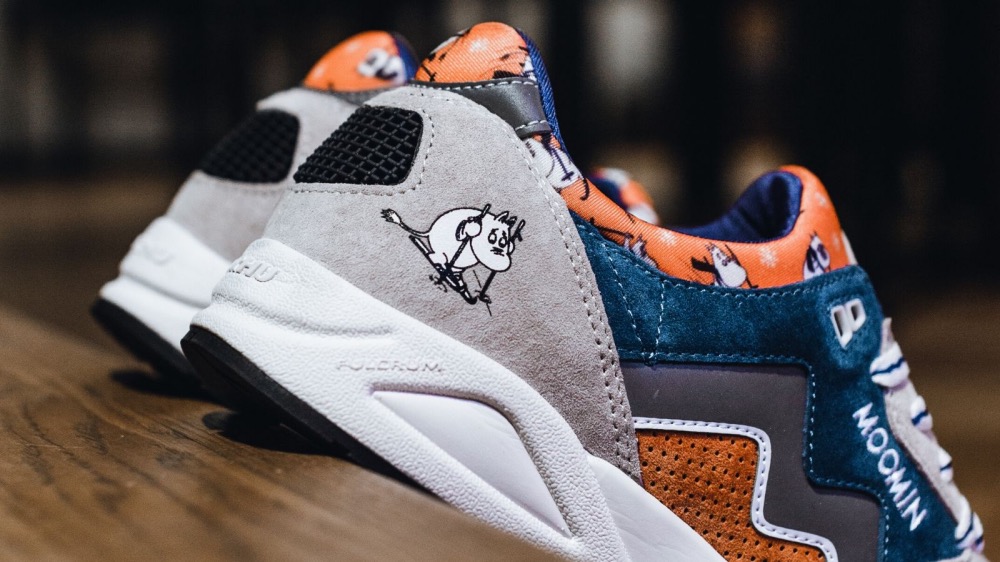 Moomintroll on a pair of skis, which simulates that he descends from a mountain. It is also inside the sneaker. Photo: Karhu.
The shoes chosen for this collaboration are the Aria 95, a mid 90s runner which features a monosock construction to provide added comfort. According to Karhu, the monosock also reminds the Karhu team of the hill, on which Moomintroll was taught how to ski.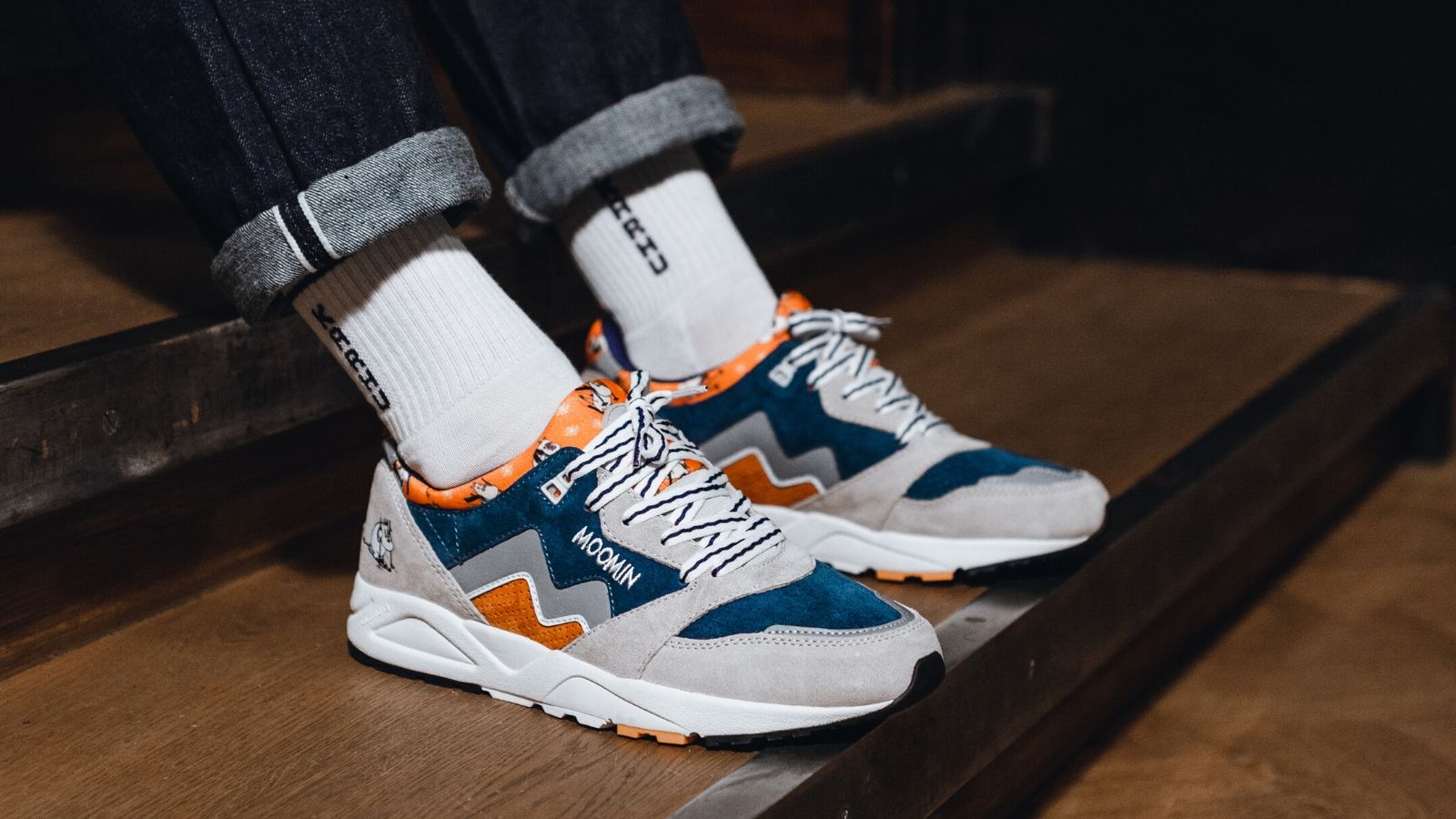 Photos taken in Lalluka Artist Home in Etu-Töölö, Helsinki. Tove Jansson lived there from 1933 onwards. Photo: Karhu
The sneakers are featured as an all-over print on the monosock and on the heel of the shoe. The orange and blue title on the original book cover inspired the shoe colours. The 75th anniversary Moomin logo is featured on the footbed design.
Karhu x Moomin Aria 95 (men/women): 140 €