December 10, 2020 at 1:18 PM
Indian Solidarity Finland held a 2-hour protest on Tuesday, December 8, from 4pm in front of the Finnish Parliament.
Along with the protest in Helsinki, there were also protests across Europe in solidarity with the multiple farmers' protests and the nationwide strike the same day in India. Demonstrations happened in Berlin, The Hague and Barcelona.
Hundreds of thousands of Indian farmers have been parked for nearly two weeks on the borders of the Indian capital demanding a rollback of the three laws passed by parliament in September that they claim will hurt their interests and benefit big corporations.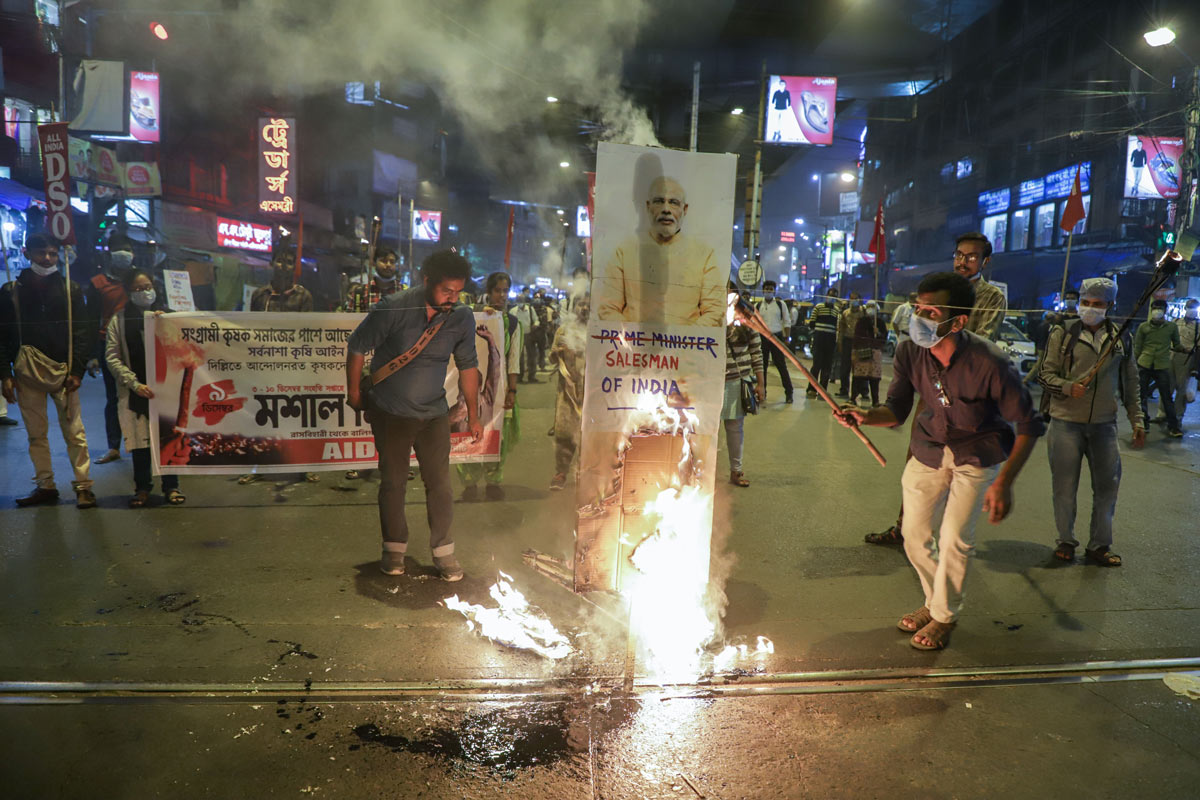 Protesters burn an effigy of the Indian Prime Minister Narendra Modi in Kolkata. Photo: Jit Chattopadhyay/dpa.
India's government led by the Bharatiya Janata Party (BJP) says the new laws are aimed at freeing farmers from antiquated marketing systems and middlemen, and will fetch them better prices. But all farmers organizations reiterated their demand for a repeal of the farm acts and said protest will continue.
Prime Minister Narendra Modi's government on Wednesday offered amendments to the laws in response to the farmers demands.
"Modi [government] insincere and arrogant about resolving farmers demands; all farmers bodies rightly reject old proposals dressed up as new," said a statement from the All India Kisan Sangharsh Committee, a campaign forum of farmers unions, after a meeting to discuss the government's proposal.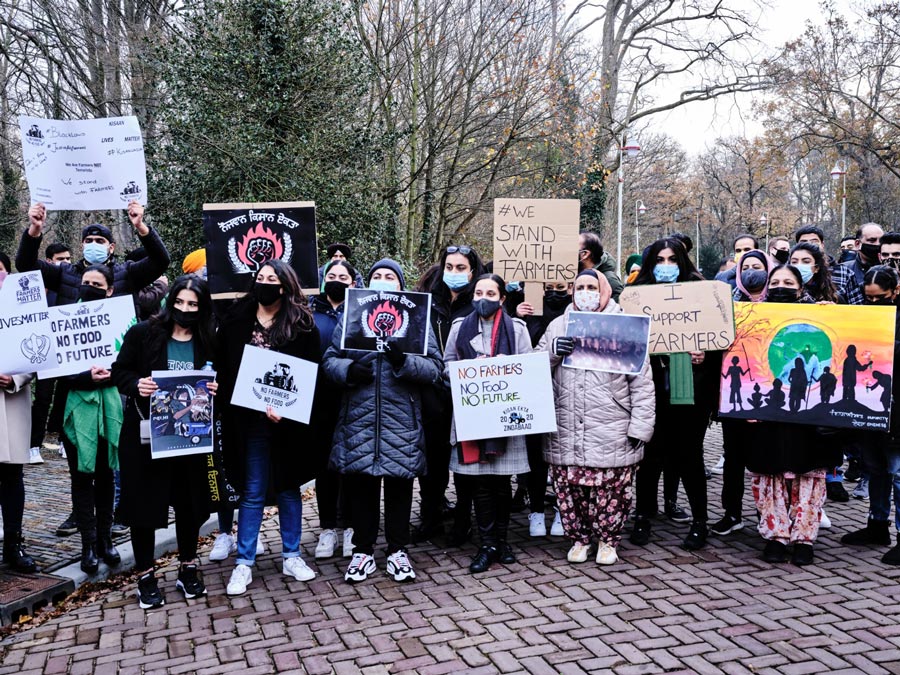 Indian demonstrators in The Hague. Photo: Indian Solidarity Finland.
50 protesters in Helsinki
According to the information provided by Indian Solidarity Finland, in Helsinki more than 50 members of the Indian diaspora were present at different times during the protest, since the permission issued by the police only allowed for 10 people at one time due to the Covid-19 restrictions on gatherings.
The protesters also called for the repeal of the laws imposed on the farming community by the Government of India and condemned the violence against protesting farmers in their country.
Social distancing and use of face masks was followed to ensure safety, participants said.