October 25, 2019 at 10:40 PM
The Helsinki Regional Transport Authority (HSL) has proposed a price drop that will be applied in 2020 to users of its long distance services.
According to a statement published by HSL, the price cut will benefit users who make longer journeys (three or four zones, ABC, BCD or ABCD) and would apply to both single and seasonal tickets.
Prices will remain the same for users traveling only in one or two zones in the Helsinki metropolitan area. So, prices of tickets AB, BC and D will remain unchanged.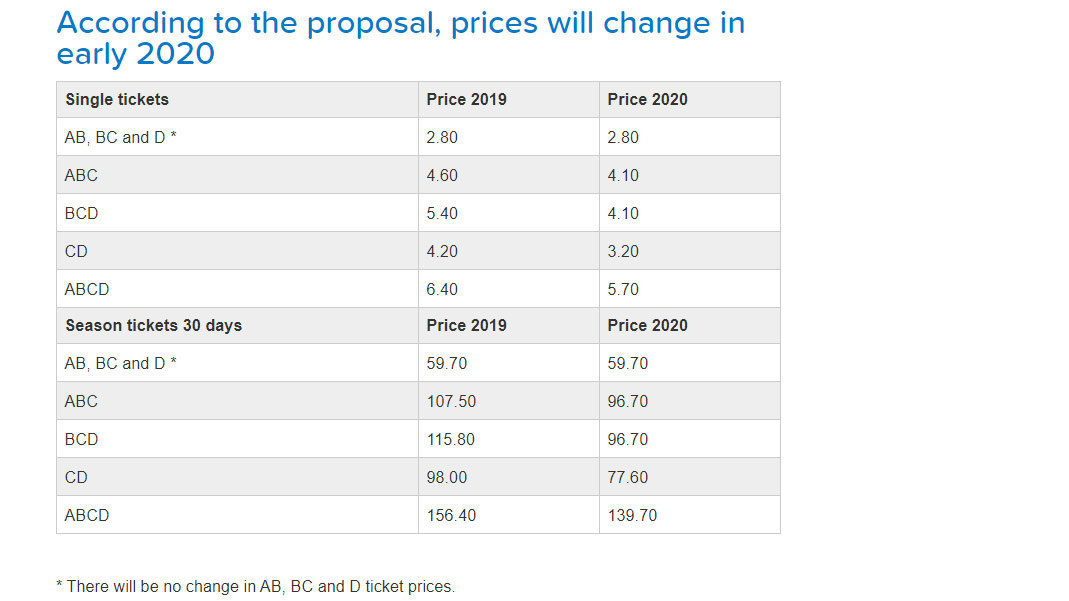 Source: HSL.
The price drop still has to be approved by the HSL board. The final decision will be made at its meeting on Tuesday 29 October.
The main beneficiaries
"We particularly want to encourage people who take long-distance journeys to use public transport", said HSL CEO Suvi Rihtniemi.
HSL believes the price reductions will benefit specially those users from zones C and D, but also many who live in A and B. For example Helsinki residents buy 27% of ABC tickets and are the third largest group of users for ABCD tickets, after residents from Kerava and Kirkkonummi.
HSL said they may offer these discounts because the ticket revenue has been higher than budgeted. The projected price cut would reduce HSL's ticket revenues by around 6.9 million in 2020. The estimated revenue for next year would be 391.3 million euros.
The aim is to reduce the carbon footprint caused by the use of private cars.