January 27, 2021 at 9:19 PM
Whether you're planning a move to Finland from overseas or need to move your stuff across Europe, unraveling the ins and outs of international shipping can be tricky, not to mention costly if you don't do it right.
Logistics company Eurosender has successfully helped people ship everything from entire households to beloved musical instruments by land and sea, from door to door.
Here they outline how to ship anything to or from Finland while offering up some important tips on how to make your move as smooth as possible.
Decide which items will come with you
First things first: Nail down dimensions. If you're moving, take stock of all of your personal belongings and household items to determine what is essential and what is replaceable then get out your tape measure!
As you're deciding what stays and goes, factor in the cost of buying certain items in Finland, where electronics and clothes tend to be on the pricier side, versus the cost of shipping them.
Shipping, freight, or ground transport: choose the right service for you.
Once you know what you want to ship abroad and how much space you need - maybe you can't part with your beloved bedroom set, or on the contrary, want to send just a few boxes of clothes or books - it'll be easier to choose the right shipping service.
The most important thing is to ensure that your package does not exceed the weight and dimension restrictions for your type of shipment. If you exceed the weight limit, there's a chance your package may not reach its final destination.
Standard shipping
If you're traveling light and just want to send a few boxes or suitcases, standard shipping (roughly 10 boxes max) is the way to go. You should get your things in 5-7 working days or if you opt for express shipping 24 hours (in Europe) or 48 hours (global).
Standard shipping dimensions are as follows:
Weight up to 30 kg.
Maximum length of 175 cm.
Length (in cm) + 2x width (in cm) + 2x height (in cm) < 300 cm (length plus two times width plus two times height should be less than 300 cm or 3 m altogether).
Ground transport
Anyone who plans to move the majority of their home or belongings from within Europe to Finland can do so via van delivery service in Europe, which can be used for moving any type of large shipment from a motorcycle to a few boxes.
If you need to transport a lot of boxes or larger items, this can be the most cost-effective option, because you don't pay for each package individually (and you do not necessarily need to follow the packing guidelines, as you would with individual shipments sent through standard or any other type of service).
Delivery time for dedicated vehicles throughout Europe is an estimated 24-48 hours. Van sizes are:
Box van: 465 x 165 x 180 cm or 13 cubic meters and 800 kg capacity.
Curtain-side van: 410 x 210x 230cm or 19 cubic meters and 1100 kg capacity.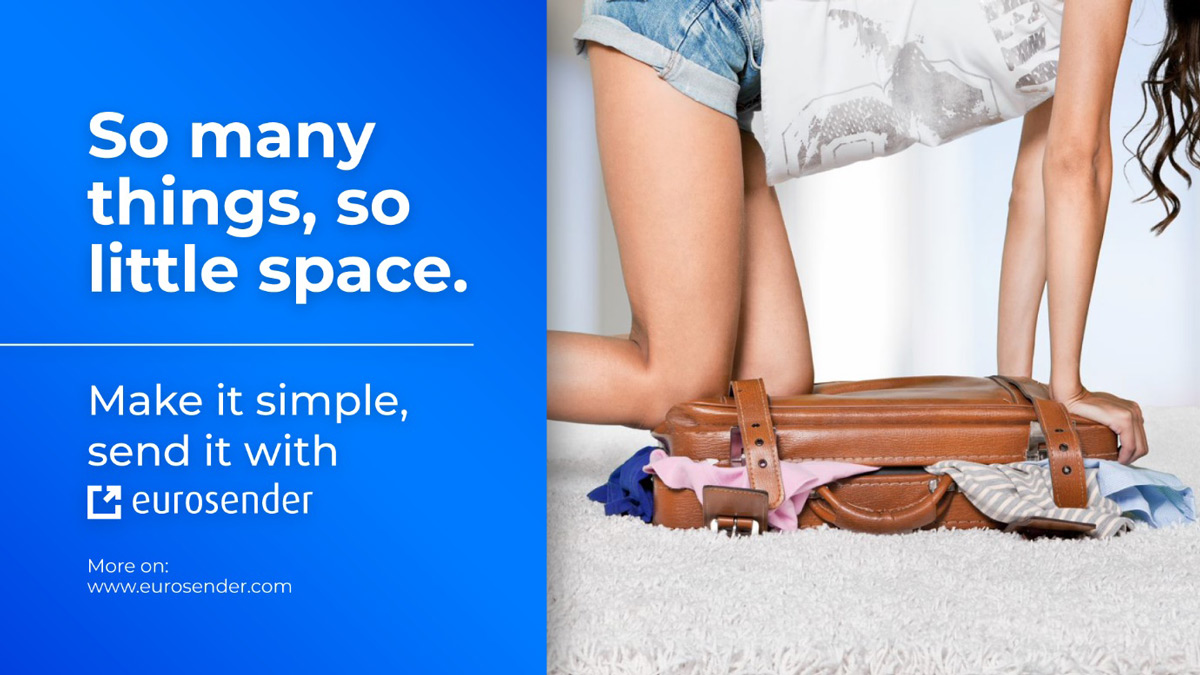 Pack it up like a pro
Proper packing helps to better ensure that your shipment arrives safe and sound without any issues along the way:
Standard shipment (overseas move)
Make sure to protect the wheels and handles on the suitcase, as these are the most sensitive parts. Write your contact details on the box or suitcase as well, to be on the safe side.
Wrapping suitcases is highly suggested When you wrap your suitcase, couriers will stick a label to the suitcase onto the suitcase. With fabric suitcases, it can easily fall off.
All items other need to be packed into a cardboard box that is free of holes, tears or dents; something moisture-resistant with double cardboard walls is the best choice.
When packing, fill the box with internal cushioning; make sure the items inside the box do not directly touch the box. When sealing the box, wrap it with duct tape and ensure it is sealed on all sides.
You should evenly apply at least three strips of packing tape, at least 5 cm wide, across all flaps and seams, top and bottom.
Get a price calculation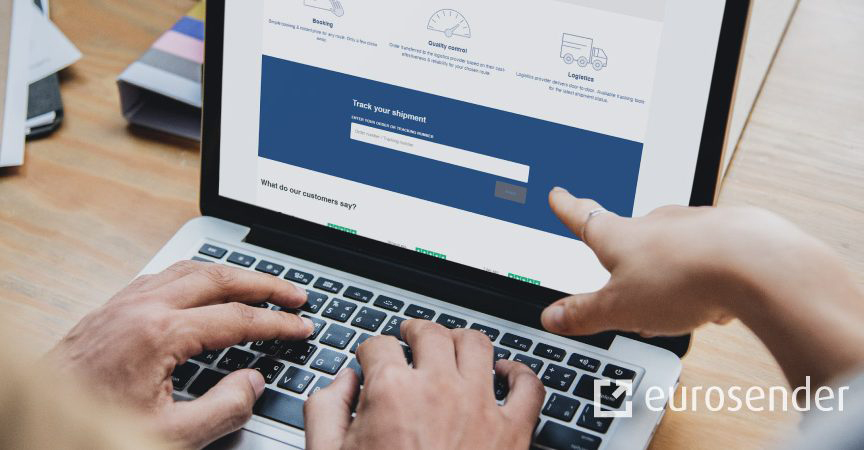 Shipping costs will vary depending on a variety of factors, from package measurements, shipment type, weight, location, and more. Once you've determined these variables, then a carrier can calculate a price on your shipment. Ready to get started?
Do you need to ship something to or from Finland from overseas or across Europe? Eurosender offers customized services and individual logistics solutions help you find the most cost-effective way to move any parcel or shipment. To calculate the cost of your move, visit their convenient online price calculator.
Grab 10% off on Eurosender with coupon FIN21 and ship with even more affordable prices.