Finland is still immersed in the hottest week of the year. High temperatures close to 30 degrees Celsius in the southern half of the country will remain during Saturday and Sunday, according to forecasts by the Finnish Meteorological Institute (Ilmatieteen laitos).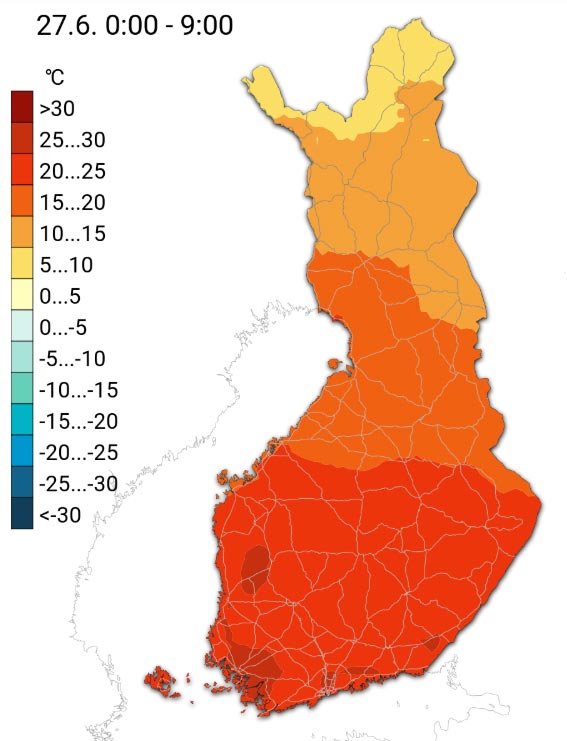 High temperatures will likely continue to attract many residents to the beaches and lakes.
According to the meteorological agency, on Saturday temperatures may exceed 29 degrees Celsius in the Helsinki metropolitan area and 27 in Hanko.
In Turku, in the south western coastal areas and in the Åland archipelago, the mercury will also reach 27 degrees.
Mercury rising on Sunday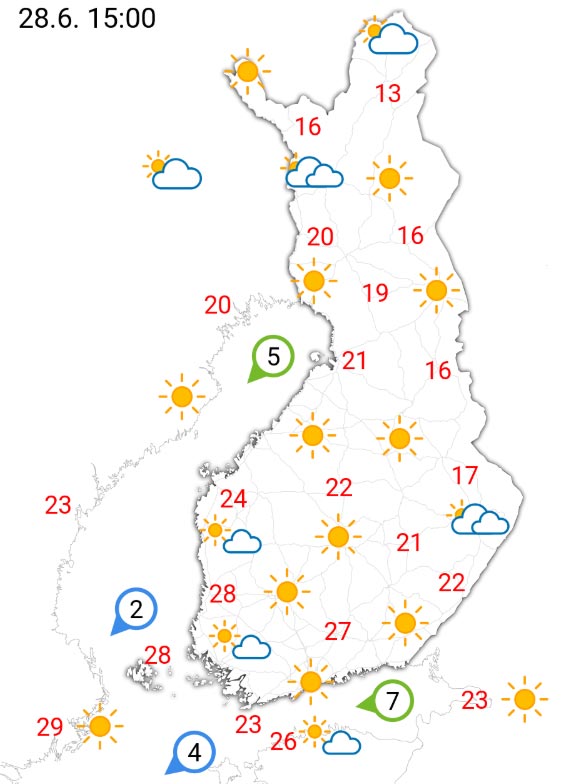 Mercury will continue to rise on Sunday. The Finnish Meteorological Institute predicts that temperatures may exceed 27 degrees Celsius in the Helsinki region, being able to reach 28 degrees in the coastal areas near Turku, Pori and in the Åland archipelago.
However, it is possible that Sunday is more cloudy in the south despite it is hotter.
In Vaasa the highest temperatures will be around 24 degrees.
In the northern part of the country (Lapland), it will also be hotter on Sunday, with temperatures between 13 and 19 degrees, and may exceed 20 degrees in Rovaniemi.