October 6, 2020 at 10:09 PM
Helsinki's Olympic Stadium renovation has been awarded the 2020 Finlandia Prize for Architecture.
Designed by K2S and NRT architects, this year's winning project comprised the refurbishment of the historic stadium structure and the addition of a multi-purpose extension and new roofing for the stadium's distinctive curved stands.
The prize is awarded annually by the Association of Finnish Architects (SAFA). The winner was chosen by musician and actor Paula Vesala.
The Olympic Stadium was designed by Lindegren and Toivo Jäntti and built in 1938. It was closed for four years while it underwent the renovation process, which ended in August.
"The challenge for us was to produce an end result that would be both engaging and user-friendly, where the old and new spaces, always designed to align with their intended uses, complement one another seamlessly, right down to the smallest detail," commented project lead designers Kimmo Lintula (K2S) and Kari Raimoranta (Arkkitehdit NRT Oy).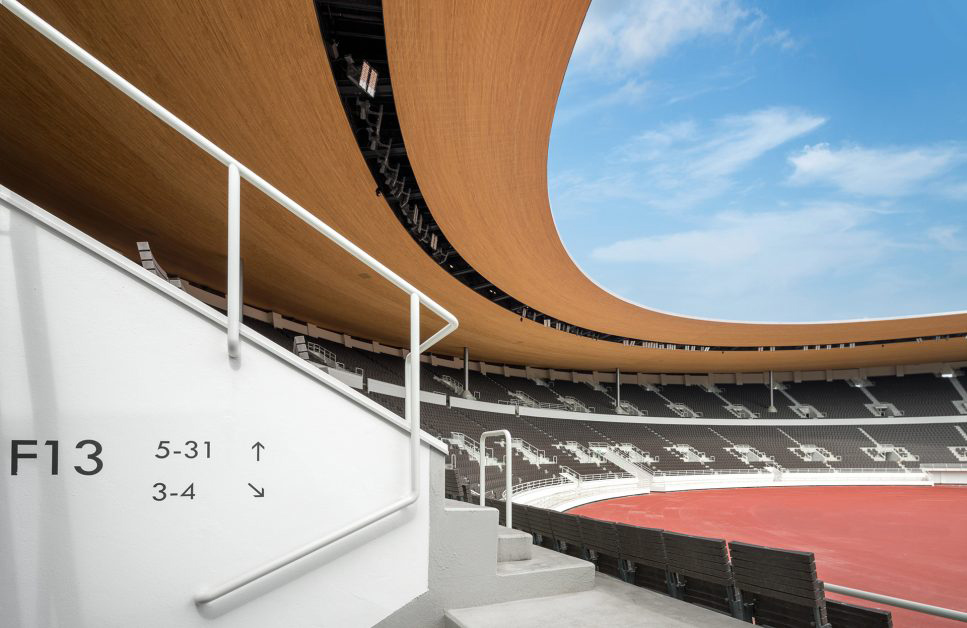 Photo: Wellu Hämäläinen/Tuomas Uusheimo.
"Our international partners, Wessel de Jong from the Netherlands and White Architects from Sweden along with the Finnish specialists we worked with, brought a new depth to the solutions you see here today. We enjoyed seamless working relationships with the officials and stakeholder groups involved in the project, and we're particularly pleased at our experience of working together with the staff from the National Board of Antiquities. Everyone involved in the project was in no doubt of the scale of the challenge we faced," they added.
"We like to think that, with this project, we were entrusted with a relay baton. It is now our turn to pass it on, with the hope that it is never dropped along the way."
The other nominees
A 1933 design competition to create what was to become a shrine to Finnish sport was won by Yrjö Lindegren and Toivo Jäntti. The building has been used for a variety of purposes over the years and experienced many rounds of renovation prior to this latest project.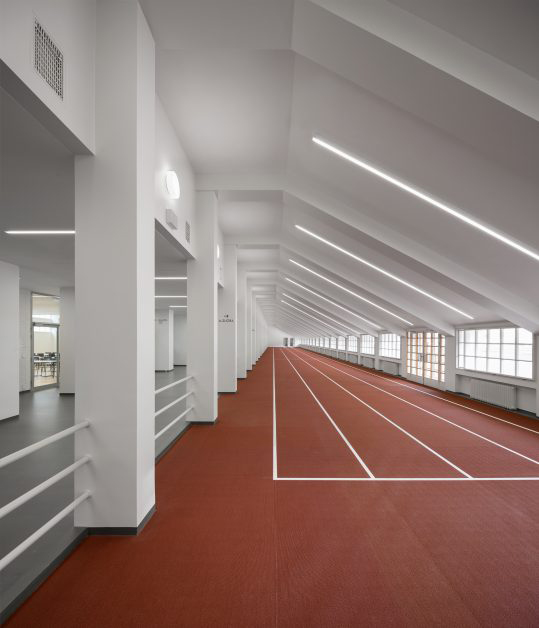 Photo: Wellu Hämäläinen/Tuomas Uusheimo.
Architectural design was carried out by Kimmo Lintula, Niko Sirola and Mikko Summanen at K2S and by Kari Raimoranta, Teemu Tuomi, Tom Lindholm, Juuso Hatakka, Emmi Jääskeläinen and Jouni Karttunen, Tuula Olli and Kristiina Suoniemi at NRT. The project architects were Juha Sundqvist (K2S) and Tom Lindholm (NRT).
The other shortlisted nominees for this year's Finlandia Prize for Architecture were Aalto University's new campus complex in Otaniemi, Espoo; K-Kampus in Kalasatama, Helsinki, and the Toritalo residential building in Kotka.