A hand grenade, apparently from wartime, was found Thursday in the harbour of Lahti by two children were practicing magnet-fishing.
The explosive object was lifted from the bottom of the lake Vesijärvi by an 11-year-old boy attached to one of the magnet-fishing devices.
The finding was reported on Twitter by the Päijänne Tavastia Police Department (officially Päijät-Häme). Police officers quickly cordoned off and isolated the site.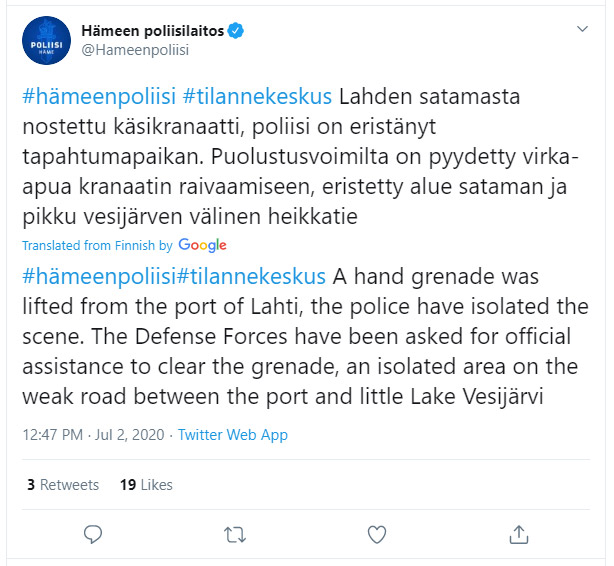 Police asked the Armed Forces for assistance to handle the situation and to remove the grenade from public space.