The online journal Foreigner.fi has broken a new audience record.
According to Google Analytics data, in March the main news site about Finland in English for foreigners had 577,415 pageviews.
The journal last month registered more than 303,000 sessions, in which foreign readers living in Finland but also thousands of Finland's enthusiasts from 205 other countries accessed the platform to find out what was happening in the small Nordic nation.
The most read contents
The news related to the evolution of the coronavirus epidemic, together with the Government's response and practical information on how to benefit from the state aid to affected companies and workers were among the most widely read reports.
Readers also followed with great interest the campaign launched by the Police to monitor the right of residence of foreigners and the other decisions made by Finland's immigration authorities.
The Finnish language lessons by Jenni Turunen, who in her last video explained how to speak in Finnish with a doctor or a health professional, also sparked great interest.
The top-ten countries
The top-ten countries of origin of the readers are: Finland (with 55% of total visits), United States, United Kingdom, India, Germany, Canada, Sweden, Australia, Estonia and the Netherlands.
The average duration of each connection to Foreigner.fi was 6 minutes and 33 seconds, which gives an idea of ​​the interest generated by the contents of the journal.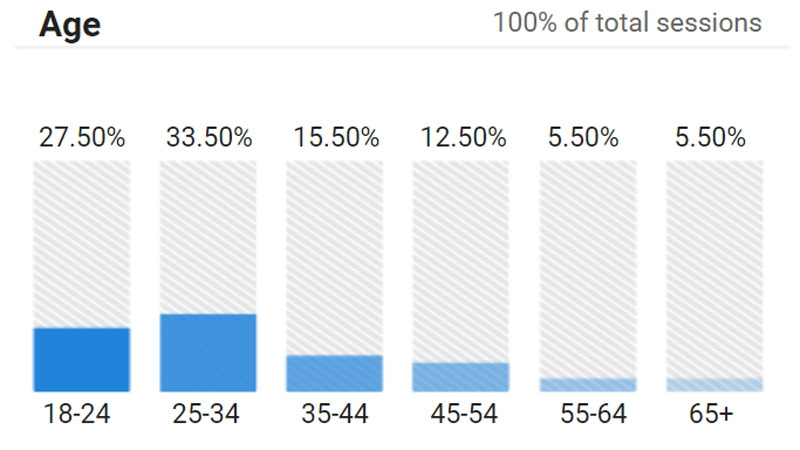 Source: Google Analytics.
Reader's profile
Foreigner.fi's audience is young. Most of the readers are under the age of 35, according to Google Analytics.
54.15% of all the readers are men and 45.85% are women.
The vast majority of the readers (79.74%) accessed the platform by using mobile phones. 17.62% of the users used computers and 2.64% tablets.
The type of device most used to access Foreigner.fi in March was the Apple iPhone (24.09% of the readers), followed by several models of Samsung Galaxy and Huawey mobiles.