August 19, 2020 at 6:23 PM
Into, a police dog who serves in the Häme (Tavastia) Police Department, was wounded on Tuesday night in Lähti during a detention mission.
According to police information, the detainee injured the dog in the head with a knife while being caught. Into suffered serious injures, but still continued and finished the task.
After that, the dog was taken to an animal hospital for treatment. Police said it has already returned home and the prognosis for recovery is good.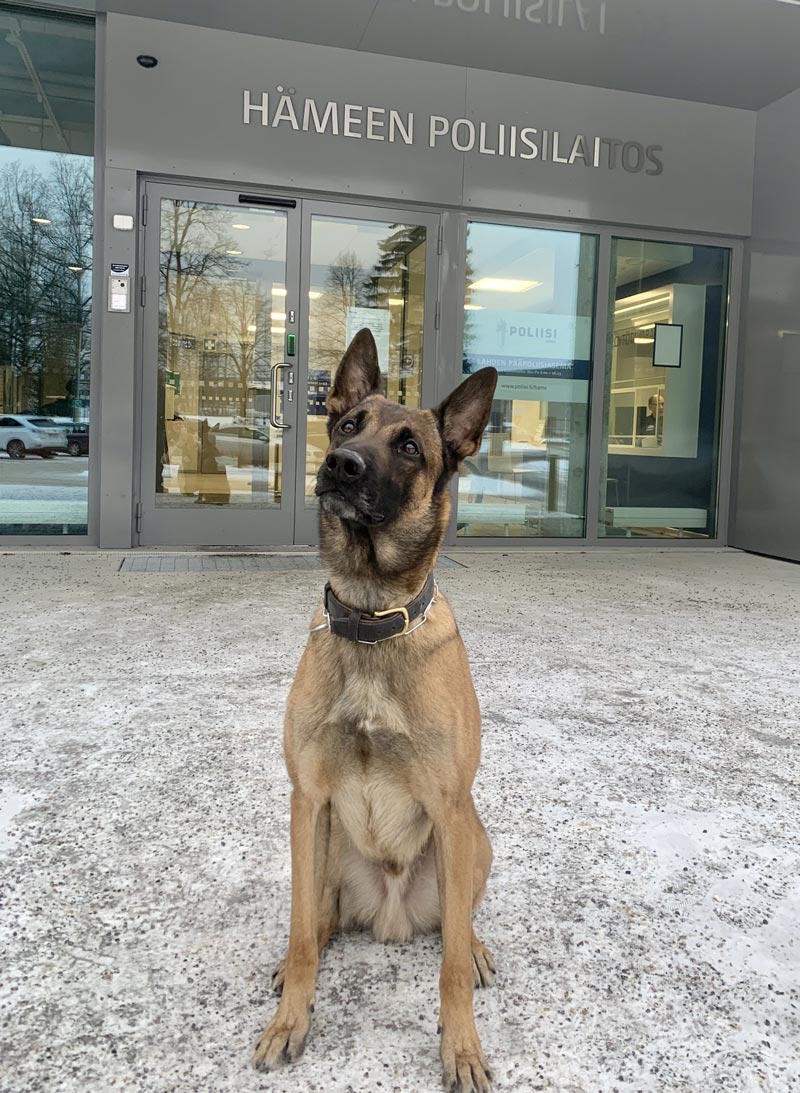 Photo: Police.
A police dog is considered a member of the police force. Therefore, the police said that in this case they consider that the detained person has violently opposed the police service.
At this stage the matter is investigated as a case of violent opposition to an officer.