Finally, the Finnish parliament (Eduskunta) has given the green light to the € 750 billion European stimulus package with which the EU aims to help the 27 member states fire up their pandemic-ravaged economies.
It has not been an easy approval. It took several days of negotiations to overcome the obstructionism, mainly on the part of the right-wing populist and euroesceptic party of the True Finns (Perussuomalaiset).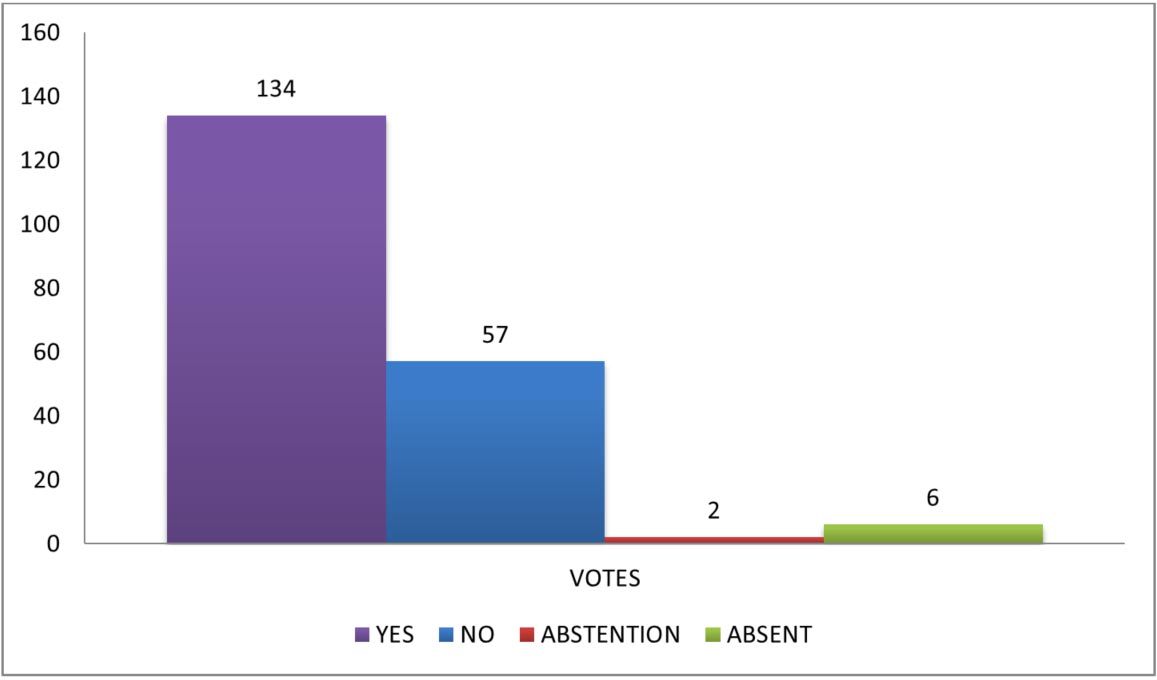 Graphic: Foreigner.fi
A two-thirds super majority (132 votes) was needed in parliament to approve the recovery package, but on Tuesday afternoon it was finally achieved.
The favorable votes totaled 134, compared to 57 votes against, with two abstentions and 6 MPs absent.
Since there was no possible arrangement with the Perussuomalaiset, the key was all the time in the vote of the right-wing National Coalition Party (Kokoomus), which at first was very critical with the package and with the negotiations conducted by the government headed by the social democrat Prime Minister Sanna Marin.
Parliament of Finland has approved EU's Multiannual Financial Framework (MFF) for 2021-27 and the recovery instrument Next Generation EU 🇪🇺

— Sanna Marin (@MarinSanna) May 18, 2021
Vote changed
Like many in northern Europe, they consider the direct subsidies to some southern countries included in the package to be excessive and at the expense of the more tax-disciplined Nordic countries.
But in the end, responsibility prevailed. A member of the European People's Party, Kokoomus progressively changed its vote as the decisive hour approached. First, from advocating "no" to proposing abstention. Finally, they made approval possible with the support of 26 of their MPs.
The EU needs the 27 member states to give their approval to the stimulus package in order to go ahead with recovery plans.
Finland has already done its part.