August 5, 2020 at 11:12 AM
The devastating explosion that hit Beirut on Tuesday night, causing at least 100 deaths and more than 3,700 injured - although some NGOs raise the death toll above 100 - has also affected the Finnish embassy in Lebanon.
According to the Finnish government, the Finnish mission building in Beirut was "badly damaged" in the massive blast, but no embassy staff were injured, according to initial reports.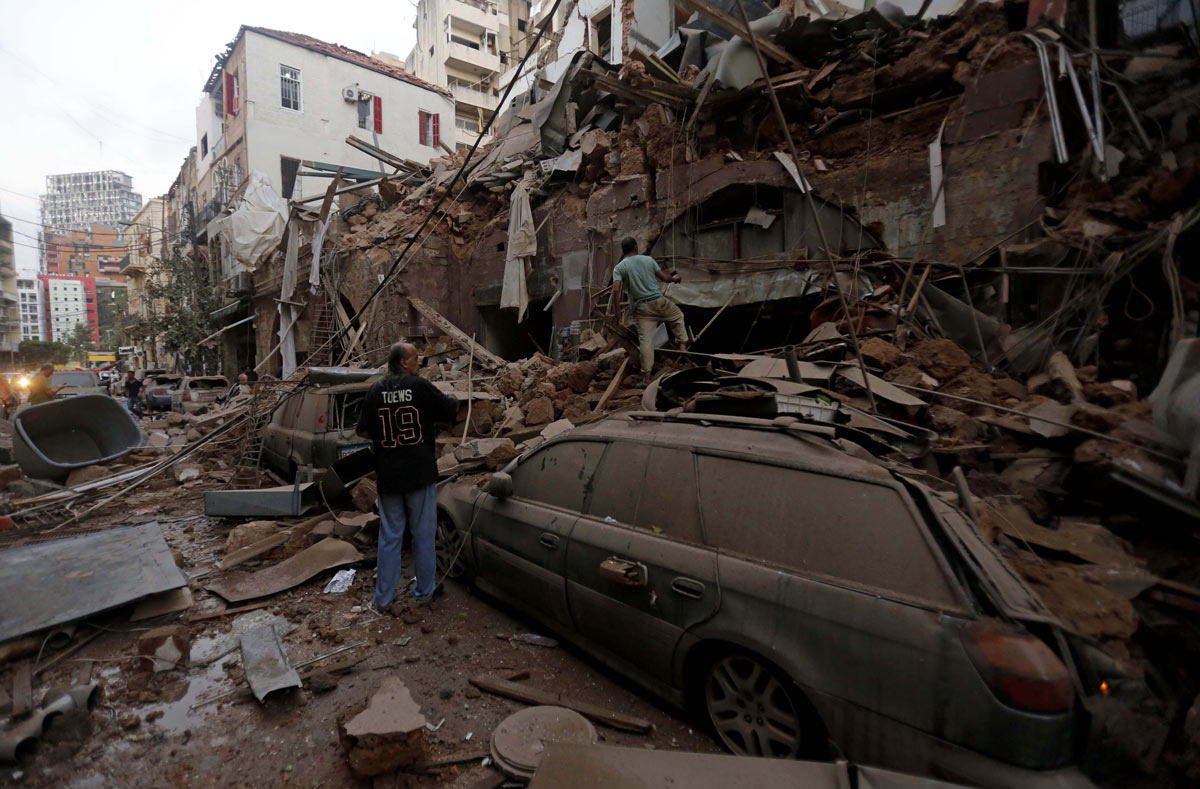 People inspect a damaged building following the massive explosion. Photo: Marwan Tahtah/dpa.
Finnish Prime Minister Sanna Marin wrote in her twitter account that the explosion was "devastating" and expressed her "condolences to the relatives of the deceased." "Shocking news," she added.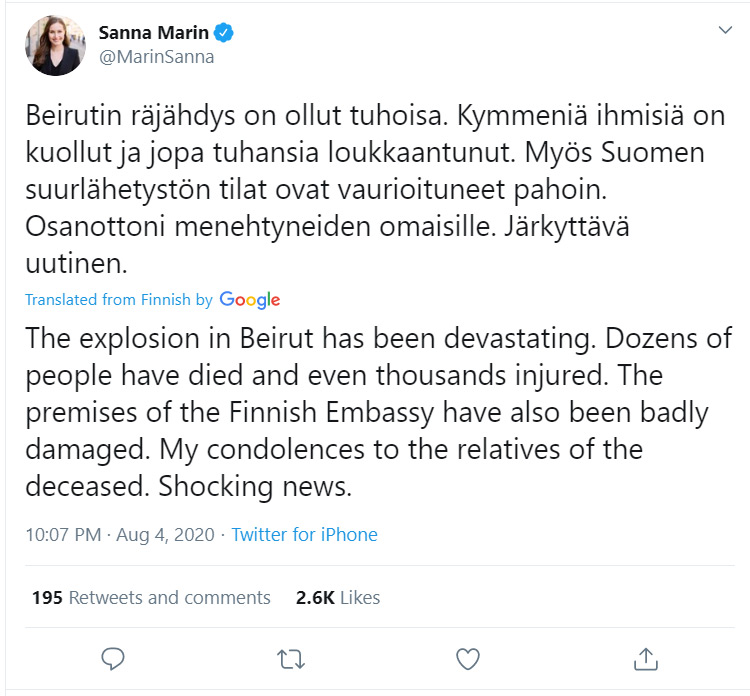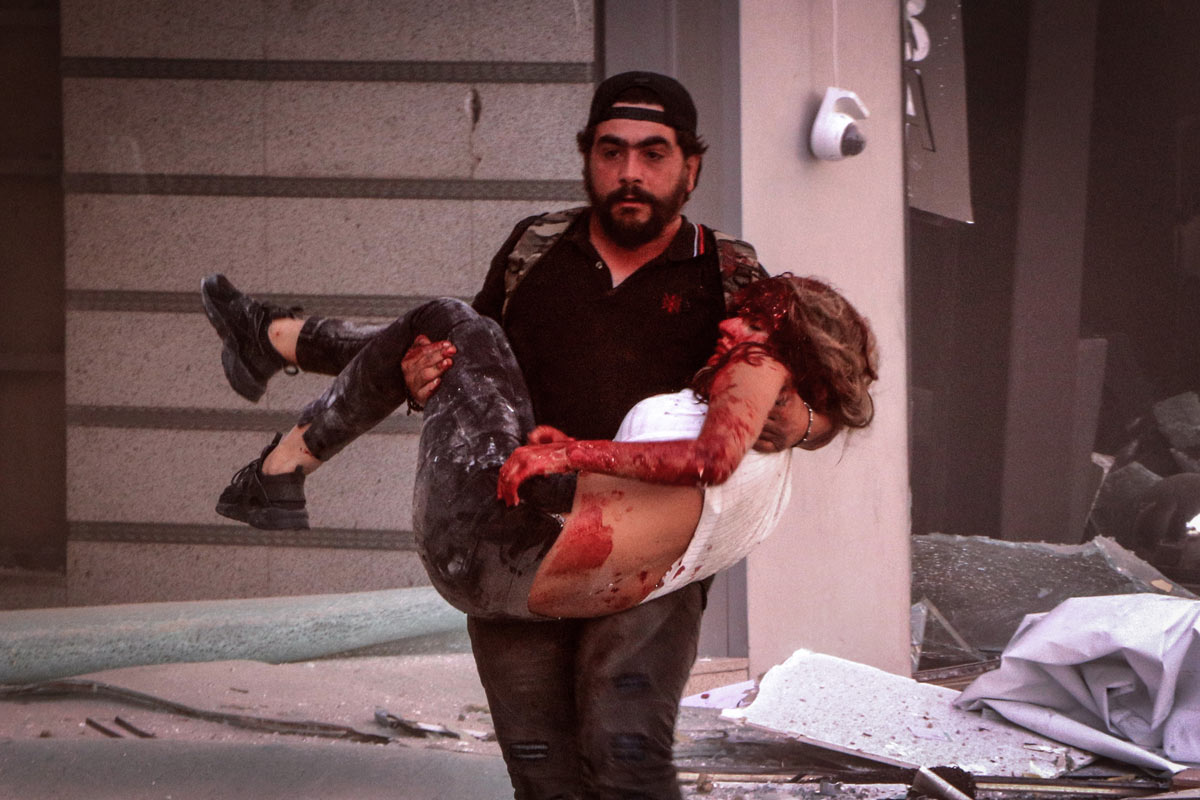 A man carries away an injured person. Photo: Marwan Naamani/dpa.
The Foreign Minister Pekka Haavisto also tweeted in English language: "Tragic news from Beirut tonight. The cause of the explosions is still unknown. My thoughts are with everyone affected. Ministry for Foreign Affairs is currently contacting all Finns in Beirut."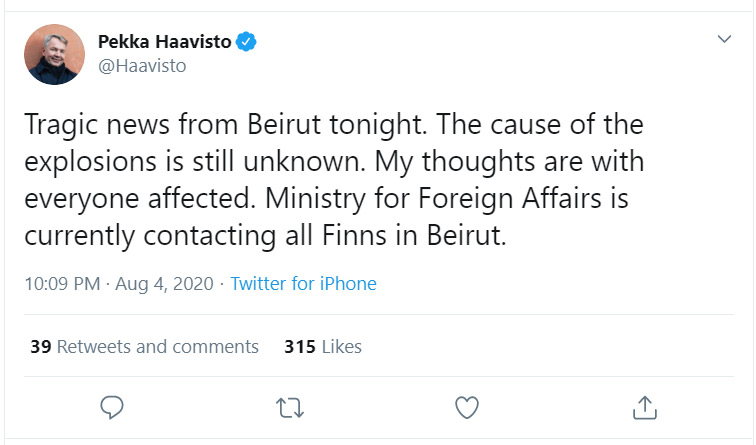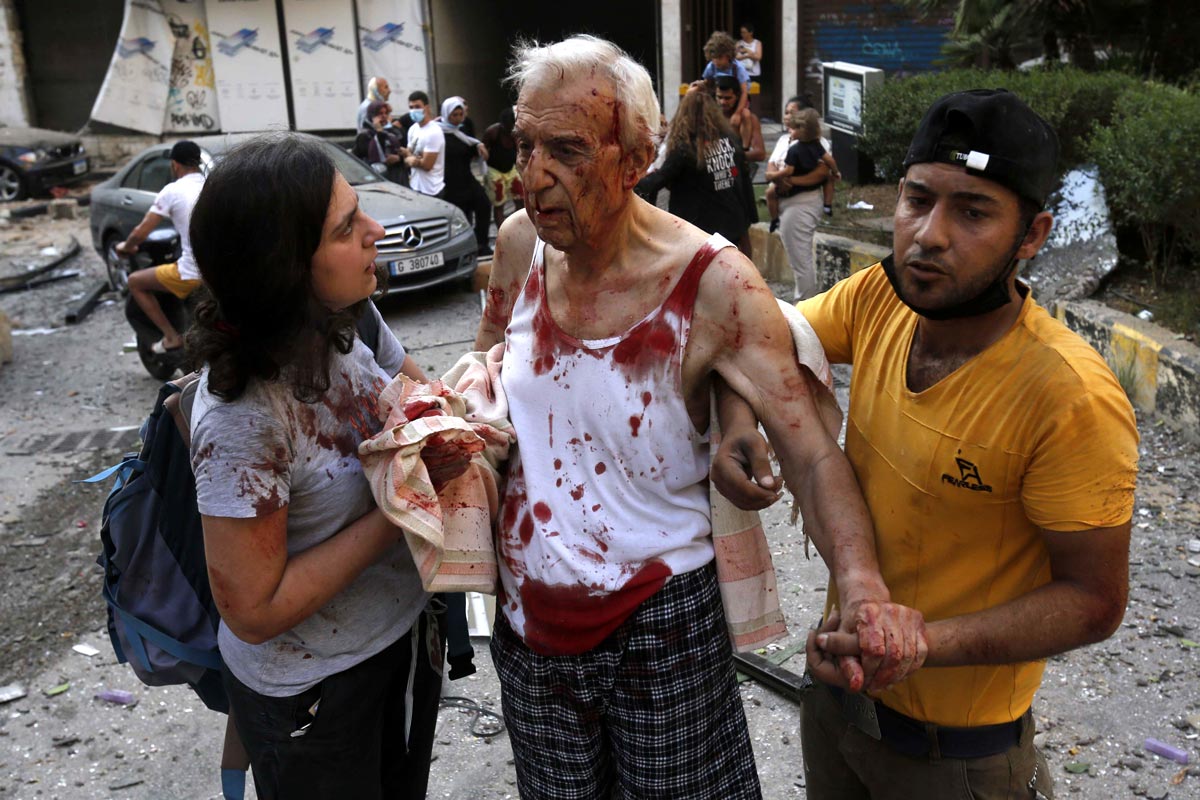 People are seen wounded in a damaged street. Photo: Marwan Tahtah/dpa
A few minutes later, in another tweet written in Finnish language, the Minister for Foreign Affairs said the staff of the embassy are "safe."
According to the newspaper Iltalehti, one Finn was slightly injured but is out of danger and has already left the hospital.