August 2, 2021 at 11:19 AM
According to Statistics Finland's preliminary data, the working day adjusted turnover of construction enterprises grew by 6.8% in June 2021 compared with June 2020.
Seasonally adjusted turnover in construction decreased by 0.4% in June from May.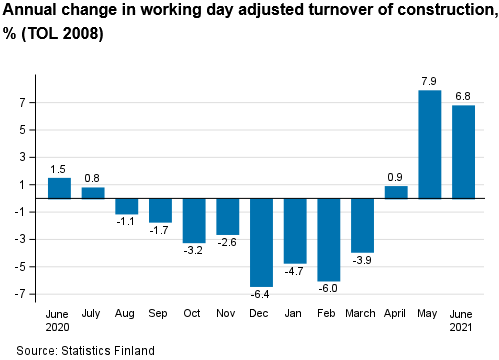 In May, seasonally adjusted turnover increased by 1.8% and in April turnover increased by 1.4% from one month before.