August 30, 2021 at 10:14 PM
Finland is once again in first place in a European ranking.
Nowhere in the European Union is alcohol as expensive as in Finland, where the average price for spirits, wine and beer are nearly twice as high as the EU average.
The EU's statistical office Eurostat released data on Monday about price levels for alcoholic drinks last year.
Behind Finland are Ireland (second place) and Sweden (third).
In contrast to Finland, alcoholic drinks were the cheapest in Hungary, followed by Romania and Bulgaria.
Alcohol is heavily taxed in Finland. That's why a standard bottle of vodka can cost just under 24 euros (28 dollars), and a bottle of beer almost 4 euros.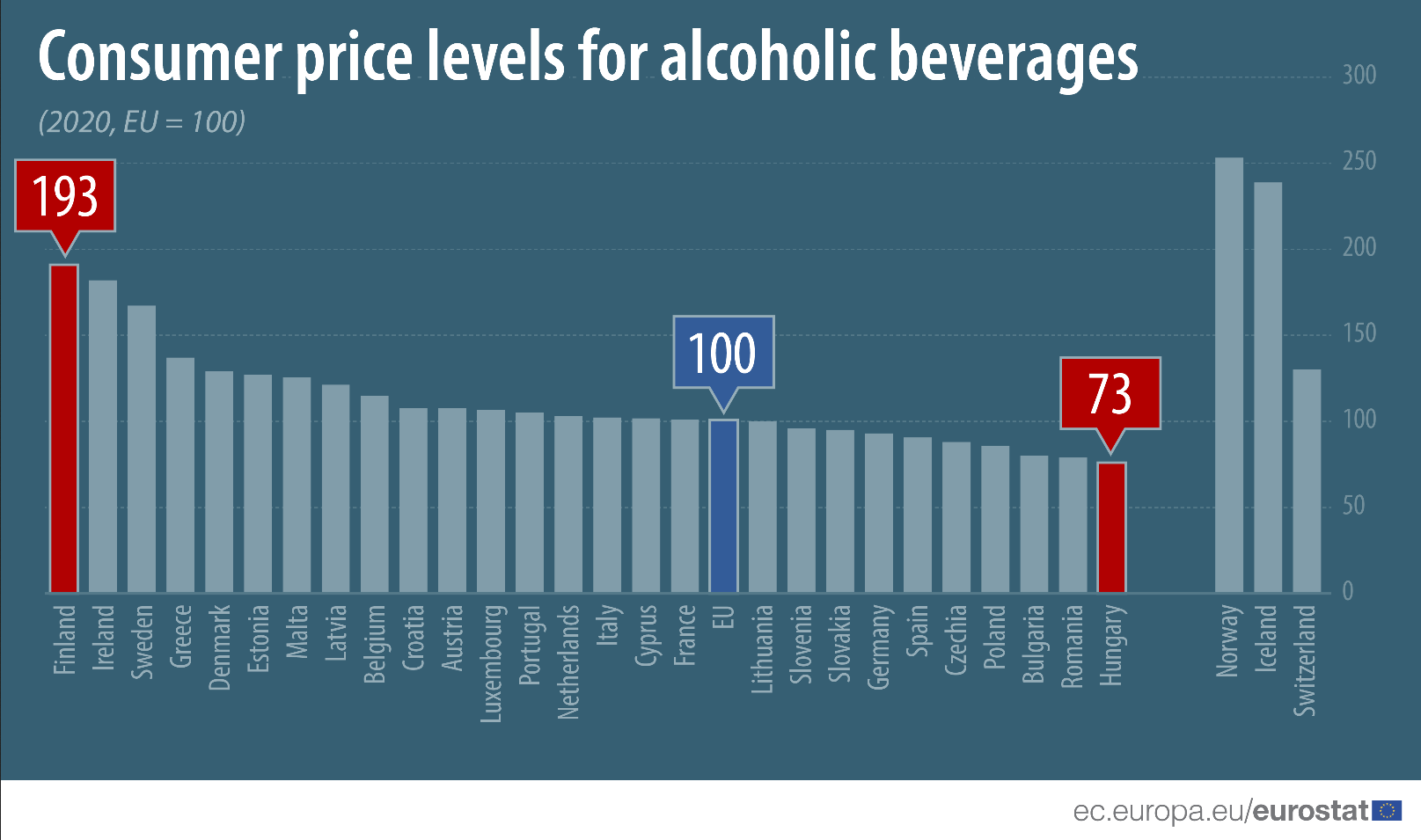 A state monopoly
High-proof drinks are only sold in state-run stores.
The state company Alko manages the monopoly of this business.
The price level for beer, wine and spirits in Hungary was 27% lower than the European average in 2020.