Finland said on Monday goodbye to the government headed by 5 women that drew admiration from the world and made Prime Minister Sanna Marin's cabinet an icon of female leadership. Henceforth, the government coalition will no longer be led by the female leaders of the 5 parties that comprise it.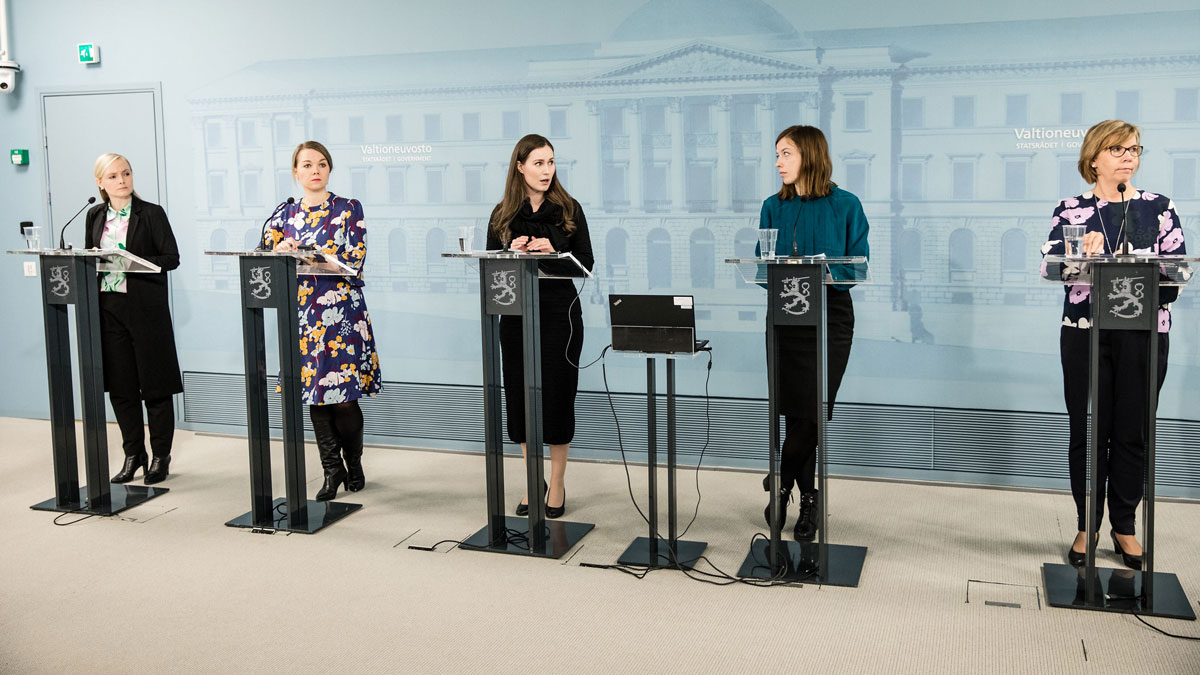 File photo of the 5 leaders of the government. Photo: Laura Kotila/Vnk.
The resignation last Friday of the leader of the Center Party (Keskusta) Katri Kulmuni as Minister of Finance on suspicion of misuse of public funds, forced her party to find a replacement. And they found it in a political heavyweight with experience in top government responsibilities.
On Monday, the party announced it will be a politician of prestige, former Prime Minister Matti Vanhanen, 64, who will be in charge of the Ministry of Finance. From now on, he will replace Kulmuni, though it is not known yet who will assume her role as deputy prime minister.
Until now, Vanhanen held the position of speaker of Parliament.
Kulmuni's replacement was decided on Monday by a joint meeting of the Center Party government and the MPs in the Helsinki and Brussels parliaments. According to Kulmuni, who has confirmed her intention to remain the party's chairperson, the decision to nominate Vanhanen for the Ministry was "unanimous."
"Sense of duty"
Vanhanen stated last week that he was not interested in the position. However, now says that Finland's economic situation and the difficulties created by the Covid-19 pandemic motivated him to accept the position. "It was driven by a sense of duty," he said.
Based on his diagnosis of the current situation, the country now has three main challenges: suppressing the virus, revitalize the economy through stimulus policies and helping to address the entire economic situation in the EU with the other member states.