August 27, 2019 at 4:22 PM
Would you like to take advantage of the last weeks of summer to enjoy a good barbecue with your family or friends?
If so, probably you will be interested in knowing how the price of meat in your country of residence compares with other European Union (EU) Member States.
The statistical office of the EU (Eurostat) has published an index for meat prices in which the EU average price level is 100.
The results of the comparison show that in 2018 the price of meat was highest in Austria (this country shows a price level index of 146), Luxembourg (142), France (131) and Belgium (126).
The next two countries in the ranking are the Netherlands (123) and in sixth place Finland (122).
Click on the image to enlarge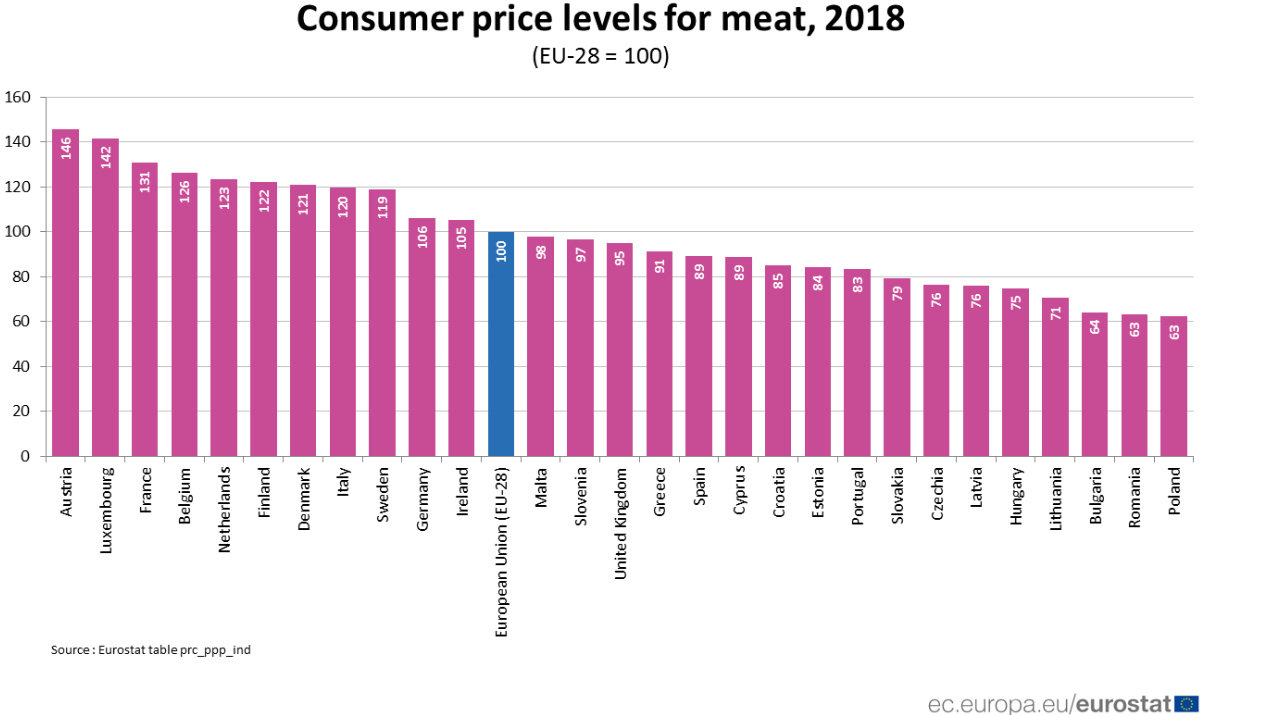 In contrast, the lowest price levels for meat in 2018 were in Poland and Romania (both with a price level index of 63), Bulgaria (64) and Lithuania (71).
According to the information provided by Eurostat, the categories of meat covered by these statistics include beef and veal, pork, lamb, mutton and goat, poultry, other meats and edible offal, delicatessen and other meat preparations.
For more interactive information on consumer price levels in the European Union, click HERE