October 15, 2019 at 10:40 PM
According to the Finnish population statistics, in 2018 the number of people in Finland with an African background was 51,645, which was 0.94% of the Finnish population.
The five most populous African nationals are: Somalia, Nigeria, Morocco, DR Congo and Ethiopia. Residents of Finland of African descent are referred to as Afro Finns and the majority of them are from Sub-Saharan Africa. The minority African community has quite a handful of entrepreneurs who are making impact in the society.
One of the people with an African background who is making waves within the immigrant community is Obi-West Utchaychukwu, the Nigerian publisher and editor-in-chief of Diaspora Glitz Magazine, a quarterly magazine that promotes the activities of immigrants with a view of changing the negative narrative that has hitherto affected the community.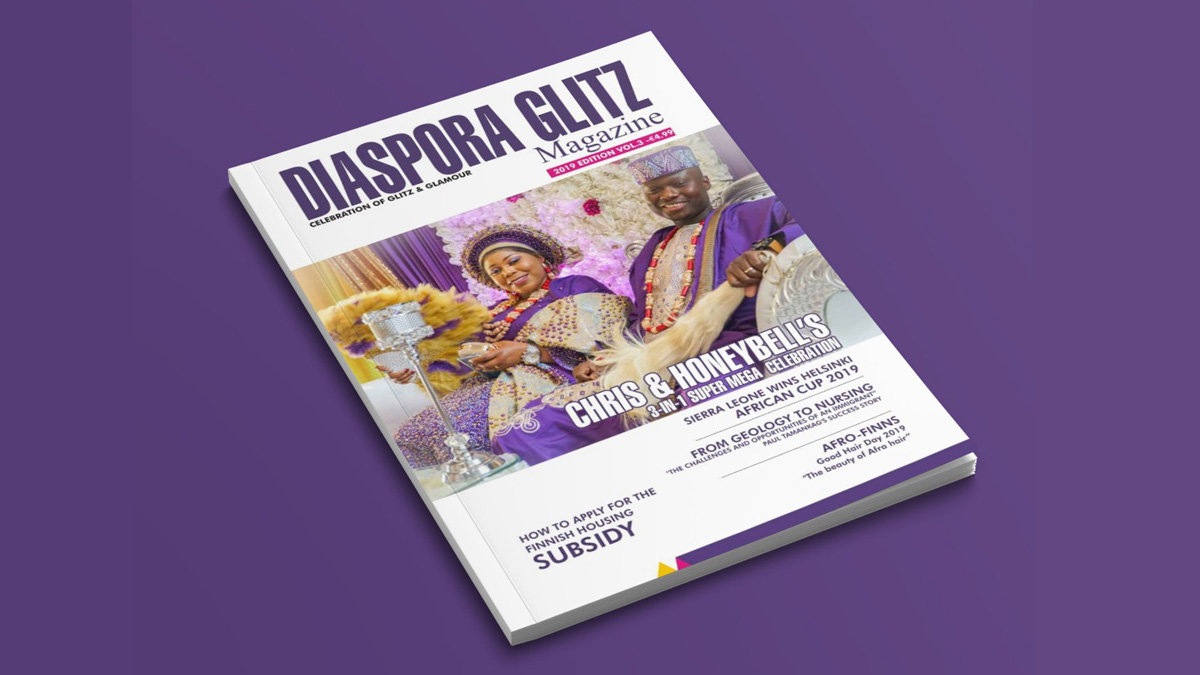 Obi-West came to Finland barely 6 years ago and he has been able to carve out a niche for himself in the media field. He runs a blog called Diaspora Reporters and he is the chairperson of Diaspora Reporters ry, an association of immigrant journalists and writers. He is a graduate of business administration, he holds a certificate in journalism and French Language.
Diaspora Glitz Magazine, a high-end hardcopy magazine was launched in March this year and it has since maintained consistency, conciseness, and accurateness of stories and reports that affect the immigrant community of Finland. The new issue of the magazine which is the third for the year featured some scholarly articles and top events that took place in the summer, e.g. the annual Helsinki African Cup.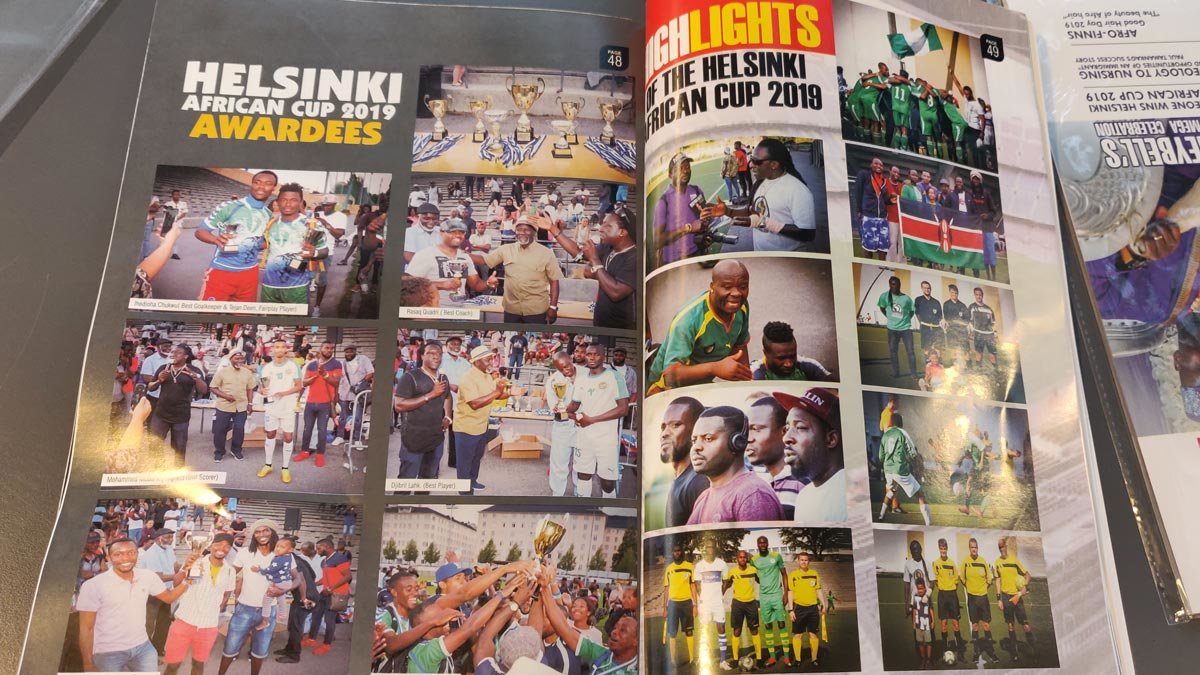 According to the editor-in-chief, the next issue will be out in December that will be before Christmas and it will feature high profile interviews of African ambassadors in Finland, The Afro Finns Awards, The Think Africa Week amongst others.
*All photos included in this article by Obi-west Utchaychukwu.