December 2, 2018 at 9:59 AM
A Kela card will entitle you to access to benefits as the public health care system, basic unemployment security, the national pension system, child benefit, sickness and parenthood allowance, housing allowance, income support and rehabilitation, among others. Kela also provides health care benefits paid for private health care.
According to the information provided by Kela's webpage, the main rule to start the process and to get Kela benefits is that you must "live in Finland permanently". So, if you have moved to Finland on a permanent basis you are usually covered under the Finnish social security system from the date of moving.
Getting the benefits
But before you can receive social benefits, Kela must decide if you are considered to live permanently in Finland or not. And this consideration is influenced by factors such as if you are a returning migrant, if you have moved as an employee or entrepreneur, if you have a spouse or other close family ties to someone who resides permanently, if you are a student or a posted worker.
Other issues that may affect Kela's decision are whether you come or not from one of the Nordic countries, from one of the European Union (EU) or European Economic Area (EEA) countries, from Switzerland or from another country with which Finland has a social security agreement.
You must keep in mind that if you come from a country outside the EU or the EEA and you are obliged to have a residence permit, then your permit must be valid at least for one year. If you are a citizen of an EU or EEA state or a Swiss citizen you do not need a residence permit. But still you must apply for the right of residence at the Finnish Immigration Service and register at the Finnish Population Information System in order to apply for coverage under the social security system.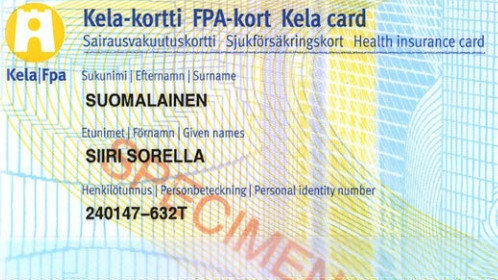 Submit your application for social security coverage
Taking all those issues into account, after receiving your application Kela will prepare an overall assessment of your situation and consider whether your residence is permanent or not and if you have the right to receive social security coverage.
You can submit your application online via Kela's customer service HERE. Note that the online application service is provided only in Finnish or Swedish, so if you don´t speak any of those languages you might need some guidance by someone who does.
You must also remember that to submit an online application you have to authenticate your identity at Kela's digital service. That can be done only if you have a bank account and online banking credentials. You can learn more about how to get them HERE
You can also apply for the social security coverage and benefits by filling and presenting at Kela's office a Y 77e form. The process will go faster and easier if you bring your form ready when you visit the office. If you need to print the Y 77e form you can download it HERE
When a decision is made about your case, you will receive a letter from Kela informing you at the address you have stated. If the decision is positive and the coverage is granted, then you will receive your Kela card that will serve also as a health insurance card. Also Kela will send you a European Health Insurance card to use in case of need when travelling to any other EU member states. Both cards are free of charge.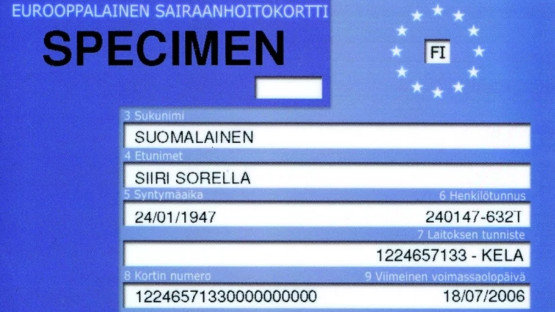 You can check the status of your application and your cover
age under the social security system in Kela's online customer service.
Apply for other benefits
When you have your Kela card you will be also entitled to apply for other social rights, for instance basic unemployment support, child benefits or housing allowance.
But remember that each benefit must be applied separately and Kela will analyse separately if you have the right to receive it or not. When deciding on a concrete benefit, Kela reviews the life situation of each applicant individually. Since the needs vary a lot among different applicants, the amounts and grounds of the benefits may vary too.
In Finland, public health services and social services are the responsibility of municipalities.
When you leave Finland permanently, you must return your Kela card to Kela.
If you need more information about how to get covered by the Finnish social security system and the rights and benefits you are entitled for after being granted coverage, you can download the booklet in English published by Kela HERE