August 10, 2020 at 11:01 AM
The coronavirus crisis has been taking its toll on the industry in the first half of the year. According to Statistics Finland's figures, seasonally adjusted industrial output fell by 6.9% in June from one year back.
In the January to June period, working day adjusted output went down by 2.8% from the year before. In monthly terms, the decrease was 0.8% compared to May.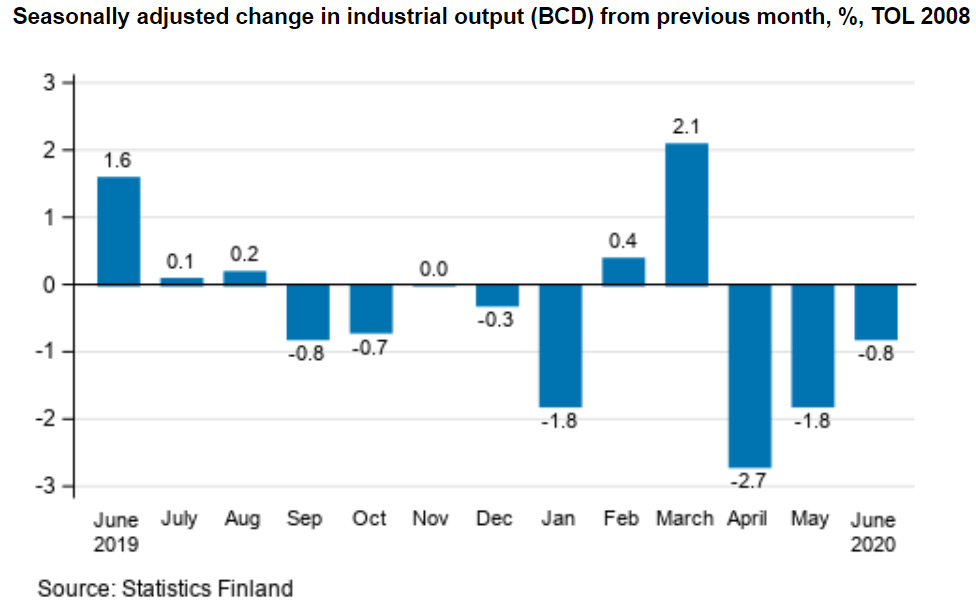 By industry
Examined by main industry, output was falling in almost all main industries in June compared to one year back.
Output went down most in the chemical industry, by 11.4%. In the forest industry the decline was 6.9%, in the metal industry it went down by 3.8%, and in the industry of electricity, gas, steam and air conditioning supply it fell by 2.8% from June 2019.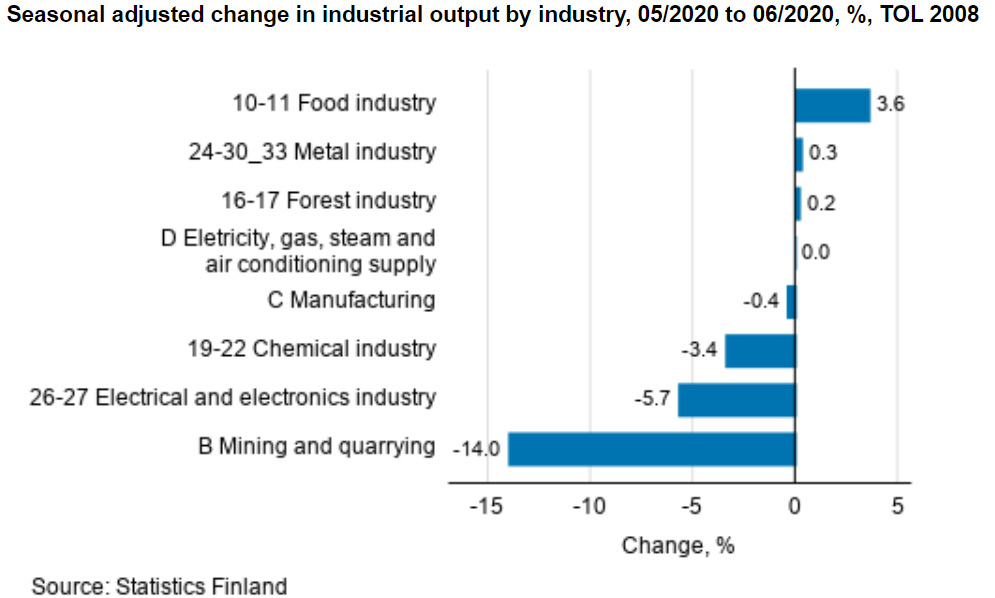 Compared to one month before, seasonally adjusted industrial output decreased in June most in mining and quarrying, by 14%. Output in the electrical and electronics industry decreased by 5.7% and in the chemical industry by 3.4% from May.
Output went up most in the food industry, by 3.6% compared to May. Some growth was also recorded in the metal industry, up by 0.3% and in the forest industry, by 0.2%.