November 5, 2020 at 3:09 PM
Sales of passenger cars - one of the best thermometers for measuring the health of an economy and consumer confidence - continue to decline in Finland. In October 2020 they plummeted 20% compared to the same month of 2019. And so far this year, the business has accumulated a drop in sales close to 17%.
According to the latest data from Statistics Finland, the number of new passenger cars registered in October was 7,499, well below the 9,366 a year ago.
The share of new diesel-driven passenger cars was 13.5%.
In October, a total of 13,659 new motor vehicles were registered, of which 9,060 were automobiles. First registrations decreased by 10.9% from the corresponding month of 2019.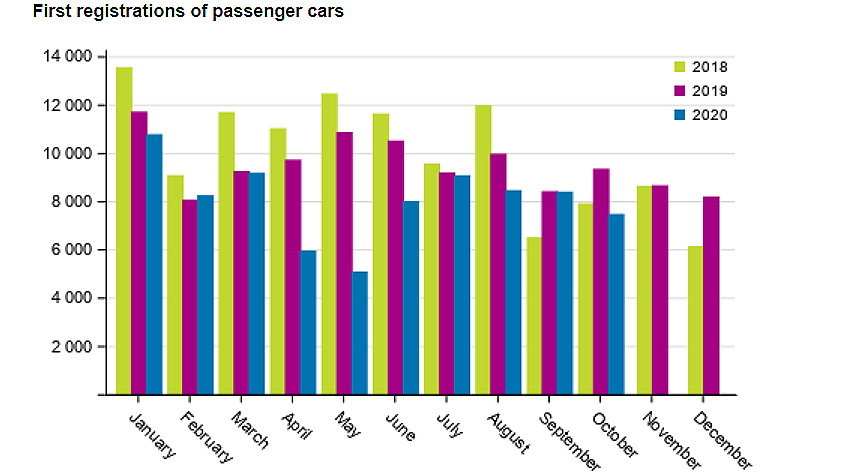 Source: Statistics Finland.
January-October
In the January to October period, the number of passenger cars first registered was 80,903, which is 16.9% down from the year before. A total of 145,328 motor vehicles were first registered, which is a decrease of 10.4%.
The most common passenger car makes first registered in the January to October period were Toyota, Skoda and Volkswagen.
These data are based on the Traffic Affairs Register of the Finnish Transport and Communications Agency (Traficom) and they have been produced by Statistics Finland. The numbers are exclusive of the vehicles on the Åland Islands.