February 6, 2020 at 3:01 PM
The year 2020 began with a drop in sales for Finland's automotive sector.
According to the latest figures published by Statistics Finland, a total of 16,335 new motor vehicles were registered in January, of which 12,471 were automobiles. First registrations decreased by 11% from the corresponding month of the previous year.
A similar fall applies to passenger cars. In January, the number of new passenger cars registered was 10,798, which was 8% per cent down from the year before.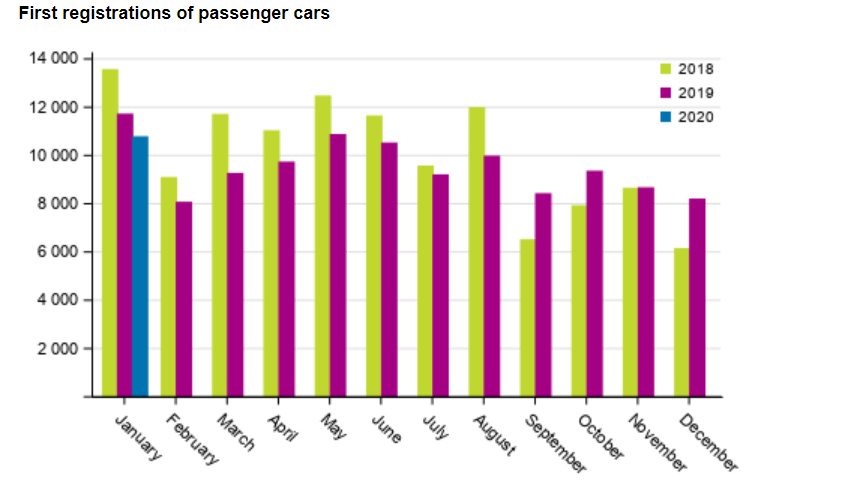 Source: Statistics Finland.
The share of new diesel-driven passenger cars was 15.2%.
The most wanted
These data are based on the Traffic Affairs Register of the Finnish Transport and Communications Agency (Traficom) and they have been produced by Statistics Finland. The numbers are exclusive of the vehicles on the Åland Islands.
The most common passenger car makes first registered in January 2020 were Toyota, Skoda and Volkswagen.
The most common passenger car models were Toyota Corolla, Skoda Octavia, Toyota Yaris, Nissan Qashqai and Ford Focus