After a short period illuminated by the sun, a weekend of unpleasant weather is approaching for the inhabitants of Finland.
This week has already been hard, with temperature drops that exceeded -15 degrees in the southern region of Uusimaa, snow, rain and wind have reappeared and it seems that they are planning to stay with us for a few days.
As the weather invites little to outdoors activity, at Foreigner.fi we decided that this week instead of a place to visit we will recommend you a plan based on sofa, blanket, hot drinks and television.
So, below there is a list of 5 interesting series and movies offered on the Finnish service of the popular streaming platform Netflix, which we think are worth to be watched.
1. 'Take me'. A brilliant comedy by Taylor Schilling
Nothing is what seems to be in the story of Ray Moody, who runs a business in which clients pay him for the experience of being kidnapped. This is an activity that does not convince either his bank –from which he is desperately trying to get a loan- or his closest friends.
Everything changes when Ray (Pat Healy) receives the call from a client, Anna (Taylor Schilling), who wants to hire his services for a long session, for a whole weekend. However, Ray distrusts her when she asks him to hit her. Despite his misgivings, he finally accepts.
Although initially scared and obedient, Anna soon adopts a more mocking tone, accusing him of being a pervert who has abducted her. Soon he will hear on the news that the Police are investigating Anna's disappearance. Rattled, Ray attempts to talk with her to fix the situation, but she attacks and stabs him in the back with an improvised weapon. There is no turning back.
2. 'Dirty John'. The drama of a woman in search of love
This is an 8 episode American true crime television series created by Alexandra Cunningham. You will know about the drama of Debra Newell (Conny Britton), who plays the role of a beautiful, successful and wealthy business woman in search of love after four failed marriages. Through a dating application, Debra meets John Meehan (Eric Bana), a charismatic and irresistible man who pretends to be a successful doctor.
Debra is soon dragged by an irrepressible passion to a romance that will lead to a hasty wedding. This way, she will take into her family's life the man that thinks will be her definitive living partner. But something stinks in John's past and present. And Debra's eldest daughter Veronica (Juno Temple), soon distrusts the man who has skilfully managed to blind her mother with his charms.
The search for the love of her life will put Debra into a web of lies, betrayals and horror from which other women have already been victims before her. And going out will not be easy at all.
3. 'La Trêve'. Pure 'noir' in the peaceful rural Belgium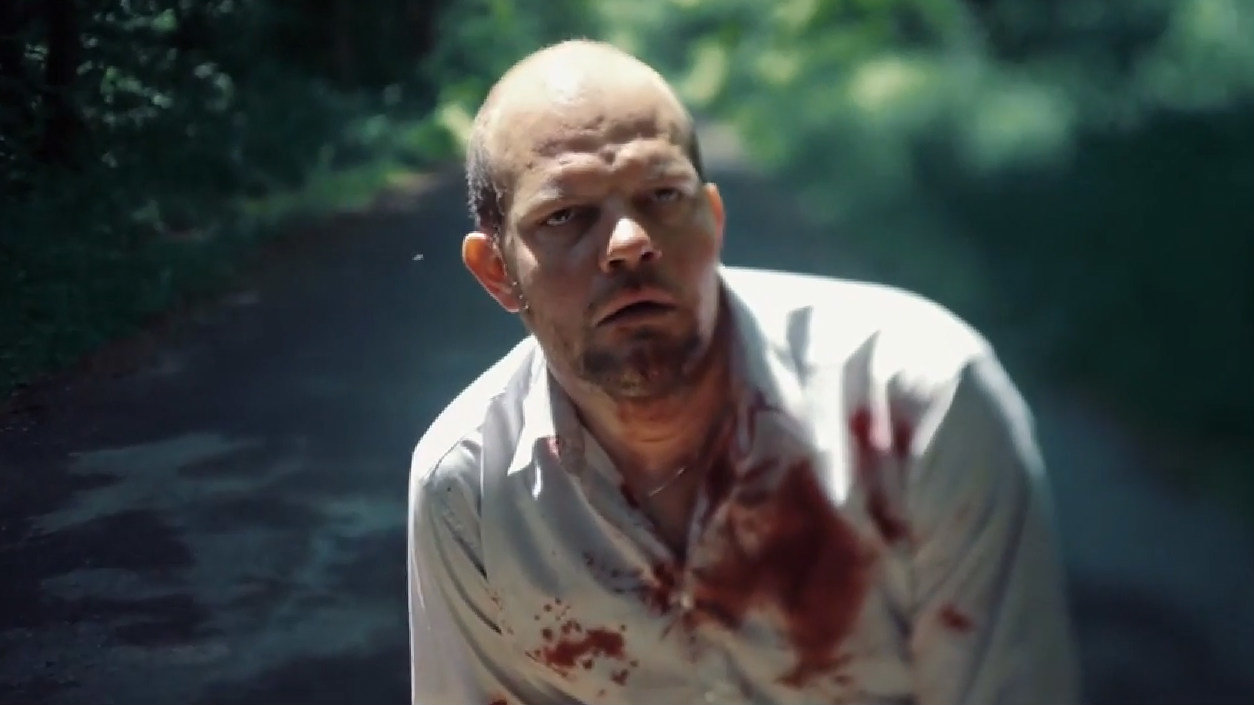 Image: screenshot from the trailer of La Trêve, by Netflix.
This Belgian series of two seasons and ten episodes each is a new bet by Netflix for European production. Its protagonist, Yoann Peeters, is a police inspector still in mourning for the death of his wife and who carries the burden of a past of failures in his job that cost the lives of several of his men in Brussels.
In an attempt to escape from his previous life, Peeters (Yoann Blanc) decides to return to his home and settles in the small town of Heiderfeld with his teenage daughter. But he will not have time to recompose his life: soon he will be immersed in the investigation of the death of Driss Assani, a young footballer of African origin who plays in the Belgian third division, whose body has been found in the river.
Suspiciously, nobody in the town -not even the Police chief- wants to know anything about the case and the authorities are trying to shelve it as soon as possible. But Peeters, convinced that it is a murder, initiates an investigation that will put him into the labyrinth of drugs, political corruption and sexual perversions that surround the quiet village. Meanwhile, his young daughter tries to cope with her own personal identity problems.
Neither the help of his young colleague at the local police station Sébastian Drummer (Guillaume Kerbuch) nor the reunion with his love of youth Inès (Anne Coesens) will help him to clarify what has happened.
4. '22 July'
This is a Norwegian-American crime drama that portrays the terrorist attacks committed in 2011 by Anders Behring Breivik. Dressing in a police uniform, he abandoned a van loaded with home-made explosives in Oslo in front of the prime minister's office before going to the island of Utøya, where a group of teenagers linked to the ruling Labour Party arrived to attend the Workers' Youth League summer camp.
When Breivik (Anders Danielsen Lie) arrives at the island, he tells everybody he is a policeman sent to secure the terrain after the car-bomb attack in the capital city, that has killed several people. A few minutes after, he starts killing the staff and the children by shooting them with automatic fire arms. The result is known: 77 people were murdered in total before the attacker surrendered and was arrested.
What follows next is the drama of the victims and the story of the trial, in which Anders Breivik claims to be the leader of a white supremacist group that intends to save Europe from Marxism and immigration. The film is based on the book 'One of Us: The Story of a Massacre in Norway — and Its Aftermath', by the journalist and writer Åsne Seierstad.
5. 'Ozark'. The bizarre story of a money launderer
Martin Byrde (Jason Bateman) is an insipid financial advisor who lives a grey life until two events shake his miserable existence. At the same time that he discovers that his bored wife Wendy (Laura Linney) is cheating on him with another man, he finds himself in a big mess because of his boss and he is sentenced to death by one of the most feared Mexican drug cartels.
When they are about to execute him, Marty makes a desperate move and flees from Chicago to the lakes of Ozark (Missouri), where he plans to launder 500 million dollars in five years to show his pursuers that it can be useful and earn their trust.
The problem is that he will have to drag his attractive and ambitious wife and his two children with him, which will generate more of a headache as he struggles to keep them all alive. Created by Bill Dubuque, this interesting series is composed by two seasons of 10 chapters each.