The Spanish-Cuban singer Chanel took Spain to one of its best nights in the history of the Eurovision Song Contest (ESC) held in Turin, Italy, on Saturday. She finished third with 459 votes, only surpassed by Ukraine and the United Kingdom.
It had been 38 years since Spain had achieved third place, since the group Bravo achieved it in 1984 with the catchy song Lady Lady.
The Spanish artist, all energy and talent, was the most acclaimed by the public along with the representative of Great Britain Sam Ryder, who received 466 points for his entry 'Space Man.' The final triumph was, however, for Ukraine. The country devastated by the war started by Russian President Vladimir Putin prevailed in the end thanks to the people's vote.
Neither the ever-almighty Sweden nor Italy were a rival for the perfect dance and voice of the Spanish singer. Chanel garnered the highest score (12 points) from Portugal, San Marino, North Macedonia, Armenia, Ireland, Malta, Sweden and Australia.
Ukraine won with 631 points thanks to the emotion and the vote of the spectators. The Ukrainian entry 'Stefania', by the band Kalush Orchestra, had been heavily favoured to win.
Originally a tribute to the band frontman's mother, 'Stefania' has morphed into a tribute to the resilience of the Ukrainian people in face of the the Russian invasion of their country in February.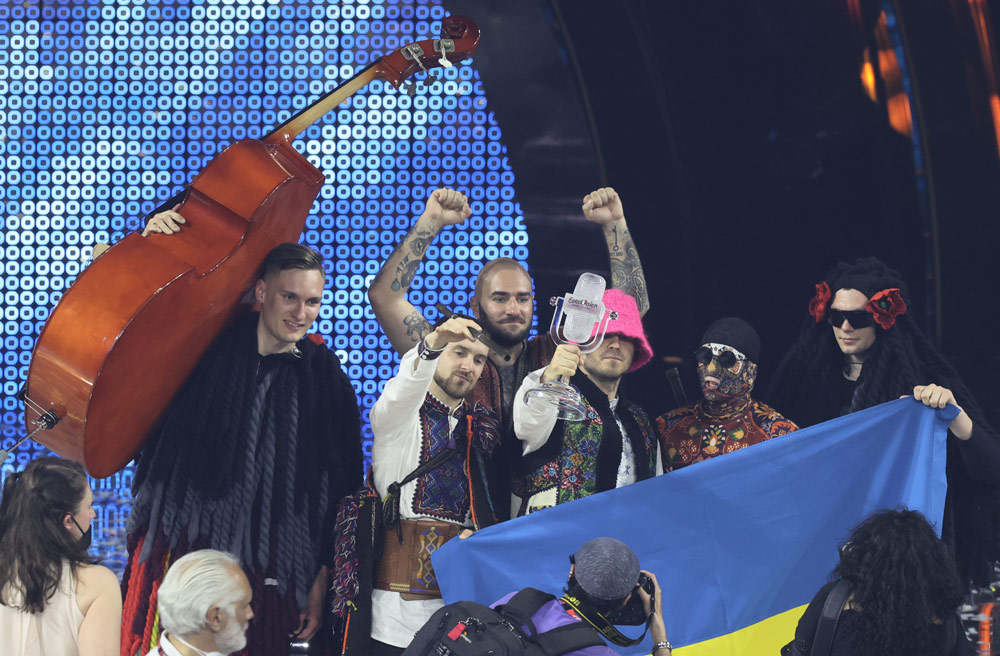 Political statements
The conflict overshadowed this year's event, with covert and overt displays of solidarity with Ukraine despite rules that officially disallow political statements.
The evening event opened with 1,000 musicians performing the John Lennon classic "Give Peace a Chance" on a piazza in Turin's city centre, as some 7,000 viewers in the ESC hall sang along as they watched.
Capping a week of events including two semi-finals, the ESC grand final was hosted by Italian television presenter Alessandro Cattelan, Italian singer Laura Pausini and Lebanese-British singer Mika.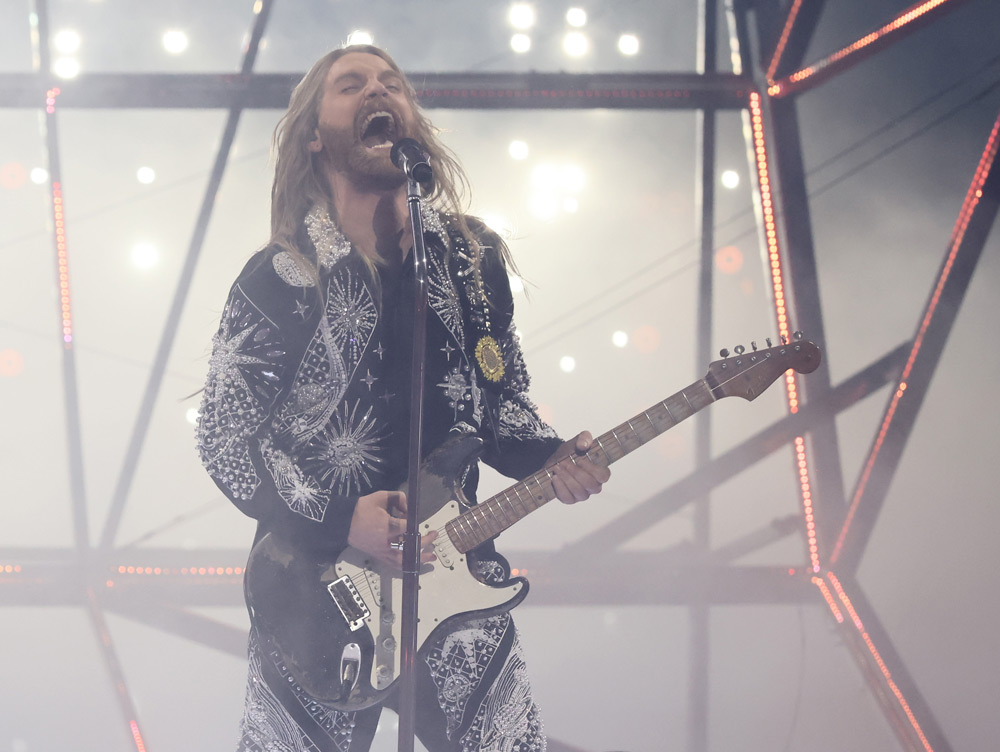 Russia banned
Artists from 25 countries took part in this year's grand final, from a total of 40 participating countries. Russia was disqualified by the European Broadcasting Union over the invasion of Ukraine.
Ukraine had already won Eurovision twice: in 2004 with 'Wild Dances' by Ruslana, and in 2016 with the song '1944' by Jamala, a mournful lament about the horrors of conflict.
Germany once again came in last. Malik Harris from Bavaria got the last of the 25 places for his song 'Rockstars'.