April 10, 2020 at 5:42 PM
The scandal surrounding the purchase of a cargo of defective equipment for Finnish hospitals amid the coronavirus crisis (Koronavirus, in Finnish) takes on hints of comedy.
On Thursday afternoon, the CEO of the Center for Security of Supply (Huoltovarmuuskeskus, in Finnish), Tomi Lounema, appeared in an online press conference to explain the inexplicable: how could the agency that he runs, which is under the Ministry of Economic Affairs and Employment, be scammed by two entrepreneurs with a bizarre business history of bankruptcies and fiscal debts.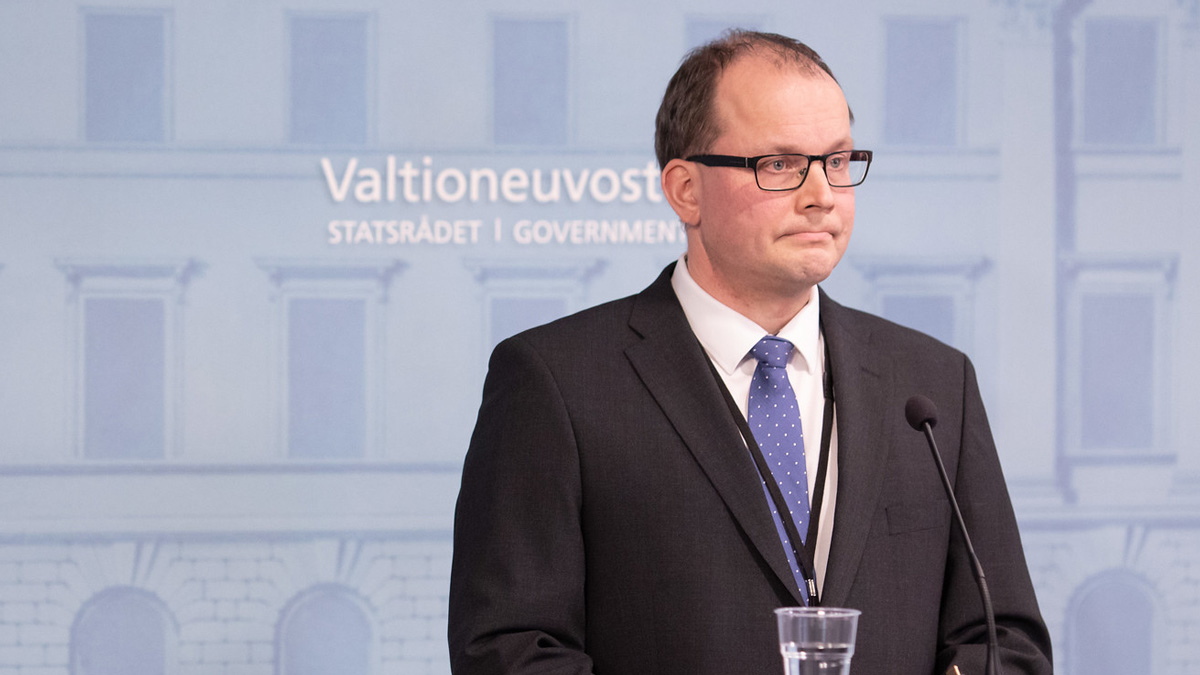 Tomi Lounema. Photo: Lauri Heikkinen/Vnk.
Luonema, the head of the government agency, admitted that he did not check the business history of Tiina Jylhä -a tabloid celebrity who owns a beauty and plastic surgery clinic in Estonia- and Onni Sarmaste -a fast loan businessman with bad debt records- before transferring to their bank accounts millions of euros from taxpayers. But he also said that two millionaire payments were made, instead of one.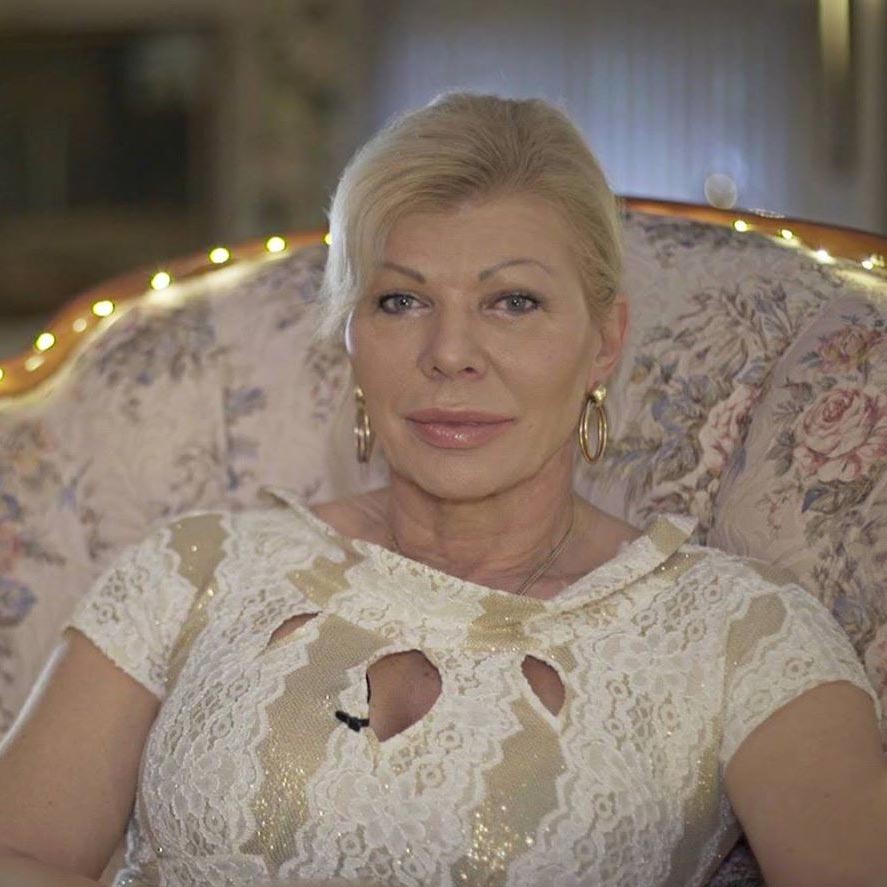 The total price paid for the trash masks was 10 million euros, according to Iltalehti.
A little background
For those unaware of the origin of the scandal, here is a little background:
The problems began last Wednesday, when it was discovered that the 2 million protective surgical masks brought to Finland by plane from China on 4-5 April did not meet the quality requirements of the hospitals to fight against the Covid-19.
At that time, the Center for Security of Supply already knew that they had paid millions of euros for those trash masks. But Tomi Lounema blamed the "chaotic" market situation in China. In a painful press conference, the authorities tried to save face by saying that the equipment would be still suitable for nursing homes and for home care.
The bizarre purchase
On Thursday, the newspaper Suomen Kuvalehti reported that to carry out the purchase, the Government agency had turned to a reality TV star who owns a plastic surgery clinic in Estonia.
In her Twitter account, Tiina Jylhä claims to have "40 years of experience in providing face masks, protective gear, sanitizers and virus tests kits." Exactly what the Government desperately needed.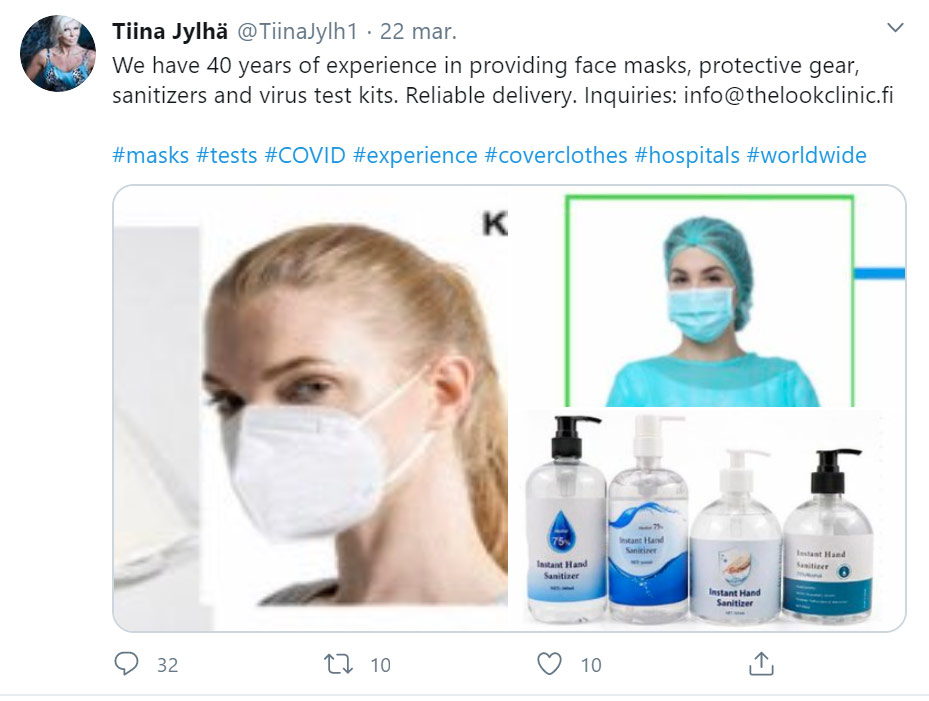 According to Jylhä's story, along the way, another man, Onni Sarmaste, joined the operation as a 'consultant'. Helsingin Sanomat said he is an entrepreneur with bad debt records in Finland, where he has been running fast-loan businesses. He is also involved in businesses in Ukraine, Estonia and Britain.
Jylhä claims that she had a 5 million euros contract with the Finnish Government to supply the materials, but for some reason at the last minute the money was transferred to a bank account owned by Sarmaste in Belgium. Her lawyer, Kari Uoti, said they have documents to prove it, but they will not be shown at this stage.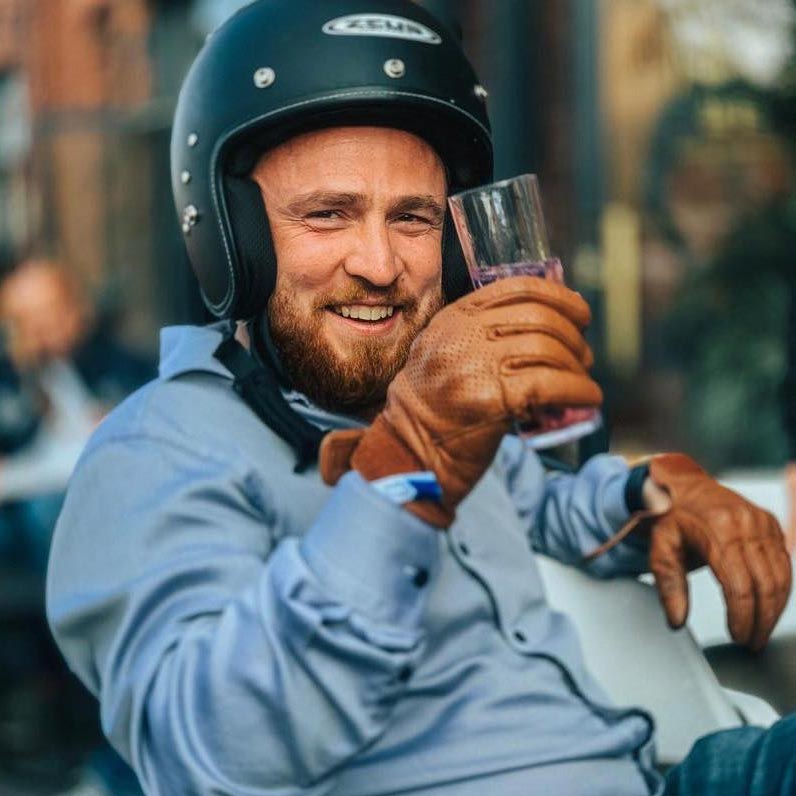 For his part, Sarmaste claims he had made a separate 5 million euros deal with the government to supply the materials and merely contacted Jylhä to check if her clinic could be used as a supplier. And when he learned that it could not and that the clinic did not even have the equipment, he decided to search on his own. That would explain the money sent to his account.
The two millionaire payments
On Thursday, Tomi Lounema, the CEO of the Center for Security of Supply, still resisted to comment on the operation. But in the evening he was forced to hold a press conference after the Minister of Employment Tuula Haatainen publicly demanded an explanation of what happened.
Meanwhile, the Finnish media continued investigating and uncovering other irregularities surrounding the case. Among them, that the certificate shown by Jylhä's clinic to market their masks was also fake. According to Helsingin Sanomat, the certificate itself is genuine, but it does not belong to Jylhä. It belongs to a different company based in China.
And that was how, without carrying out any kind of checks, without even Googling the names of the people with whom they were doing business, Tomi Lounema admitted that they quickly made the two millionaire payments.
Funds frozen by Estonian authorities
The first of those payments went to a Jylhä's bank account in Estonia. But when the banking authorities of the neighbouring country detected the transfer of such a big amount of money, the funds were immediately frozen due to the celebrity's unreliable financial history.
The second 5-million-euros payment was made to Sarmaste's account, which according to Suomen Kuvalehti is in a Belgian bank.
Tomi Lounema claimed on Thursday that they had to act very quickly due to the acute shortage of protective equipment and therefore they did not have time to check the records of Jylhä and Sarmaste before signing the contracts and making the payments.
On Friday, Prime Minister Sanna Marin said that she has "lost confidence" in Lounema.
Meanwhile, in the Finnish press the hunt for resignations has begun. Some columnists call for the removal of Lounema and others even for Minister Haatainen.
Also on social media some citizens are complaining to Sanna Marin and Tuula Haatainen for their management of the coronavirus crisis.
One thing to do is to request immediate refund for the money https://t.co/pPCd9dDmfj to buy new equipment for health workers.

— Dra. Claudia StayHome 🏡 Ⓥ✨🇵🇹🇪🇺🌍 (@claufresearch) April 10, 2020
Sinähän olet kuin yksinvaltiaana ihmeviisikon johtajana kovasti paistatellut maailman lehdistön loisteessa Suomen ihmeellisenä pääministerinä, jolla asiat on muka hanskassa. Totuus on aivan muuta, vanhentuneet varastot, valheita hyvästä varautumisesta 😡https://t.co/MDH28dpSD5

— Hannele Al-Hamzawi ⚘ (@HanneleA_H) April 8, 2020
Ruumiita tulee lisää veikkaan ja hoitokodit ja hoitolaitokset tulevat olemaan vielä viruksen levitessä suuria ruumisarkkuja koska niiden desifisointi ja suojavarustetilanne on onnetonta räpellystä.

— Yli 70-vuotias (@JukMantu) April 8, 2020
The trash-masks scandal is now on all the covers of newspapers and news programs in Finland. Probably, the issue will provide more things to talk about in the coming days.
*Photos included in this text: Tiina Jylhä and Onni Sarmaste. Source: Facebook.